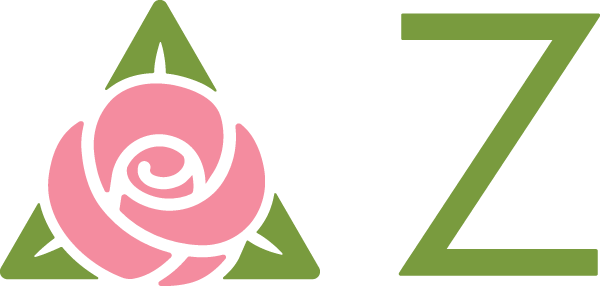 35 Under 35 recognition celebrates remarkable Delta Zetas who have significantly impacted their professional industry before the age of 35, honoring their exceptional achievements and ongoing contributions to their communities.
This national recognition honors women who showcase exceptional leadership, initiative and commitment to their careers. Recipients of the award embrace challenges, actively volunteer in their communities and serve as inspiring role models for their peers.
Dr. Erica Griffin Kwiatkowski
Delta - DePauw University
Ana Ahmad
Gamma Lambda - San José State University
Victoria Anderson, MA
Lambda Omicron - Angelo State University
Lauren Ellermann Bethancourt, M.Ed.
Sigma - Louisiana State University
Adriana Botti Carrig
Lambda Lambda - The College of New Jersey
Emily Clancy
Rho - University of Denver
Elizabeth Hubsky Dahlgren, MBA, MLS(ASCP)cm
Lambda Theta - Michigan Technological University
Christina Haidemenos
Epsilon Kappa - University of Wisconsin–Whitewater
Rebecca Tjahja Harvey
Pi Sigma - University of Texas at Dallas
Makenna Holman, MPH
Epsilon Sigma - Wayne State University
Emily Baldock Irwin
Beta Gamma - University of Louisville
Gabrielle Jehle
Lambda Delta - University of Virginia
JessicaRose H. Johnson, MA CIA
Epsilon Upsilon - University of Central Oklahoma
Katelyn Rose Jordan
Omicron Zeta - Randolph-Macon College
Milea J. Kittle Kammer, PhD.
Xi Omega - Purdue University
Danielle Seymour Karaplis
Gamma Tau - Bowling Green State University
Sara Kephart
Pi Omega - Johnson & Wales University
Tara Kierstead, MS, NCC
Alpha Upsilon - University of Maine
Brooke López, J.D.
Pi Sigma - University of Texas at Dallas
Stephanie Morse, LMSW
Theta Nu - Minnesota State University Moorhead
Victoria Pedri
Omicron Nu -
Stephanie Meletis Proffitt, DNP, RN, APRN, AGNP – C
Pi Epsilon - Clemson University
Hannah Wood Rice
Sigma - Louisiana State University
Kristi Roehr, MBA
Epsilon - Indiana University (Bloomington)
Jessica Ruiz, MA, LMFT, LPCC
Theta Rho - California State University, Los Angeles
Malia E. K. Smith
Theta Zeta - University of Akron
Sara Gruss Stehle, CAE, CMP, DES
Iota Delta - Edinboro University of Pennsylvania
Madeline Stine
Kappa Beta - Northern Kentucky University
Rachel Gauthier Straughen
Lambda Theta - Michigan Technological University
Bridget Stubbs, BSN, RN, CCRN
Epsilon Nu - Missouri State University
Mary Sullivan, MBA
Epsilon Zeta - Drexel University
Victoria Suslovitch, MS, CGC
Delta Beta - University of Tampa
Kara St. John Tompkins
Xi Rho - Clarkson University
Kelsey Wingert
Sigma - Louisiana State University
Deanna Yadollahi
Iota Upsilon - California State University, Fullerton
Other 35 Under 35 Classes