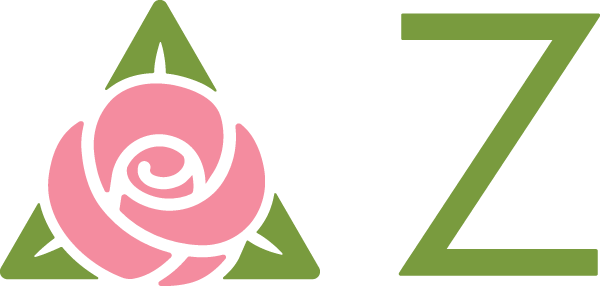 35 Under 35 recognition celebrates remarkable Delta Zetas who have significantly impacted their professional industry before the age of 35, honoring their exceptional achievements and ongoing contributions to their communities.
This national recognition honors women who showcase exceptional leadership, initiative and commitment to their careers. Recipients of the award embrace challenges, actively volunteer in their communities and serve as inspiring role models for their peers.
Sandrine Akindo
Omicron Pi - Frostburg State University
Brianna Bendixsen, MA
Gamma Lambda - San José State University
Bailey Oliver Blackburn, PhD
Alpha Gamma - University of Alabama
Brianna Blake
Epsilon Iota - Fairmont State University
Arlyn Woodall Burgess
Alpha Alpha - Northwestern University
Brisa Byford
Gamma Xi - New Mexico State University
Jennifer Smith Chiasson
Kappa Alpha - Nicholls State University
Brittany House Conrad, PhD
Gamma Alpha - Baldwin-Wallace College
Stephanie Corte, J.D.
Theta Omicron - University of Texas - Rio Grande Valley
Kasey Cunningham
Kappa Psi - Shippensburg University of Pennsylvania
Savannah DeLeon
Zeta Phi - Slippery Rock University of Pennsylvania
Tatum Everett
Sigma - Louisiana State University
Allison Flores
Pi Beta - University of Hartford
Kristi L. Hargrove, PharmD, BCPS
Kappa - University of Washington
Carson Holden
Zeta Pi - University of Georgia
Amanda Hamel Hornbeck, MSCJ
Lambda Pi - Georgia College & State University
Afton Jamerson, BSN, RN, TCRN, CEN
Xi Delta - Radford University
Caralyn Mirand Koch
Xi Rho - Clarkson University
Bohdana Komichak, MPS
Omicron Gamma - Ohio University
Brooke E. Kulusich
Omicron - University of Pittsburgh
Kendra Sears Marshall, MBA
Theta Eta - Creighton University
Rachel Mateyka, M.S.Ed.
Iota - University of Iowa
Shannon O'Rawe Odom
Theta Iota - Western Carolina University
Arden Parker
Rho - University of Denver
Amanda N. Kalkowski Pederson
Zeta Phi - Slippery Rock University of Pennsylvania
Alexandria E. Reece
Theta Iota - Western Carolina University
Kelsey Musich Rieger
Zeta Phi - Slippery Rock University of Pennsylvania
Alyssa Roush
Kappa Mu - Shepherd University
Maria Satira
Xi Chi - Robert Morris University
Taylor Sherva
Zeta Psi - Stephen F. Austin State University
Savannah T. Smith, M.S.
Omicron Alpha - St. Mary's University
Jessica Thoresen Thompson, MD
Lambda Theta - Michigan Technological University
Gina Thornberg
Iota Delta - Edinboro University of Pennsylvania
Jasmin West, MBA
Xi Eta - Northwood University
Amanda Witkowski
Pi Tau - Sacred Heart University
Other 35 Under 35 Classes