Graduating Seniors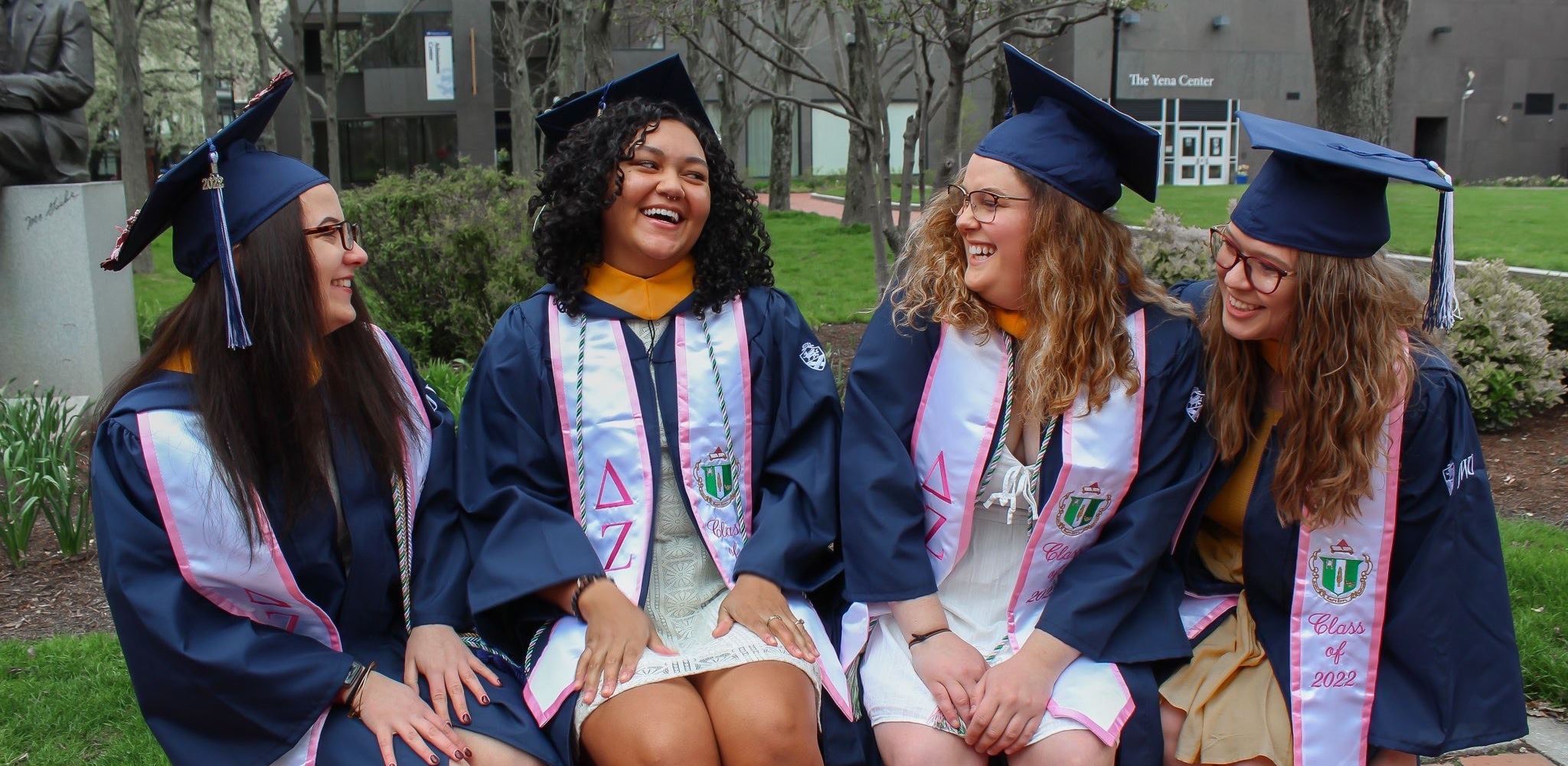 It's Not Just Four Years
Congratulations on becoming the newest member of our Delta Zeta alumnae family! This is an exciting time in your life as you embark on your new adventure as a college graduate. You join a powerful network of women with more than 285,000 Delta Zeta alumnae living around the world. We are thrilled to welcome you to this next phase of your membership!
There are many ways you can stay involved and benefit as an alumna member. You will find that now, more than ever, being a Delta Zeta provides lifelong opportunities whether you are seeking a professional network for graduate school or a job, volunteer opportunities or sisters to get to know in your local community.
Our sisterhood has so much to offer you beyond your collegiate experience. This is just the beginning of your Delta Zeta story, because you are always a Delta Zeta! Now, or 40 years from now, people will associate you with your Delta Zeta letters. Wear your pink and green letters with pride, and no matter where your new adventure takes you, remember to always walk truly in the light of the flame.
Congratulations on your graduation!
Alumnae Checklist: