Personally Connected to Giving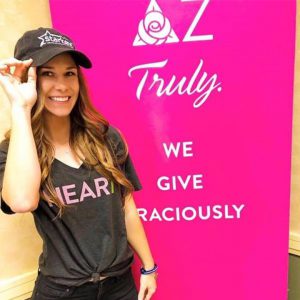 Every Delta Zeta has their own life story before joining that makes them unique. For Olivia Kocsis, Delta Alpha-California State/Long Beach, her personal journey with hearing and speech occurred while in a rehabilitation program following her fifth concussion. During her recovery, she learned about the field of speech-language pathology. This inspired Olivia to pursue it as her major and as a future career, enrolling at California State University/Long Beach.
Once on campus, Olivia met members of Delta Alpha Chapter and knew she wanted to join because of the experiences she saw them having. "Lifelong friendships, leadership development, a commitment to personal growth, and giving graciously are traits that I immediately noticed the women of Delta Zeta fostered and honored," says Olivia. She had an eye-opening experience on day two of recruitment, philanthropy round. As a speech-language pathology major, she was greatly intrigued by Delta Zeta's national philanthropy, Hearing & Speech. Read the rest of Olivia's story in The LAMP.