Melissa Gallagher Nolan
Alpha Gamma - University of Alabama
Creative Development Manager, Feld Entertainment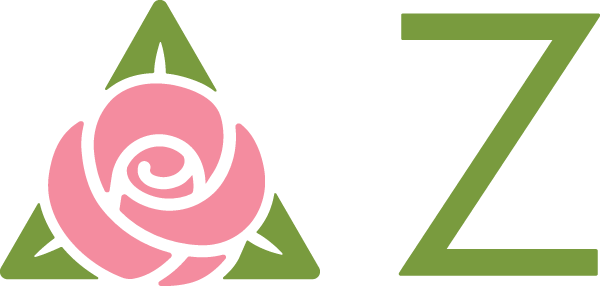 Which of the Delta Zeta shared values resonates with you the most?
Curiosity
How did you discover your passion for what you do, and what opportunities have helped shape your career?
I never dreamed of being anything but a professional ballet dancer. Even for my 16th birthday, instead of a traditional milestone gift, my mother bought us tickets to an intimate solo performance of Mikhail Baryshnikov. My friends were confused, but I was blown away by the unwavering support and thoughtfulness of my mother who scrimped and saved to provide me with that invaluable experience. I am so grateful I persevered and didn't listen to anyone telling me I was too tiny to go professional. I found my place in the industry and sought out to work for every major company that would have me. I never would have believed you if you told me that I would grow into what I am today. This shy little southern girl took a leap of faith and along the way made friendships spanning the globe. The vast array of cultures out there in the entertainment industry is what keeps my fire burning to learn more!
Who has been an invaluable mentor for your professional career? What did you learn from them?
Bill Sykes hands down. He greeted me day one of my professional career. Scared. Intimidated. And feeling like an underdog. He is such a talented and humble man that took me under his wing and taught me everything he knew. It has, by far, changed my life and mentality in how I approach every situation. Because of him, I am gracious for every job and accomplishment I achieve. And before being introduced to my counterpart, Abby Cadabby, Bill taught me how to turn everything unmagical into the magical.
What words of wisdom or advice do you live by?
Spread Sparkle! I strive to leave a little sparkle with everyone that I encounter. It has become an ever growing mission statement for me!
What is the most impactful book you have read, or podcast you have listened to, that relates to you professionally? What made it so impactful?
"The Five Love Languages" – Not only was this book eye-opening in my personal life, it also answered a lot of professional questions. Since the entertainment industry bleeds into your personal life, this became a wonderful tool in understanding and communicating effectively with my neighbors and colleagues. Communication is imperative, and I think if we can all be a little more understanding of others, this can be a more harmonious experience.
How do you make sure you stay connected with your professional network?
The entertainment industry is a family affair. The people you work so closely with become best friends, bridesmaids and even partners (I met my husband on a "Disney Live!" show I danced on). We are constantly in contact, not only to refer one another, but to feed our friendship fire. Since most of us are on the road most of the time, the only thing constant is the communication amongst those who understand the monster the entertainment industry can be.
How have friendships helped you professionally? Is there a friend (or Delta Zeta sister) that has been behind you every step of the way on your career journey?
Friendships have been the fuel of my journey. Without the support of three Delta Zetas (fellow dance majors and college roomies), I would have quit before I even started. Since I was so shy, if I did not book my first professional show on Disney Cruise Line with my DZ sister Caitlin McGee Graham, I am certain I would have stayed in Alabama. We did it together and it opened a whole new world of what could be. My other DZ sister and roomie, Sarah Porras Uhrig was a cheerleader by my side. I can call her with anything challenging, and she always treats me with the most patient shoulder. Laura Flanary has also been a constant, gifting her unwavering friendship and fanfare!
What is your favorite thing to do outside of work?
Shopping with my 91-year-old grandma is and has been my favorite hobby. Grandma Gold, we call her, and she is the most fantastic shopping buddy.