Mary Spencer Veazey
Beta Xi - Auburn University
Development Manager, The Next Door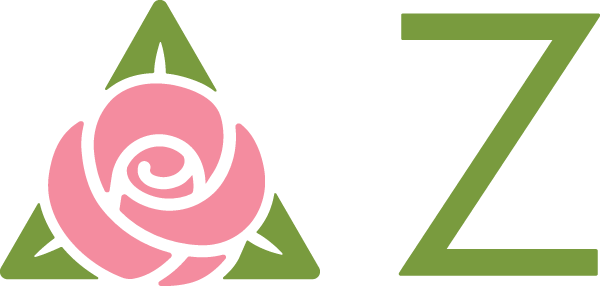 Which of the Delta Zeta shared values resonates with you the most?
Empowerment
How did you discover your passion for what you do, and what opportunities have helped shape your career?
It discovered me! The Lord absolutely placed my career in my path, but I had to have my hands open to the possibilities. My college leadership experiences definitely have shaped my career today! I've always wanted a meaningful career where I see a daily impact, and I see that in the work we do at The Next Door. Lives are changed forever by our services.
Who has been an invaluable mentor for your professional career? What did you learn from them?
My former boss, Kate McKinnie! She actually started as my mentor while I was at Belmont and told me I would eventually work in nonprofit to which I said no way . . . and well, she was right and actually hired me after I graduated at the nonprofit I now work for! I learned from her the gift of grace, compassion and positivity. She changed my life and is my forever friend now.
What words of wisdom or advice do you live by?
If you never try, you'll never know. There have been so many moments where I've been afraid to try, but jumping off the cliff and believing in myself has taken me places I never imagined I could get to. Fail forward. You might fail, but if you learned from it then it was still worth failing.
What is the most impactful book you have read, or podcast you have listened to, that relates to you professionally? What made it so impactful?
"How To Win Friends and Influence People" by Dale Carnegie is one of my all-time favorite books. "The Heart of Leadership" by Mark Miller is also a book I live by. Both of these are must reads! If you don't love the people around you well and be a leader people want to follow, then you will never succeed in your career. Put people first, and everything else will fall into place. Being willing to fail and to also be teachable are two things that will carry all of us far in life.
How do you make sure you stay connected with your professional network?
Rotaract has and Junior League have been two great resources to stay involved with my network! I take lots of workshops through the Center of Nonprofit Management to stay connected with my nonprofit colleagues as well as other trainings throughout the year.
How have friendships helped you professionally? Is there a friend (or Delta Zeta sister) that has been behind you every step of the way on your career journey?
Oh gosh, I would be nowhere without my friends! They have been there to support all of my fundraising events for our nonprofit. They have connected me to their companies for sponsorships and collaborations. They have been around to celebrate me in any professional milestones! My sister, Cameron, has been there every step of the way for me. We were both DZs at Auburn, and she supported me throughout my time there and now supports me in my career in Nashville by having her company involved with The Next Door, attending my fundraising events and just cheering me on in general. I love her so much!
What is your favorite thing to do outside of work?
I've been taking ice skating lessons lately which are SO FUN! I love playing pickleball, going for walks at Radnor Lake and meeting with my incredible Bible Study group.