Kayln Ledford Vaughn
Iota Alpha - Texas State University–San Marcos
Dance Teacher & Director, Leander ISD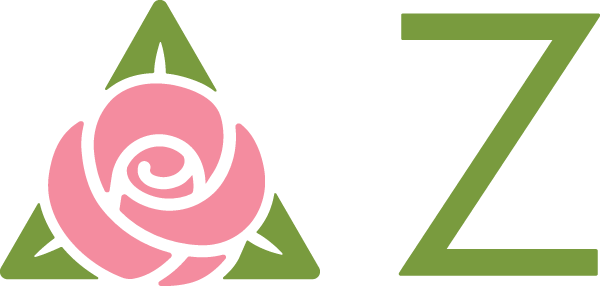 Which of the Delta Zeta shared values resonates with you the most?
Empowerment
How did you discover your passion for what you do, and what opportunities have helped shape your career?
My mom put me in my first dance class when I was three, and I guess I never looked back. I seriously started looking into making dance education my career when I met my high school dance director, Jennifer Reid. She provided a safe space for me to make mistakes, gain confidence, and grow as a leader. So, I decided that I wanted to follow in her footsteps and set my sights on Dance Education at Texas State University in San Marcos, Texas.
As a World Famous Texas State Strutter, I had the opportunity to learn from Distinguished Alum and fellow Delta Zeta Sister, Susan Angell-Gonzalez. She taught me the value of hard work, taking chances and professionalism. In the fall of 2009, I went through recruitment and found a home in Delta Zeta. Through Strutters and Delta Zeta, I found ways to develop my passion of teaching dance and serving as a leader within those organizations. From teaching elementary aged students at the Junior Strutter Camp and serving as Social Officer . . . to being given the Region Award for both Ritual and Philanthropy Chair in Delta Zeta, these organizations provided me countless opportunities to grow in my craft and ultimately helped shape me into the dance educator I have become today.
Recently, I was invited to present at the 2023 Texas Dance Educator's Association Convention by my DZ sister, Lindsey (O'Neal) Lindley, who is a member of the board. She knew I was passionate about middle school dance education and wondered if I wanted to share my passion with others. So, I took a leap of faith in myself (public speaking is not one of my favorite things) and presented a session called "Middle School Dance at a Glance," where I shared a crash course in everything there is to know about setting up a middle school dance program for success. This opportunity really reignited a passion in me and put me on the path to continue creating resources and materials for dance educators. I feel confident that fellow dance educators in the industry can look to me for guidance and assistance with their programs and hope to keep working on this in the future.
Who has been an invaluable mentor for your professional career? What did you learn from them?
When I think about a mentor, a specific person actually does not come to my mind. I really feel like "it takes a village" is a saying that couldn't be more true in the world of dance education. I've been extremely fortunate to have crossed paths with so many different dance educators throughout my 30 years of dance.
So instead of a specific person, I want to talk about the fellow dance educators in my school district. We are a close knit group of 17 women who teach middle school and high school. Our experiences, age and upbringing in the dance world vary from person to person, and it creates a beautiful dynamic that really feels more like a family. On a regular basis, they empower me, encourage me and inspire me. I know I can always reach out to them if I ever need help or guidance. They are fierce and loyal and funny and loving and hardworking and talented. They are a force to be reckoned with. Through their guidance and friendship, I have learned to be more sure of myself and also to not take life so seriously. It never fails that when we get together, I walk away with tears in my eyes and side stitches from laughter. I feel like I hit the jackpot with my colleagues and recognize how hard that is to find. They are invaluable.
What words of wisdom or advice do you live by?
It was evidently Reba McEntire who said, "To succeed in life, you need three things: a wishbone, a backbone, and a funny bone." You need to be able to dream about things, stay firm in believing they will come true, and then laugh at yourself when things don't work out.
What is the most impactful book you have read, or podcast you have listened to, that relates to you professionally? What made it so impactful?
In May of 2020, the midst of the pandemic, I had just turned 30 and the world just sort of felt upside down. As an educator, I quickly flipped my 700 square foot apartment patio into a dance studio in the 100+ degree weather in Texas and plastered a smile on my face as I stared into the screen at a dozen or more faces looking back at me . . . enter Glennon Doyle's book "Untamed."
I initially picked up this book for some self-development but what I did not realize is how much it would impact me as a professional. In this book, Glennon talks about how as women, we so often give up our own comfort and discontent for others and the world. We rarely put ourselves first. There are so many good nuggets of inspiration in this book that it is difficult to talk about one thing. Basically, it reminded me to be confident in my own abilities and that translated into my work life. I started trusting my gut and decision-making more, which gave me freedom from my own second guessing. Through this, I became a better teacher and mentor for the young dancers I work with every day.
How do you make sure you stay connected with your professional network?
As mentioned before, I frequently reach out and work with my colleagues within my school district. Last summer, we decided to take a retreat with all 17 of us, and it was probably the best professional development we received all year. As a pretty shy individual, this is something I am actively working on because I recognize the value in working on these relationships outside of our immediate work time. I consistently network with other directors on social media – offering advice where I feel comfortable and lending a hand where I can. Annually, attending our Texas Dance Educators Association Conference is a big way that I feel connected to my professional industry. As mentioned previously, this past January, I had the opportunity to present a session on middle school dance, and it was such a special experience.
How have friendships helped you professionally? Is there a friend (or Delta Zeta sister) that has been behind you every step of the way on your career journey?
Friendships/relationships are extremely important in my industry. Sometimes you need someone to come judge your dance team tryouts, sometimes you need just one more costume top because you are missing one, and sometimes you simply need another person who understands to tell you that you are doing great and it will be okay. As a dance director, the job is stressful and you wear multiple hats – choreographer, bookkeeper, nurse, problem-solver, mentor, etc. So, it's extremely helpful to have a group of individuals you know that you can depend on.
As an introvert, I hold my friendships extremely close to me. A person who has been a constant in my life is my friend Madison. We met each other when we joined the Texas State Strutters in college. She was outgoing, and I didn't quite know what to think of her right away. But, she was one of the few people who knew that I'd join Delta Zeta when I went through recruitment and, on preference night, she went out of her way to tell me she was so happy I was there – I knew I was home. What blossomed was a friendship that spanned date parties, college graduations, moves across the state and major life events. She has always encouraged me to dream big and, for that, I am forever grateful.
What is your favorite thing to do outside of work?
Outside of work, I really enjoy traveling, catching a good thunderstorm and reading a good book.