Hattie Webb, PhD
Zeta Zeta - West Texas A&M University
Health Scientist, Centers for Disease Control and Prevention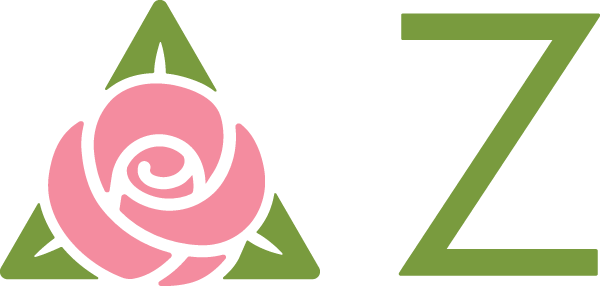 Which of the Delta Zeta shared values resonates with you the most?
Curiosity
How did you discover your passion for what you do, and what opportunities have helped shape your career?
I discovered public health research through a part-time undergraduate research assistant position at my university. The professor leading our team noticed my enthusiasm and curiosity and encouraged me to apply for funding for research projects of my very own. Seventeen years after taking that part-time position, I have now earned a master's degree and PhD, supported the World Health Organization as a technical resource person, published my research and spoken at many scientific conferences. My passion led me to living in Scotland, France and now Atlanta, Georgia and has led me to met many wonderful people that have shaped my career – and life more generally – along the way.
Who has been an invaluable mentor for your professional career? What did you learn from them?
The professor that encouraged me to apply for research funding of my very own continues to be one of my most valued mentors today. His name is Guy Loneragan, and he has played a huge role in helping me grow into the Researcher that I am today. Over the years, he has generously shared his knowledge of our field and his professional network with me. He has trusted me with countless opportunities and cheered me on along the way. He continues to inspire me to think critically and creatively, and models genuine leadership. From all of this, I have learned how big of an impact a mentor can have, and I am forever grateful for him.
What words of wisdom or advice do you live by?
My mom always says: "If you are going to laugh about it in 10 years, you might as well laugh about it now."
What is the most impactful book you have read, or podcast you have listened to, that relates to you professionally? What made it so impactful?
"Untamed" by Glennon Doyle – this is a book I continue to go back to because I found it empowering, authentic and inspiring. It helped me shed some of the pressure of conforming to the expectations of society and gave me a new look on being brave and taking risks. It gave me more confidence, both in my personal and professional life.
How do you make sure you stay connected with your professional network?
Attending in-person and virtual conferences and events has been a great way to meet other researchers outside of my day-to-day interactions, learn about the latest researchers and maintain relationships with former colleagues, mentors and connections. Social media platforms have also been a helpful valuable for staying connected to folks and sharing updates.
How have friendships helped you professionally? Is there a friend (or Delta Zeta sister) that has been behind you every step of the way on your career journey?
One particular friend has been with me every step of my journey at CDC, and although she isn't a Delta Zeta, she feels like a sister. She has taught me the value of peer-to-peer mentorship, and we often lean on each other for skill sharing since our academic backgrounds are slightly different. We've been able to share our networks with one another, troubleshoot work challenges together, collaborate on projects, and share resources. She has become my closest friend both inside and outside of work, and I love that our passion for public health research brought us together.
What is your favorite thing to do outside of work?
I am a helicopter pilot and love all things to do with aviation. I also love being outdoors and traveling.