Ali Manion
Sigma - Louisiana State University
2022-2023 Walt Disney World Ambassador, The Walt Disney Company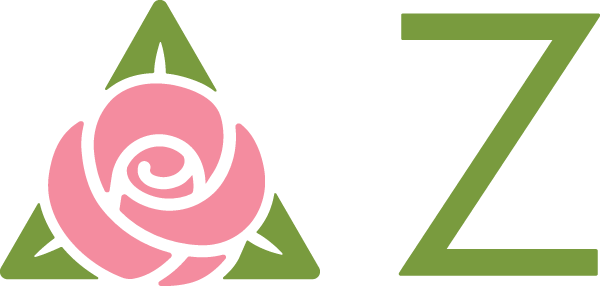 Which of the Delta Zeta shared values resonates with you the most?
Empowerment
How did you discover your passion for what you do, and what opportunities have helped shape your career?
I have been passionate about Disney for as long as I can remember. Growing up watching Disney films and visiting the theme parks in Florida on family vacations, I knew from a very young age that I wanted to be a Disney Cast Member. More specifically, I told my parents I wanted to "dance at Disney World" when I grew up. It has been an honor to live out not only that dream, but to discover new dreams and opportunities throughout my almost 11-year career at Walt Disney World Resort. From entertainment, to leadership, to training & development, to communications, it has been an incredible journey! My favorite part of my role is the opportunity to meet cast members and share their stories. I discovered my passion for leadership, cast development and storytelling at different times in my career. I've also discovered along the way that each and every role in my career is a building block. The experience gained along my Disney journey always set me up for success and for the next opportunity around the corner.
Who has been an invaluable mentor for your professional career? What did you learn from them?
Although my Dad and I have different professional career paths, he is still the first person I always go to for career advice. He taught me the importance of perseverance, professionalism and the value of connections and developing my skills to help me achieve my career goals.
What words of wisdom or advice do you live by?
"Have courage, and be kind." – Cinderella (2015)
What is the most impactful book you have read, or podcast you have listened to, that relates to you professionally? What made it so impactful?
One book that recently have made an impact on me both personally and professionally is Jodi Benson's "Part of My World: What I've Learned from 'The Little Mermaid' about Love, Faith, and Finding My Voice." Not only have I always admired Jodi because she brought one of my favorite Disney princesses to life, but she shares her authentic, inspiring self in her new book. She not only talks about her career, but also her love for and time with her family. Her career has taken her from the Broadway stage to Walt Disney Studios and beyond, and her story reminds me that no dream is too big or out of my reach when it comes to my career.
How do you make sure you stay connected with your professional network?
LinkedIn has been a wonderful way to stay connected with my professional network internally at The Walt Disney Company and externally with other professionals. As social media and LinkedIn's impact continues to evolve, it has been a great forum for sharing company stories, trends and networking.
I also have found a professional network through my involvement in and work with some of Disney's Business Employee Resource Groups, which are "voluntary, employee-led groups formed around shared identity, interests, and pursuits" (https://impact.disney.com/diversity-inclusion/culture/). I'm an active member of the Florida site chapter of the Women's Inclusion Network, which has introduced me to many incredible women and allies in our company, helping me grow my professional network through participation in Women's Inclusion Network local events.
How have friendships helped you professionally? Is there a friend (or Delta Zeta sister) that has been behind you every step of the way on your career journey?
I wouldn't be where I am today without the support of my family and friends. The first Delta Zeta I met in my new member class was Callie Lofdahl Yarbrough, and we instantly bonded over our love of Disney and Walt Disney World. We even chose to take our spring break trip together to Walt Disney World during our freshman year at LSU!
Callie has supported me ever since I first told her I dreamed of working at Walt Disney World, and she is one of the first people I share the news with when a new opportunity in my Disney career comes along. Not to mention, she makes visits to Walt Disney World at least twice a year, and I've loved sharing the magic of The Place Where Dreams Come True with her and her family!
What is your favorite thing to do outside of work?
Outside of work, I love to travel! While I truly enjoy visiting our Disney Parks, I love discovering new places when I plan my vacations. I also enjoy running and spending time outside.