Walk Truly in the Light of the Flame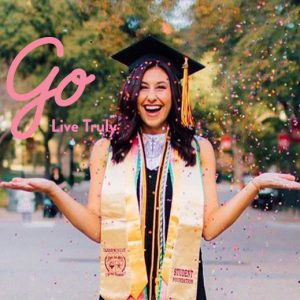 Women may have joined Delta Zeta during their collegiate years for a variety of reasons, and, regardless of how different their experiences were, they are much more similar than they know. As they all recite the Creed weekly before every chapter meeting, Delta Zeta member's remind themselves to "walk truly in the light of the flame." Because of the meaningful friendships, leadership experiences and deeply rooted shared values, Delta Zeta members are ready for the next phase in life.
Transitioning to an alumna member can be isolating as a new graduate walks away from the familiar into an uncertain future.  The flame of Delta Zeta will remind her that sisterhood empowers women, including those she doesn't know yet but will meet along her journey. Staying connected to Delta Zeta will help those graduating members navigate the next phase of the membership experiences. And, just like each joined for different reasons, every alumna member's post graduate experience will look slightly different. However, if they keep walking truly, they'll grow and discover worlds of their own in the future.
On May 18, 2020 let's come together to celebrate our graduating members as they continue to "walk truly in the light of the flame," and transition to alumnae during the Go, Live Truly Senior Celebration. Click here for more details.