Starkey Hearing Foundation
In 2006, Delta Zeta's National Convention voted to make Starkey Hearing Foundation a philanthropic partner. In 2015, Delta Zeta name Starkey Hearing Foundation as our National Philanthropy Partner. Since 2015, 51 Delta Zeta members have volunteered on international hearing mission trips in 11 countries with the Starkey Hearing Foundation.
Delta Zeta recently completed a five-year, $5 million Heart for Hearing and Speech goal. Because of our donation, the Starkey Hearing Foundation gave over 500,000 hearing aid fittings; created a global recipient base; built 70 programs around the globe; created an After Care program; trained and educated governments on hearing, hearing loss and hearing aids; initiated seven national hearing healthcare plans; and built the Starkey Hearing Institute in Lusaka, Zambia.
Starkey Hearing Institute trains hearing healthcare professionals through a nine-month program, using Starkey's community-based hearing healthcare approach. The graduates leave with an international Hearing Instrument Specialist certificate allowing them to fit hearing aids anywhere in the world. The students not only focus on hearing, but also learn Starkey's Phase 4 model introducing speech to their patients.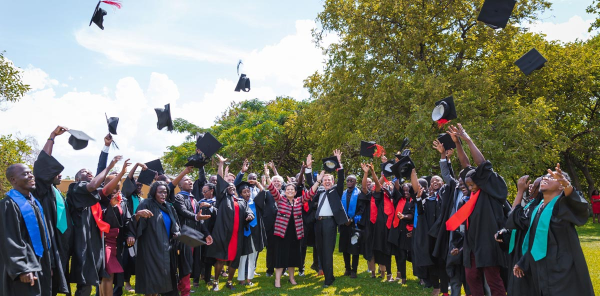 Delta Zeta's future support will provide for the expansion of the Institute, tuition support for students and education resources to provide needed services in countries across Africa. Starkey Hearing Institute students also receive a dual degree through a partnership with Queen Margaret University in Scotland.
STARKEY HEARING FOUNDATION WEBSITE