Delta Zeta Announces Staff Updates
October 29, 2019
Delta Zeta National Headquarters is proud to support and work in partnership with our volunteer leaders. And, to fulfill our goals of growth, engagement and advancing organizational efficiencies, we are excited to announce the following staff appointments: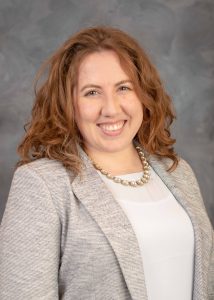 Sarah C. McCracken, Alpha Alpha – Northwestern (IL), has been appointed as Chief Strategic Officer. She has most recently served as Delta Zeta's Director of Leadership and Development and has been a part of the National Headquarters team since 2011. In her role as Director of Leadership and Development, she has led the Norma Minch Andrisek Leadership Conference, Presidents Academy, Chapter Operations Regional Experience (CORE) Trainings as well as volunteer engagement plan execution, overseeing the membership development program and other training and leadership special projects. In her newly expanded role as Chief Strategic Officer, Sarah will focus on assuring alignment between the entities on strategic planning, joint leadership training and development to include board orientation and ongoing education, among other duties in creating and implementing leadership development curriculum. Sarah received her Bachelor of Science in Industrial Engineering from Northwestern University and her Masters of Arts in Student Development in Postsecondary Education from the University of Iowa. Prior to joining the Delta Zeta staff, Sarah was the Director of Member Services for the Association of Fraternity/Sorority Advisors.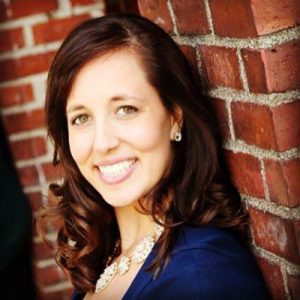 Alicia Favata, Pi Beta – Hartford (CT), has been appointed as Chief Advancement Officer. She most recently served as the Delta Zeta Foundation's Director of Advancement and has been a part of the National Headquarters team since joining staff as the Director of Alumnae Engagement in 2015. As Delta Zeta's Chief Advancement Officer, Alicia will work with the Foundation Board to support the vision of Delta Zeta as a global women's organization whose shared values truly inspire action and impact lives. Professionally, Alicia was the Assistant Director of Development, Health Sciences, for the University of Connecticut Foundation. In addition to her major gift and annual fundraising skills, she is a relationship-focused and results-driven professional who works collaboratively to develop and implement strategic plans and goals. Prior to her position with the University of Connecticut Foundation, Health Sciences, she was Administrative Assistant for the Regional Giving Team at the School of Fine Arts, and was Development Coordinator for the Hartford Children's Theatre. Alicia holds a Graduate Certificate in Non Profit Management from the University of Connecticut and a Bachelor of Music from The Hartt School, University of Hartford.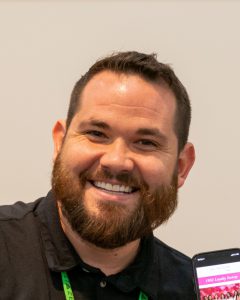 Will Frankenberger has been named Chief Safety Officer. Will most recently has served as the Director of Risk Prevention and Education for Delta Zeta and has been with the National Headquarters staff since 2014. In his role with Delta Zeta, Will has changed the organization's approach from risk management to one that approaches student safety from a holistic viewpoint. He has been instrumental in implementing Clutch, Delta Zeta's premier social event risk prevention planning tool which has helped chapters improve the quality and lower the risk prevention of their events. Will is a member of Delta Sigma Phi Fraternity and received his Bachelor of Fine Arts from Millikin University and his Masters of Arts from Ball State University. A well-respected risk prevention speaker, Will is a very active volunteer for the Association of Fraternity/Sorority Advisors as well as the Association of Fraternal Values and Leadership.