Kristine Jones
Lambda Kappa - University of Alabama in Huntsville
Attorney/Professor/Judge Advocate, The KJ Law Firm, LLC/ Jones School of Law/DoD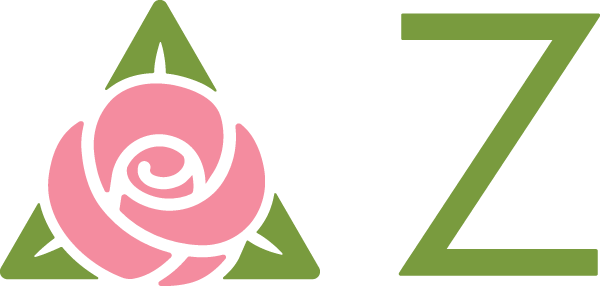 Which of the Delta Zeta shared values resonates with you the most?
Community
How did you discover your passion for what you do, and what opportunities have helped shape your career?
I had the opportunity to attend the Norma Minch Andrisek Leadership Conference while at UAH, and I can remember it being the first time I saw women helping other women be better, empowering us to be positive role models and leaders. I took that experience to heart, and it has stayed with me. I was able to attend other leadership conferences, chapter leadership and other organizational leadership roles that helped cultivate skills.
My passion to help others has always been present. That drive pushes me to organizations that also have a focus of helping others. Being an attorney helps others. Serving in the Army helps others. I believe others see that drive in me, and I have been given additional opportunities because of it.
Who has been an invaluable mentor for your professional career? What did you learn from them?
I would have to name two women. Kelly McTear and LTC Ternisha Jones. Kelly McTear was my Family Law professor in law school. She also ran the Family Violence Clinic and highly encouraged her students to volunteer as soon as we were able. She has encouraged me ever since law school. She's always been available if I had questions or needed assistance with practicing law. I have a tremendous amount of respect for her and appreciation for being a positive example of what a family law attorney should and ought to be.
LTC Jones has mentored me as a new Judge Advocate. She has taught me not just about the law, but about people. She also took time to get to know me as a person as soon as I showed up as a new soldier at the unit. She has always been a source of encouragement. She exemplifies strong leadership, compassion and excellent legal advocacy.
What words of wisdom or advice do you live by?
Treat others how I want to be treated.
Excellence is not something that happens by chance – it is a habit. (Paraphrasing of Aristotle quote).
"Ask not what your country can do for you – ask what you can do for your country." JFK
What is the most impactful book you have read, or podcast you have listened to, that relates to you professionally? What made it so impactful?
"Just Mercy" by Bryan Stevenson. One thing you have to realize when you practice law is that the justice system is not perfect. I read this book in my final year of law school. I did not fully appreciate what practicing law in the justice system looked like yet. His book impacted me because he did not just tell the facts of a case or the outcome. He shared his journey of getting to know his clients as people and not just a case file he was given. The justice system is not perfect, but attorneys can take steps to change it for the better. I was lucky enough to meet Mr. Stevenson in town one day (he lives in Montgomery), and it was like meeting a hero. He has done great work, he continues to do great work, yet he is humble about all of it. Truly a book that has shaped the type of attorney I am today.
How do you make sure you stay connected with your professional network?
I am a member of my local county bar association, and they have meetings and events throughout the year. Technology after Covid became an integral part of being able to stay connected. Most organizations now offer a virtual option for all meetings. I have lunch with attorneys at least once a week. I am also a member of Phi Alpha Delta legal fraternity, and we have conferences and meetings quite often so we can connect with other practitioners across the country.
How have friendships helped you professionally? Is there a friend (or Delta Zeta sister) that has been behind you every step of the way on your career journey?
Friendships are an invaluable part of being a professional. None of my careers are particularly easy. They each bring unique challenges and stress at times. Friends keep me balanced. Friends keep me focused. Friends remind me of what is important in life. We encourage each other in our professional and personal lives. Margaret A. Purcell is all Delta Zeta all the time. I met her in undergrad at an event at the University of Alabama. She was giving us a tour of the house there. While we have never lived in the same town, nor were we in the same chapter, she has been there supporting me on Facebook. She posts things going on at the University of Alabama chapter and always invites her DZ sisters to participate. I have been able to be involved with DZ at the collegiate level because she lets her sisters know when an event is happening, when the chapter has a need, etc.