Katelyn Grant, MPA
Iota Psi - University of Texas at Arlington
Senior Consultant/Budget Analyst, Guidehouse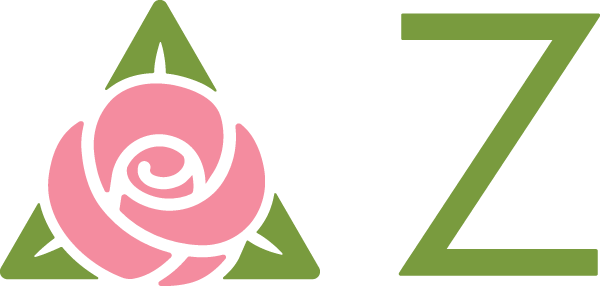 Which of the Delta Zeta shared values resonates with you the most?
Empowerment
How did you discover your passion for what you do, and what opportunities have helped shape your career?
My aunt worked for the Federal Bureau of Investigation (FBI), and I fed off of any experience she was able to share with me. I knew at a very young age, that law enforcement was my passion. I received my undergraduate degree in Criminology, interned at a police department, and upon graduation, went full time moving up the ranks from a detention officer to blood draw technician, to immigration officer and police training officer. When I got the opportunity, I joined the FBI and continued making an impact where I could, all the while continuing to give thanks to my aunt for being my biggest inspiration.
Who has been an invaluable mentor for your professional career? What did you learn from them?
Daniel Odom was not even my direct supervisor when I worked for the FBI's Dallas Field Office in Dallas, Texas. However, he and I quickly formed a friendship that has lasted since we met back in 2018. With his encouragement, I began graduate school in 2020 and graduated in 2021. Even when I took on a role outside of his office, we still kept in touch. He encouraged me to seek out additional training opportunities to make myself more marketable and well-rounded. When he moved to Huntsville, Alabama for a role as a Section Chief, he quickly realized that he needed a Program Analyst that he could work well with, respect and trust. Not thinking I would be able to move out of state, he called me and asked if I would like to take on a bigger role than what I was currently serving in. I listened, appreciated the opportunity and eventually moved. Even to this day, I have elected to continue my professional growth with him in my network as a supporter, friend and long-term cheerleader.
What words of wisdom or advice do you live by?
2 Corinthians 5:7 says "For we walk by faith, not by sight." This has rung true throughout my whole life and several events I've had to overcome. It continues to drive my daily life as challenges (both large and small) arise. Sometimes you have to have faith that things will work out for the best, even when you can't imagine it doing anything but failing.
What is the most impactful book you have read, or podcast you have listened to, that relates to you professionally? What made it so impactful?
"Good to Great" by Jim Collins emphasizes the difference between comfort and drive. It is important to be great, however, the complacency of just doing what needs to be done can greatly impact the mission that requires greatness and that complacency to be overcome. Having the right people can take your organization from a good company to something outstanding, so I regularly volunteer to participate in interviews to help find those perfect fits.
How do you make sure you stay connected with your professional network?
Through LinkedIn, I'm able to connect with previous and current employees within my professional network. It's a wonderful tool to see trends, job opportunities and postings and get an idea of where some of your network has wound up. It provides you with a mental image of how far the network spreads and what kinds of impacts each person is making in their respective fields.
How have friendships helped you professionally? Is there a friend (or Delta Zeta sister) that has been behind you every step of the way on your career journey?
My friends are the ultimate foundation for my life, and that foundation shifts and settles over time. I have learned that much like Ecclesiastes 3, there is a time and purpose for everything. Friends come and go at exactly the right time and throughout my professional (and personal) journey, my best friend Teri Bassinger has been one of my primary cheerleaders. From moving out of state, back into state, to again, back out of state, she has stayed supportive and encouraging throughout each step. We've been through multiple ups and downs in both of our lives from traumas to weddings and have managed to maintain that connection that builds us up and strengthens our relationship as we both grow our separate ways.
What is your favorite thing to do outside of work?
Volunteer, play on sports leagues and Facetime my three-year-old niece.