Kaley Doster Hollingsworth
Lambda Kappa - University of Alabama in Huntsville
Career Coach, Blount County Board of Education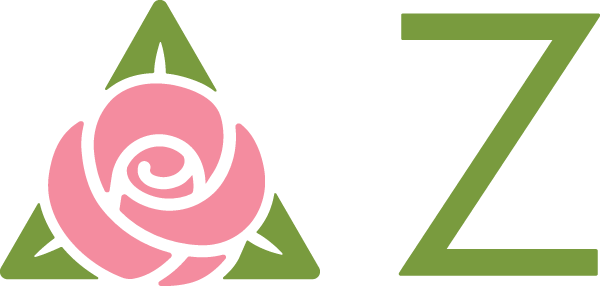 Which of the Delta Zeta shared values resonates with you the most?
Belonging
How did you discover your passion for what you do, and what opportunities have helped shape your career?
When I was in high school, I attended the Blount County Career Technical Center taking Drafting/Pre-Engineering. There, I learned valuable skills that would carry over to any job or would get me a job if needed. I saw so much value in that, so I always hoped to eventually be able to teach or serve in some way at the place that did so much for me.
During my senior year, I was also responsible for paying for my college in full. From the beginning, I set a goal, made a weekly schedule of what I would need to get there and pursued it nonstop. Through my pursuit, I asked any contact I could for resources and scholarship information. This lead me to make many connections and learn about many opportunities I would not have had access to otherwise. Throughout my senior year, I applied for around 100 scholarships and was extremely blessed to receive 10 of them. I was able to fund my college and graduate debt free. After I left high school, I always reached out to those younger than me to help them find a way to get to go to college as I did. That has been a never-ending passion ever since.
When the Career Coach job opened up, it seemed like it was created specifically for me. I now get to work in high schools and at the Blount County Career Technical Center, where I assist students with college planning, scholarship applications, financial planning and skills education.
Who has been an invaluable mentor for your professional career? What did you learn from them?
My mentor has definitely been Heather Nanney. She serves as the other Career Coach in our county and taught me so much about my role. She also shares my passion for helping students and finding opportunities for them. She has overcome a lot in her life but gives graciously every day. She has never failed to have steadfast love for me and her students. If I need advice, someone to collaborate with on a project, or encouragement, she is in my corner every time.
What words of wisdom or advice do you live by?
"You're the average of the five people spend the most time with." – Jim Rohn
Your five closest relationships become your support system and influence your decisions! It is vital to surround yourself with people who want the best for you, love you unconditionally and help you to put things into perspective!
What is the most impactful book you have read, or podcast you have listened to, that relates to you professionally? What made it so impactful?
The book "Daring Greatly: How the Courage to Be Vulnerable Transforms the Way We Live, Love, Parent and Lead" by Brene Brown.
This book was extremely impactful to me because it encouraged me to express emotions in every aspect of life, not just at home. The professional world today can be very void of emotion, encouraging workers to put their feelings aside. This book showed me that being vulnerable and putting things out there that could potentially receive rejection is not a bad thing. It pushed me to interact with others, no matter the situation, in an honest and transparent way, even when it may be uncomfortable. That is what encourages change and positive progression.
How do you make sure you stay connected with your professional network?
My job requires lots of contact with professionals from a variety of skills and fields. Thankfully, my job allows me to keep in regular contact with them as I continue to reach out about opportunities for my students.
How have friendships helped you professionally? Is there a friend (or Delta Zeta sister) that has been behind you every step of the way on your career journey?
Although all of my friends may not work in the same industry as me, they have played a massive role in my professional and personal life. My friends, many of whom are Delta Zeta sisters, are supportive no matter what situation I am in. They encourage me to strive for things that I do not feel capable of doing. They build me up in a way that nothing has ever been able to. Knowing that my friends have my back and believe in me, just as I am, makes a world of difference as I take on new opportunities.
What is your favorite thing to do outside of work?
Spend time with my family.