Autumn Schwalbe
Xi Eta - Northwood University
Marketing Communications Specialist, Ford Motor Company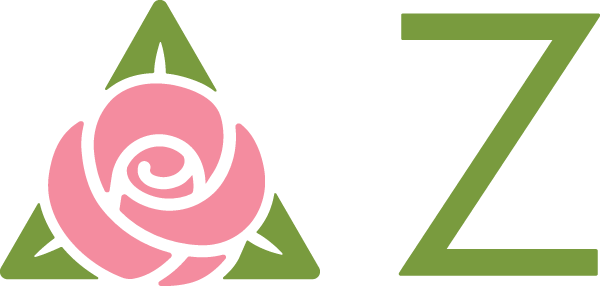 Which of the Delta Zeta shared values resonates with you the most?
Empowerment
How did you discover your passion for what you do, and what opportunities have helped shape your career?
My passion for cars, racing and Ford Motor Company came from my family. I come from an automotive focused family where I had more toy cars than dolls growing up. As I got older, the more I learned about cars, the more I felt like I could make a difference in the world. I started racing as a teenager and working on my race car. This gave me an advantage when applying for my Ford Performance internship while in college. I knew how vehicles worked and understood the technical side of automotive marketing, which made me stand out from others that applied. My passion is what drives me. I got my degree in automotive aftermarket marketing because I wanted to make my passion my career. I worked on off-road racing for over a year at Ford, and because I was a racer, it made it easier for me to connect with engineers and the race teams. I work on launching new vehicles and, since I have so much passion for racing, I was able to speak in front of billions of people at the all-new Mustang reveal in Sept 2022. My passion had help me shape my career path, and this is only the start!
Who has been an invaluable mentor for your professional career? What did you learn from them?
One great mentor in my life is Brian Bell, the F-150 Brand Manager at Ford Motor Company. He is a fellow alumnus of Northwood University. He met me when I was a freshman in college and has been a part of my journey ever since. He has always supported me. I have learned so much about the truck industry, about Ford and how to stand out from others. He is a great mentor, and I'm so happy we get to work together.
What words of wisdom or advice do you live by?
Everything happens for a reason, and follow your passion.
What is the most impactful book you have read, or podcast you have listened to, that relates to you professionally? What made it so impactful?
The most impactful movie would be "Fastest Woman on Earth." This documentary showcases the life of Jessi Combs, an American race car driver that was taken from the world too soon. It shows her drive and passion to make an impact as a woman in the auto world. It's so inspiring and shows how she has paved a way for young women, like me, to continue what she started.
How do you make sure you stay connected with your professional network?
Attending Northwood University taught me the importance of networking and connecting with industry professionals. I utilize my LinkedIn to stay connected with past and present co-workers, industry friends and acquaintances that I think could help me. I have been told many times that it's all about who you know, not what you know. I find this very true working in the automotive industry. It is VERY important to be professional on social media and use LinkedIn.
How have friendships helped you professionally? Is there a friend (or Delta Zeta sister) that has been behind you every step of the way on your career journey?
I have many friendships from my time as a Delta Zeta at Northwood University that I can say I am so blessed to have. To name a few sisters: Amanda Nagel (my big sis), Jasmin West, Kara Sogge, Autumn Tomasko, Miranda Prieur and Hannah Twardy. These girls have been by my side for the long nights studying for finals to long talks about careers and life goals. My DZ sisters have supported me, pushed me and have cheered me on every step of the way on my career path. I can say, Delta Zeta has brought some of the best women into my life and made me feel so loved. Delta Zeta friendships truly are not just four years, they are for life.
What is your favorite thing to do outside of work?
Drag racing or anything car related.