Ashlee Crabill
Theta - Ohio State University
Elementary Teacher, Westfall Local Schools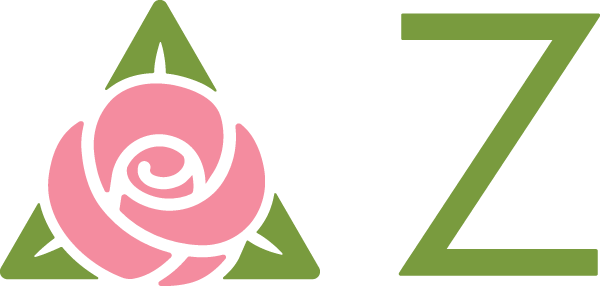 Which of the Delta Zeta shared values resonates with you the most?
How did you discover your passion for what you do, and what opportunities have helped shape your career?
I've wanted to be a teacher since I was a young girl. I attribute this to my parents who made education a priority, as well as phenomenal teachers throughout my K-12 education. When I was in 4th grade, one of the only days I was sick all year just happened to be the day we got an ice cream party as an incentive after a big multiplication unit.
When I returned to school, Mrs. Coyne surprised me with an ice cream sundae from McDonalds, and we got to watch a movie that afternoon. I will never forget how special I felt that day and how Mrs. Coyne wanted to make sure I felt special and didn't miss out on the reward. I knew, probably from that day, that I wanted to be that person for future students.
As I have mentioned already, my extensive volunteering experience with SeriousFun has been extremely valuable in helping me be a better educator through growing compassion and understanding.
Who has been an invaluable mentor for your professional career? What did you learn from them?
A teacher on my former team has been instrumental in my teaching career. Jackie Eitel has helped answer any question I have with her experience without judgement. I call her "School Mom" because she's constantly checking on me and offering a shoulder to cry on when I've had tough moments through the years. She also leads by example. If she doesn't agree with something, she is not afraid to stand up and ask "why?" or advocate for herself and her students. I have grown so much more confident from watching her and feel much more secure that I am a worthy and capable educator.
What words of wisdom or advice do you live by?
As a teacher, I live by "be who you needed when you were younger." I strive to be a solid foundation at school for my students. I had a fantastic childhood but have quickly learned I am one of the lucky ones. Many kids find the most stability at school, thus I have committed myself to being a positive role model for my students and holding them to high standards while teaching them "more than the lesson plan."
Also, one of my favorite phrases is "be who you are and say what you feel, because those who mind don't matter, and those who matter don't mind." Sometimes we worry about what others may think of us or hide some parts of ourselves for fear of judgement. However those who truly belong in our lives won't mind at all and accept every part of us.
What is the most impactful book you have read, or podcast you have listened to, that relates to you professionally? What made it so impactful?
"I Wish My Teacher Knew: How One Question Can Change Everything for Our Kids" by Kyle Schwartz
This book is a fantastic read for any teacher because it really drives home the importance of building relationships with your students. Asking that one question is a chance for students to be honest with their teacher and give them a tool to help break down the walls some students build. Taking time to get to know your student and figuring out how to get them excited about learning is essential to a successful school year.
How do you make sure you stay connected with your professional network?
I try to attend events held by the DZ Columbus Chapter. Additionally, I am a member of the Flying Horse Farms Young Professionals Council. We hold networking events that double as fundraisers for camp so it is the best of both worlds for helping camp and growing my professional network.
How have friendships helped you professionally? Is there a friend (or Delta Zeta sister) that has been behind you every step of the way on your career journey?
I have kept in contact with several DZs I met as an active. One of my pledge class sisters is my best friend and is also a teacher so we feel comforted in the fact that we are legitimately navigating the same career together and often lean on each other for support. I still talk to both of my littles on a regular basis. A group of Delta Zetas that still live in the Columbus area have helped be a familiar face while navigating the professional world. Sometimes it feels like there are milestones you are supposed to hit at certain ages but sharing our successes and failures with each other just reaffirms we are all trying our best, and we aren't alone on this quest to achieve success in our careers.
What is your favorite thing to do outside of work?
I really love going to concerts and taking in live sporting events.