Amanda Mirabella, PhD
Alpha Sigma - Florida State University
Course Instructor, University of South Florida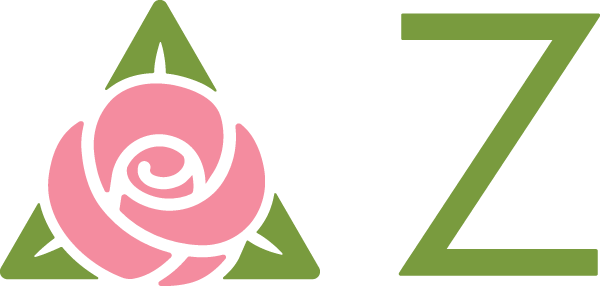 Which of the Delta Zeta shared values resonates with you the most?
Curiosity
How did you discover your passion for what you do, and what opportunities have helped shape your career?
I discovered my passion for teaching while living in the Alpha Sigma Chapter house, actually. I was a sophomore in college and had just started field experience where we were given opportunities to practice teaching young children in the Tallahassee community. I had always been pretty great with kids, but never really thought teaching was where I would end up until around this time. Just before the Covid-19 pandemic, I had an opportunity to take a break from teaching young children in Tampa, FL, and move back up to Tallahassee to complete my Master's degree at Florida State. It was a hard choice to leave behind the families I had built relationships with at the school I worked at in Tampa, but the leap of faith I took during this time afforded me the opportunity to work in a state-of-the-art educational technology lab where I began brainstorming ideas for the research I am now able to work on in my Ph.D. program.
Who has been an invaluable mentor for your professional career? What did you learn from them?
The most impactful mentor I have ever had was my final internship cooperating teacher, Jenelle Garden. In her first grade classroom at the time, Mrs. Garden modeled compassionate teaching and taught me how to reach every student in the classroom, regardless of their emotional or intellectual abilities, through the concept of "inclusion." I use many of these principles today in my course instruction for undergraduate college students!
What words of wisdom or advice do you live by?
Perhaps the most foundational piece of wisdom I choose to live by is to treat everyone with respect, regardless of who they are or what they can offer you. My mother used to tell me to never burn a bridge, and it has served me so well many times!
What is the most impactful book you have read, or podcast you have listened to, that relates to you professionally? What made it so impactful?
I think the most impactful book I have read lately was "Rethinking Education in the Age of Technology: The Digital Revolution and Schooling in America" by Allan Collins and Richard Halverson. The digital age of education is among us and a huge cultural shift is imminent in our education system. This book really helped me to understand the history of education and how shifts, as large as this one, have taken place in the past. It's important for us to make necessary changes to our education system that allow students to grow in a world that seems almost inseparable from technology.
How do you make sure you stay connected with your professional network?
Staying connected with work colleagues is important. Since it can be hard to meet up with everyone's busy schedules, I make sure to stay up-to-date on sites like LinkedIn and Twitter. It is also fun to go to conferences and run into old colleagues from workplaces past. Joining a research association is a good way to continue networking and have access to these sorts of events.
How have friendships helped you professionally? Is there a friend (or Delta Zeta sister) that has been behind you every step of the way on your career journey?
While I have had so many meaningful friendships along the way, I would have to say one friend, in particular, has been with me through it all. Ashley and I met on the first day of school in our Elementary Education undergraduate program. We sat next to each other on that first day and have been friends ever since! We graduated college together, got our first teaching jobs around the same time and were able to share tips and tricks we had learned along the way. A few years after teaching, we both decided to go back and get our Master's degrees; though we completed different programs, we could still motivate one another and vent to each other when necessary. Shortly after I got into my doctoral program, Ashley was promoted to the administration of her school and has also been successful in her career. I am so happy that we continue to have each other's backs, even though we have different goals in a similar field.
What is your favorite thing to do outside of work?
My favorite thing to do outside of work is travel! I have been all over the world, and my goal is to be able to continue learning about other cultures through traveling abroad.