April 2022
Diversity, Inclusion and Belonging
Delta Zeta unveils new Diversity, Inclusion and Belonging course empowering members to learn about important topics. Read More.
Donor Profile: Jenny Bogen Morrison
Jenny Bogen Morrison, Theta, The Ohio State University, has established a new Delta Zeta scholarship for Business majors! Read More.
Delta Zeta Launches Truly Connected Grow
Delta Zeta's very own networking platform, Truly Connected Grow connects members to build skills necessary for navigating a career and providing ongoing professional growth and mentoring opportunities. Funded by the Delta Zeta Foundation through your support, we invite you to join our community to share your expertise, become a mentor or find your next job!
Norma Minch Andrisek Leadership Conference returns this summer!
Delta Zeta emerging leaders will gather July 14–17 at Miami University, the birthplace of Delta Zeta, to understand relevant challenges that collegians face on today's campuses, while providing leadership and training initiatives. Named for Past National President and Order of the Laurel recipient, Norma Minch Andrisek (Gamma Alpha – Baldwin Wallace University) more than 200 Delta Zeta leaders will attend the conference made possible by your generous gift! Follow along on social media this summer to see our inspired leaders in action.
September 2021
Truly Connected kicks off 2021 Delta Zeta Convention
Melanie S. Griffin, Alpha Sigma – Florida State University, inspired members from lessons from her own life with the reminder that life is a marathon, not a sprint. Read More.
1902 Loyalty Society
With record-breaking membership in the 1902 Loyalty Society, collegiate sisters show their support for the Delta Zeta Foundation by donating almost $100,000 this past year. Read More.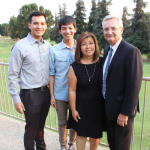 Donor Spotlight: Elaine Lee Jeffers
Foundation donor Elaine Jeffers, Theta Rho – California State University/Los Angeles, reminds Delta Zetas: "Actions speak louder than words."
Supporting the Delta Zeta Foundation is showing how important our sisterhood is to you. Read More.
Founders Day Challenge

Join the Delta Zeta Foundation for Founders Day Challenge (FDC), October 21-22 for one day, nine hours and two minutes of giving, kicking off at 9:00 a.m. Eastern. To sign up to be an FDC Ambassador or to learn more about Match and Challenge gifts, visit our the FDC website!
April 2021

Truly Connected Networking Night have record-breaking attendance
Delta Zetas build personal and professional connections through shared experiences. Read More.

Chapter Presidents and College Chapter Directors connect in new format
New opportunities to build connections for Chapter Presidents and College Chapter Directors during the 2021 Presidents Academy. Read More.

Delta Zeta's videothon in full swing!
Did you miss chatting with Delta Zeta undergraduates during our annual phonathon last year? Keep an eye out for an email from one of our collegians during our first ever Videothon!
Click here to make your gift today!
November 2020
Delta Zeta Foundation scholarship recipient works at her dream job
Stephanie Toole, Alpha Rho, Ohio Wesleyan University, received a Delta Zeta Foundation scholarship for the 2014-2015 academic year and is working in the field she always dreamed she would work – museums and public history. Stephanie serves as the Education and Outreach Manager at the Massillon Museum, where she works with an imaginative team of staff and volunteers. Read More.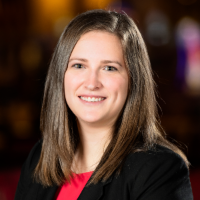 Donor Profile – Jacqui Lyon
Every sister brings something to Delta Zeta, and every gift helps continue that mission.
When Jacqui Snyder Lyon, Theta, The Ohio State University, moved to a new state not knowing anyone, Delta Zeta sisters were the first friends she made. That move, combined with reflecting on all the great Delta Zeta memories she had, encouraged her giving to the Delta Zeta Foundation. Read More.
Founders Day Challenge 2020
Delta Zetas and friends lit up social media and the globe in pink and green during Founders Day Challenge on October 22! Together, we raised a record-breaking total of more than $158,000 – nearly a 50 percent increase from 2019! Thank you for giving graciously on October 22 – we could not have done it without you!

Delta Zeta achieves $5 million Heart for Hearing and Speech Goals and unveils new partners for future philanthropic growth
In 2020, Delta Zeta completed our $5 million pledge to the Starkey Hearing Foundation. We look forward to our continued relationship with Starkey. We are excited to announce a new partnership with the American Society for Deaf Children, an organization created by parents, for parents of Deaf Children.
Delta Zeta is also excited to announce an expanded partnership with SeriousFun, which The Painted Turtle is a part of, as our global service project. With this partnership, all members will have even more opportunities to volunteer with access to nine camps in the United States (including The Painted Turtle), as well as SeriousFun's international camps.
Truly Connected Networking Nights
Join us for our upcoming Truly Connected Networking Nights!
Tuesday, December 8: Professional Development – How to Advocate for Yourself and Develop a Leadership Voice
Wednesday, December 9: Industry – STEM (Science, Technology, Engineering and Mathematics)
Join us for this unique professional development opportunity and to connect with your Delta Zeta sisters!
July 2020
More than 4,000 undergraduates give back to Delta Zeta
Delta Zeta collegiate members from all over North America are giving back this year by joining the 1902 Loyalty Society, a giving society only for undergraduate Delta Zetas, with their individual gift of $19.02.
"Delta Zeta has given every member of our chapter so much opportunity and experience that we will cherish together," said Isabel Hendrickson (Gamma Delta, Pennsylvania State University). "All of the members in our chapter are proud to be Delta Zeta women . . . the 1902 Loyalty Society is our way to give back."
Donor Spotlight – Traci Kennedy-Brockfield
Traci Kennedy-Brockfield's (Alpha Rho – Ohio Wesleyan) first gift was to the Delta Zeta Foundation during the inaugural year of the 1902 Loyalty Society. Now, serving as the College Chapter Director (CCD) for Alpha Rho, Traci continues to dedicate time, talent and treasure to Delta Zeta.
Senior Brick
Go, Live Truly and honor the Class of 2020 with a gift to the Senior Walkway! Help make history for our 2020 seniors at the National Headquarters and Museum.
Click here for more information.
January 2020
Lifelong commitment to Delta Zeta
When Lisa Eidlin McCarthy, Xi Alpha, University of Massachusetts, isn't working at the Bronx Zoo, she is busy volunteering for the NYC Women's March 2020, the Town of Southeast, NY Historic States Commission and other canine specific organizations. Read More.
Delta Zetas learn how to promote their personal brand!
Nationals Park, home of the World Series Washington Nationals, changed colors from scarlet red, navy blue and white to pink and green on Saturday, November 9 for Truly Connected Washington, D.C. More than 200 Delta Zetas gathered for our fifth annual professional women's networking conference. Read More.
Founders Day Challenge – Thursday, October 22, 2020
You helped Delta Zeta raise more than $100,000 during our Founders Day Challenge in 2019 . . . save the date for October 22, 2020 as we kick off our Founders Day Challenge leading up to celebrating 118 years of Delta Zeta's sisterhood through 24 hours of giving to the Delta Zeta Foundation!
October 2019
Norma Minch Andrisek Leadership Conference ignites passion for leadership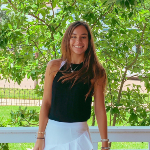 "Delta Zeta's shared values (Friendship, Curiosity, Generosity, Citizenship, Belonging and Empowerment) will help me guide my leadership skills by making me more understanding and assertive," said Megan Rojas (Sigma, Louisiana State University). "Friendship, belonging, curiosity and generosity taught me that leadership is about listening and understanding the situation before acting." Read More.
A Collegian's First Gift to the Delta Zeta Foundation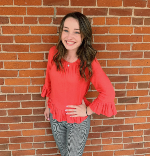 Meet first-time Delta Zeta Foundation donor, Emma Pearson, a 2019 Norma Minch Andrisek Leadership Conference attendee.
"I will forever be grateful for the women that gave back to Delta Zeta to help continue the beautiful tradition of the Norma Minch Andrisek Leadership Conference, and I really wanted to be part of ensuring that it would continue to happen for other sisters," Emma said. Read More.
Don't miss out!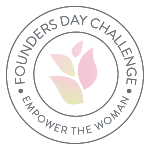 The countdown to the Founders Day Challenge is on! The Founders Day Challenge is October 24, 2019, and we need your help. Last year, you helped us raise more than $78,000 and reach more than 1,000 donors – let's do more this year!
An additional gift from you during the 24-hour giving event will ensure the lamp of Delta Zeta continues to burn brightly. Follow along and support on October 24 at http://dz.trulygiving.org and by using #TrulyGiving and #EmpowerTheWoman.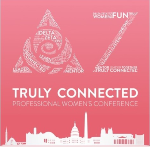 Truly Connected: Washington, D.C. – last day to register is October 18!
Join us in Washington, D.C. on November 9, 2019, at Nationals Park for a day of networking and professional development! Registration is open through October 18, 2019 to the first 200 registrants.
July 2019
116 years of Delta Zeta Preserved in One Place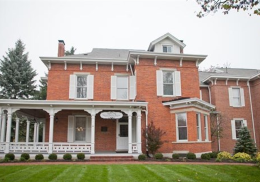 Visit the place where it all began! Whether you make a special trip to Oxford, Ohio to tour the Delta Zeta National Museum and Headquarters in person or virtually walk through the Museum from the comfort of your own home at dzmuseum.deltazeta.org, the experience is unforgettable and unique either way. Read More.
Young Alumna Inspires All to Give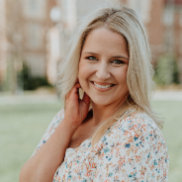 Meet 2019 graduate and Foundation Donor, Elizabeth Longmire (Beta Lambda, University of Tennessee/Knoxville). Elizabeth has seen firsthand how a gift of any size impacts the member experience.
"When I first began to see just how much the Delta Zeta Foundation played a role in the enrichment of the member experience, both locally and nationally, I knew I wanted to do my part by contributing," Elizabeth said. Read More.
Delta Zeta Needs You!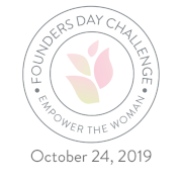 We are recruiting Delta Zeta sisters and friends to serve as 2019 Founders Day Challenge (formerly known as Day of Giving) Ambassadors! We need your passion, excitement and love for Delta Zeta on October 24, 2019 to help spread the word about the Founders Day Challenge (FDC) to help us reach our goal of raising $100,000 for Delta Zeta educational programs and scholarships. Ambassadors will receive awesome Delta Zeta swag and will receive training and resources leading up to the Founders Day Challenge. Visit http://dz.trulygiving.org for more information and to sign up!
May 2019
2019 Presidents Academy prepares Delta Zeta leaders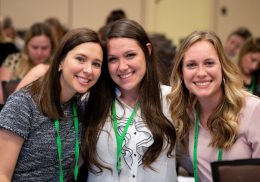 More than 300 collegiate chapter leaders left Presidents Academy this past February feeling empowered to tackle their roles with what they learned. Find out how friendship, curiosity, generosity, empowerment, citizenship and belonging tie us all together and what our Presidents and CCDs will do with that knowledge. Read More.
One Alumna's Giving is inspired by the Creed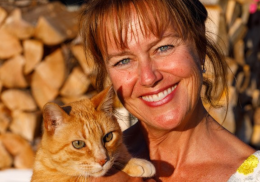 "To crusade for justice, To seek the truth and Defend it always" is Lisa Rullman Craighead's (Xi Beta – Eastern Kentucky University) favorite line of the Creed. She may have joined Delta Zeta as part of the charter group at Xi Beta in the early 1990s, but Lisa has now returned as a donor to the Foundation with a gift on Delta Zeta's first ever Day of Giving in March 2018. Read More.
Delta Zetas connect and make a Global Impact in NYC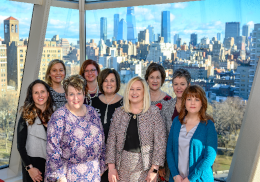 Keeping true to our promise to empower women, Delta Zeta co-sponsored a program at the United Nations in New York City where sorority women were poised to have conversations with global leaders addressing the very real, and sometimes dangerous, issues facing women in communities around the globe. Learn more. Read More.
Delta Zeta LAMP archives created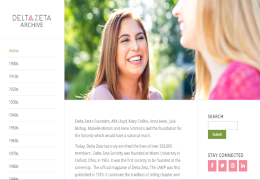 Have you ever been looking for a bit more history on your chapter? Or, remember an article that caught your eye in a past issue of The LAMP? Find out how you can read the LAMP archives online! Read More.