Truly Connected Networking Nights Keynote Speakers
October Keynote Speaker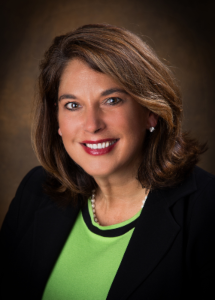 Barbara Poremba is National Retail Sales Vice President, CVS Health.
Barbara leads Coca-Cola's System partnership with CVS Health, across 400+ Beverage Brands and 8000+ retail stores across in the United States.
Prior to her current role, she was VP Food Service in Retail Center of Excellence and VP Food Service North East Region supporting National, Regional & Local restaurant customers.
She is committed to helping others achieve their full potential in their careers and personal lives. From a volunteer perspective, she has served Delta Zeta National Sorority as Foundation Trustee; Stamford CT Boys & Girls Club Board; Network for Executive Women- Atlanta Chapter Membership Co-Chair; Women's Food Service Forum, Executive Summit and she launched & led Coca-Cola Women's LINC Field Chapters.
Barbara holds a BA in Communications from University of Connecticut and MBA from Sacred Heart University. She is from Fairfield, CT and in her spare time she enjoys skiing, golf, community events, and travel.