Truly Connected Lite NYC Speakers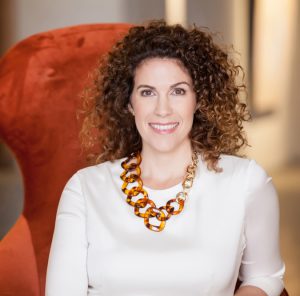 Jenni Luke is CEO of Step Up, the nonprofit that works with high school girls in after-school and weekend programs on becoming confident, college-bound, career-focused, and ready to join the next generation of professional women. In this role, she leads one of the nation's most sought-after mentorship organizations in its second decade of service.
Overseeing Step Up's offices in Chicago, Dallas, Los Angeles and New York, Jenni directs the organization's objective of propelling girls living or going to school in under-resourced communities to fulfill their potential. Under her leadership, Step Up has seen a 62% increase in the number of girls and schools reached since 2016.
While 2018 marked the 20th anniversary of Step Up's founding in Los Angeles, Jenni had led the organization to its first expansion in 10 years when she opened the Dallas chapter in 2016.
A regular participant at Fortune's Most Powerful Women Summit, Jenni was also a member of the college and career readiness working group of Clinton Global Initiative America. She also sat on Forbes' Nonprofit Council, an invitation-only organization for chief executives representing successful nonprofits, and the advisory board for the National Conference on Girls' Education.
Jenni frequently speaks on various topics affecting women and girls, including mentorship, workplace issues, social capital, leadership and nonprofit administration. She has served as a guest speaker for American Express, Samsung, the American Marketing Association, the espnW Summit, Delta Zeta Sorority's Carolyn Barnes Gullatt Symposium, and Los Angeles magazine's CityThink Series.
Numerous media outlets have featured Jenni including The New York Times, The Nonprofit Times, Inc., InStyle, Real Simple, W, CBS Moneywatch, Cosmopolitan and on ESPN.com. She was named one of SmartCEO's Brava Award winners in 2016, and in 2014, she was named to Marie Claire's list of 20 Women Changing the Ratio. She also served as a contributor to Fortune, MariaShriver.com, and Women & Co., Citi's financial lifestyle website.
Jenni came to Step Up in 2009 from within the nonprofit sector, having worked with The Alliance for Children's Rights and the ACLU of Southern California. She began her career in law and focused on social justice issues. Jenni holds a Juris Doctor from the University of Colorado School of Law and a BA from UC San Diego.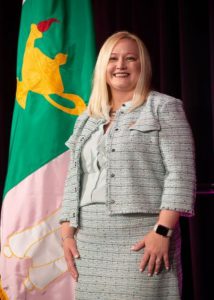 Christy Phillips-Brown is the Vice President of Communications for Retail Business Services, a world-class services company supporting great local brands and their strategies. Prior to her role in Retail Business Services, Christy served as the director of External Communications and Community Relations for Food Lion, one of the nation's largest grocers.  In this role, she was responsible for developing and implementing proactive media relations programs, creating community relations that inspire customer loyalty and protecting the company's reputation through effective issues management. In 2009, Phillips-Brown served as senior vice president and chief media strategist at Wachovia Corporation.  She joined Wachovia's communications department as a vice president in 1999, and oversaw strategic external and internal communications for various business units, as well as led crisis communications and reputation management efforts for the company. Prior to joining Wachovia, she held positions of increasing responsibility in the communications department at Duke Engineering & Services.
Christy's passion for Delta Zeta shows in her years of service as a volunteer. Currently, she serves as the National President for Delta Zeta. Prior to her role as National President, she has held multiple Delta Zeta volunteer roles including CCD for the Lambda Sigma and Kappa Phi Chapters, Regional Collegiate Coordinator for Region XIV, and Vice President of Collegians just to name a few.
Christy is an accredited member (APR) of the Public Relations Society of America (PRSA) and serves as Past President of PRSA Charlotte's Board of Directors and Charlotte chapter.  In 2013, she was named to The Charlotte Business Journal's 40 under 40 business leaders in the Charlotte community, and in 2006 was named by PR News as one of the top 15 professionals in the industry to watch.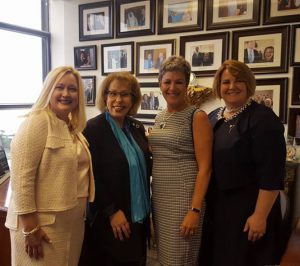 Sally ("Salwa") Shatila Kader is the co-founder and president of the International Federation for Peace & Sustainable Development (formerly USFMEP), a bipartisan, non-profit and non-governmental organization, which has seventeen chapters around the world including its headquarters in New York City.[1] Kader is a peace activist and currently leads IFPSD programs and events at the United Nations Headquarters in New York City and around the world. She has been recognized by world leaders and organizations for her contributions towards peace.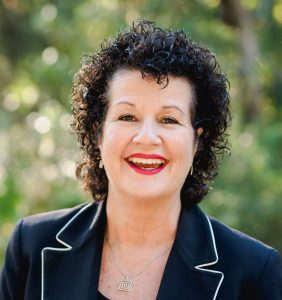 Ginny Carroll is passionate about empowerment, education and being a sorority woman.  Not only has Ginny had her own consulting business since 2001 which focuses on helping non-profit organizations build capacity but she also founded a charitable organization in 2010 – the Circle of Sisterhood Foundation – that works to provide opportunity through education to girls and women around the world.
The Circle of Sisterhood is focused on leveraging the influence of sorority women across North America to remove barriers to education and strongly believes that educating and empowering girls will shape current and future global, economic, and social prosperity.  The sorority community, as one of the most educated communities of women in the world, should be – and is – part of the solution to the global crisis in girls' education. Ginny currently serves the Circle of Sisterhood as the Executive Director.
Ginny is a sorority woman who truly believes in the value of the sorority experience and the power of the sorority community to make the world a better place for girls.