Generosity Around the Globe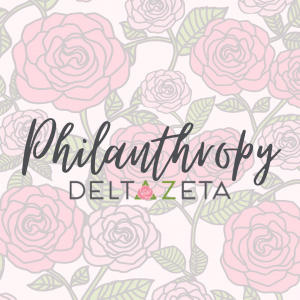 Delta Zeta members have always felt the need to give graciously and probably do more so in these challenging times. In the most recent episode of The Truly, Ally Tack, Director of Chapter Services invited Abbie Rees, Director of Community Relations and Philanthropy, to give more insight into how we can make a difference as Delta Zetas.
Delta Zeta is a global organization with members all over the world. Our partnerships and goals continue to flourish as we strive to finish our $5 million pledge to the Starkey Hearing Foundation. Abbie discusses that chapters can move forward with giving back through hosting virtual events or sharing their Heart for Hearing pages as a chapter or individually. There are also specific events occurring, such as Heart for Hearing Day coming up on Tuesday May 5 and Better Speech and Hearing Month in May. These are truly amazing moments where Delta Zeta members can participate in bringing awareness to our philanthropy. If members choose to fundraise, they are able to post templates on their social media stories for friends and family to see as well.
Abbie also shared beneficial information on how we are still able to help The Painted Turtle, Delta Zeta's National Service Project, while staying home. Since the camp has gone virtual for their spring and summer sessions, they are encouraging Delta Zetas and friends to send in videos for their campers. These videos can be of the camp dances or songs as well as encouragement videos. The link to this information is provided below. To pass the time while being at home members can also make tie blankets and send them to The Painted Turtle so that they have them ready to go for when camp opens again.
If you're wondering how to make a difference in your local community, the following ideas have come from Delta Zeta chapters. You can make face masks for healthcare workers, buy gift cards to give to those in need, write thank you cards or virtually volunteer to read stories and tutor younger students. No matter where we are in life, our shared value of generosity will continue to shine on as we all give graciously through volunteer and philanthropic opportunities.