January 2020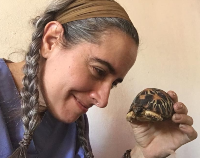 Lifelong commitment to Delta Zeta
When Lisa Eidlin McCarthy, Xi Alpha, University of Massachusetts, isn't working at the Bronx Zoo, she is busy volunteering for the NYC Women's March 2020, the Town of Southeast, NY Historic States Commission and other canine specific organizations. Read More.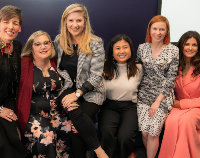 Delta Zetas learn how to promote their personal brand!
Nationals Park, home of the World Series Washington Nationals, changed colors from scarlet red, navy blue and white to pink and green on Saturday, November 9 for Truly Connected Washington, D.C. More than 200 Delta Zetas gathered for our fifth annual professional women's networking conference. Read More.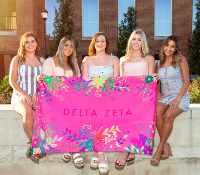 Founders Day Challenge – Thursday, October 22, 2020
You helped Delta Zeta raise more than $100,000 during our Founders Day Challenge in 2019 . . . save the date for October 22, 2020 as we kick off our Founders Day Challenge leading up to celebrating 118 years of Delta Zeta's sisterhood through 24 hours of giving to the Delta Zeta Foundation!
October 2019
Norma Minch Andrisek Leadership Conference ignites passion for leadership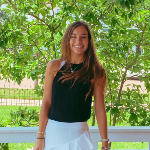 "Delta Zeta's shared values (Friendship, Curiosity, Generosity, Citizenship, Belonging and Empowerment) will help me guide my leadership skills by making me more understanding and assertive," said Megan Rojas (Sigma, Louisiana State University). "Friendship, belonging, curiosity and generosity taught me that leadership is about listening and understanding the situation before acting." Read More.
A Collegian's First Gift to the Delta Zeta Foundation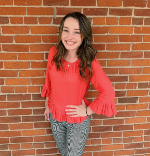 Meet first-time Delta Zeta Foundation donor, Emma Pearson, a 2019 Norma Minch Andrisek Leadership Conference attendee.
"I will forever be grateful for the women that gave back to Delta Zeta to help continue the beautiful tradition of the Norma Minch Andrisek Leadership Conference, and I really wanted to be part of ensuring that it would continue to happen for other sisters," Emma said. Read More.
Don't miss out!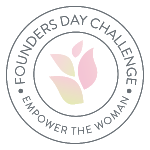 The countdown to the Founders Day Challenge is on! The Founders Day Challenge is October 24, 2019, and we need your help. Last year, you helped us raise more than $78,000 and reach more than 1,000 donors – let's do more this year!
An additional gift from you during the 24-hour giving event will ensure the lamp of Delta Zeta continues to burn brightly. Follow along and support on October 24 at http://dz.trulygiving.org and by using #TrulyGiving and #EmpowerTheWoman.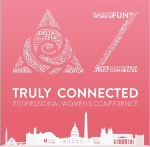 Truly Connected: Washington, D.C. – last day to register is October 18!
Join us in Washington, D.C. on November 9, 2019, at Nationals Park for a day of networking and professional development! Registration is open through October 18, 2019 to the first 200 registrants.
July 2019
116 years of Delta Zeta Preserved in One Place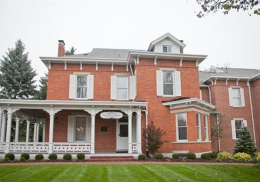 Visit the place where it all began! Whether you make a special trip to Oxford, Ohio to tour the Delta Zeta National Museum and Headquarters in person or virtually walk through the Museum from the comfort of your own home at dzmuseum.deltazeta.org, the experience is unforgettable and unique either way. Read More.
Young Alumna Inspires All to Give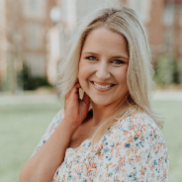 Meet 2019 graduate and Foundation Donor, Elizabeth Longmire (Beta Lambda, University of Tennessee/Knoxville). Elizabeth has seen firsthand how a gift of any size impacts the member experience.
"When I first began to see just how much the Delta Zeta Foundation played a role in the enrichment of the member experience, both locally and nationally, I knew I wanted to do my part by contributing," Elizabeth said. Read More.
Delta Zeta Needs You!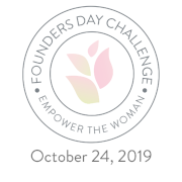 We are recruiting Delta Zeta sisters and friends to serve as 2019 Founders Day Challenge (formerly known as Day of Giving) Ambassadors! We need your passion, excitement and love for Delta Zeta on October 24, 2019 to help spread the word about the Founders Day Challenge (FDC) to help us reach our goal of raising $100,000 for Delta Zeta educational programs and scholarships. Ambassadors will receive awesome Delta Zeta swag and will receive training and resources leading up to the Founders Day Challenge. Visit http://dz.trulygiving.org for more information and to sign up!
May 2019
2019 Presidents Academy prepares Delta Zeta leaders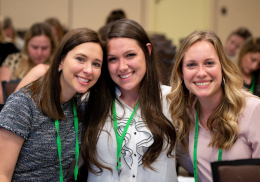 More than 300 collegiate chapter leaders left Presidents Academy this past February feeling empowered to tackle their roles with what they learned. Find out how friendship, curiosity, generosity, empowerment, citizenship and belonging tie us all together and what our Presidents and CCDs will do with that knowledge. Read More.
One Alumna's Giving is inspired by the Creed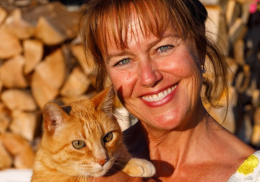 "To crusade for justice, To seek the truth and Defend it always" is Lisa Rullman Craighead's (Xi Beta – Eastern Kentucky University) favorite line of the Creed. She may have joined Delta Zeta as part of the charter group at Xi Beta in the early 1990s, but Lisa has now returned as a donor to the Foundation with a gift on Delta Zeta's first ever Day of Giving in March 2018. Read More.
Delta Zetas connect and make a Global Impact in NYC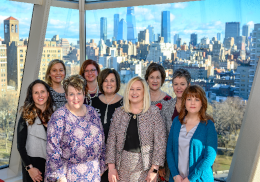 Keeping true to our promise to empower women, Delta Zeta co-sponsored a program at the United Nations in New York City where sorority women were poised to have conversations with global leaders addressing the very real, and sometimes dangerous, issues facing women in communities around the globe. Learn more. Read More.
Delta Zeta LAMP archives created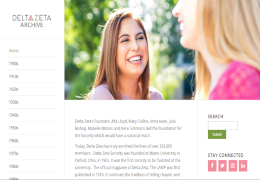 Have you ever been looking for a bit more history on your chapter? Or, remember an article that caught your eye in a past issue of The LAMP? Find out how you can read the LAMP archives online! Read More.