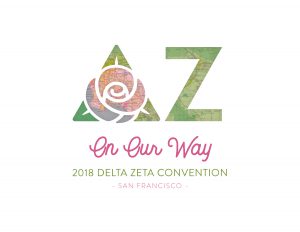 Delta Zeta's 2018 National Convention will be July 3-7 in San Francisco, California at the Hyatt Regency, San Francisco Airport.
Here you will find helpful information for preparing and planning for your time in California. If you have additional questions, please feel free to email us at DZConvention@deltazeta.org.
The National Council encourages you to attend this special event at which Delta Zetas, from all over the United States, Canada and the world, make new friends, reconnect with others and strengthen the bonds of sisterhood.