Sandrine Akindo
Omicron Pi - Frostburg State University
Human Resource Project Manager, Pepsi Co Inc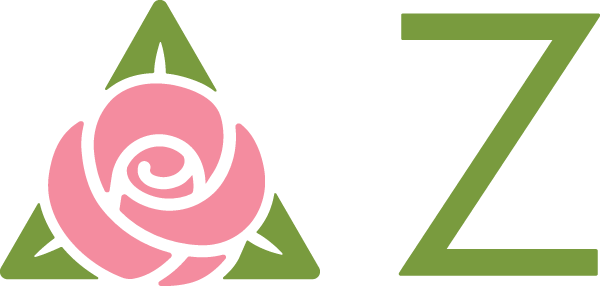 Which of the Delta Zeta shared values resonates with you the most?
Empowerment
How did you discover your passion for what you do, and what opportunities have helped shape your career?
In the Spring of 2015, I was fortunate to be part of my university's President Leadership Circle Class. This was a group made up of 12 top leaders from various organizations across the university. Responsibilities included mentoring and developing new leaders on campus, shadowing our University President during some board meetings, along with having fireside chats with them and, most importantly, an experiential learning opportunity that allowed us to give back to the university and our community.
The experiential opportunity, that I had the honor of doing, was a two-week service trip to Uganda. During this trip, my peers and I spent two weeks, in some of the rural villages in Uganda, teaching students and families how to purify their drinking water and building toilets for local families and communities in an effort to promote healthier and longer lives. What really touched my heart was being in charge of building the self-confidence of the younger girls who would normally drop out of school due to being made fun of by boys because they were menstruating. In conversations with these young women, they all had aspirations to finish high school and attend university, become doctors and business women. But those dreams will fall short the minute they started menstruating and did not have access to proper sanitary resources; their only choice to avoid ridicule was to drop their education and giving up on their dreams. This was a very eye-opening experience of how much sometimes in life, we truly do take the small things for granted. I left Uganda with a part of me completely changed and longing to continue empowering not only in Uganda, but everywhere else I find myself and in everything I do. To look for ways to lift up and support the woman standing next to me and be humble enough to accept such graces when rendered upon myself. I find ways to continue to do this by mentoring new female colleagues at work and through organizations I volunteer with (DZ being one of them).
Who has been an invaluable mentor for your professional career? What did you learn from them?
Merary Simeon, VP of Diversity and Engagement at PepsiCo. I first met Merary as an intern at PepsiCo. And ever since joining the organization full-time, she has been someone I have looked up to. She has taught me how to embrace my full self, peel back the noise, and be courageous in my pursuit for what makes me whole.
How do you make sure you stay connected with your professional network?
I stay connected by setting up reoccurring 1:1s on a cadence appropriate for the audience and provide a reason for them to show up (interest in their work, what value I bring, etc.). I also keep up with them on LinkedIn to stay connected and up to date.
How have friendships helped you professionally? Is there a friend (or Delta Zeta sister) that has been behind you every step of the way on your career journey?
Having honest friends goes a long way. I am fortunate to have biological and sorority sisters who will not hesitate to highlight, for me, a teachable moment as much as they are always behind and beside me with every step I take, cheering me on! Ginny Linenberger is my sister I met at an alum chapter in California! Ginny has watched my career grow since I started working at PepsiCo full time in 2017. She is very selfless and always ready to encourage and cheer on her sisters and give back! Ginny is a part of my Wolf pack because she sees my light even when I think it is dimmed and continues to push me towards it.
What is your favorite thing to do outside of work?
Running, hiking and traveling