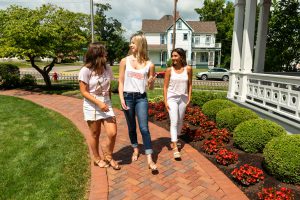 The Delta Zeta Foundation is excited to celebrate our seniors by dedicating a brick walkway at the National Museum and Headquarters in honor of Class of 2020. The bricks in this walkway will be engraved to represent the senior class from each of our 170 active collegiate chapters. All donors giving $250 or more will be recognized in a commemorative display near the walkway.
Click here to support our sisters today!
For more information, please contact the Delta Zeta Foundation at [email protected].