Given the right development opportunities, each of us can become an effective leader and help others accomplish great things.

Developing Our Leadership Potential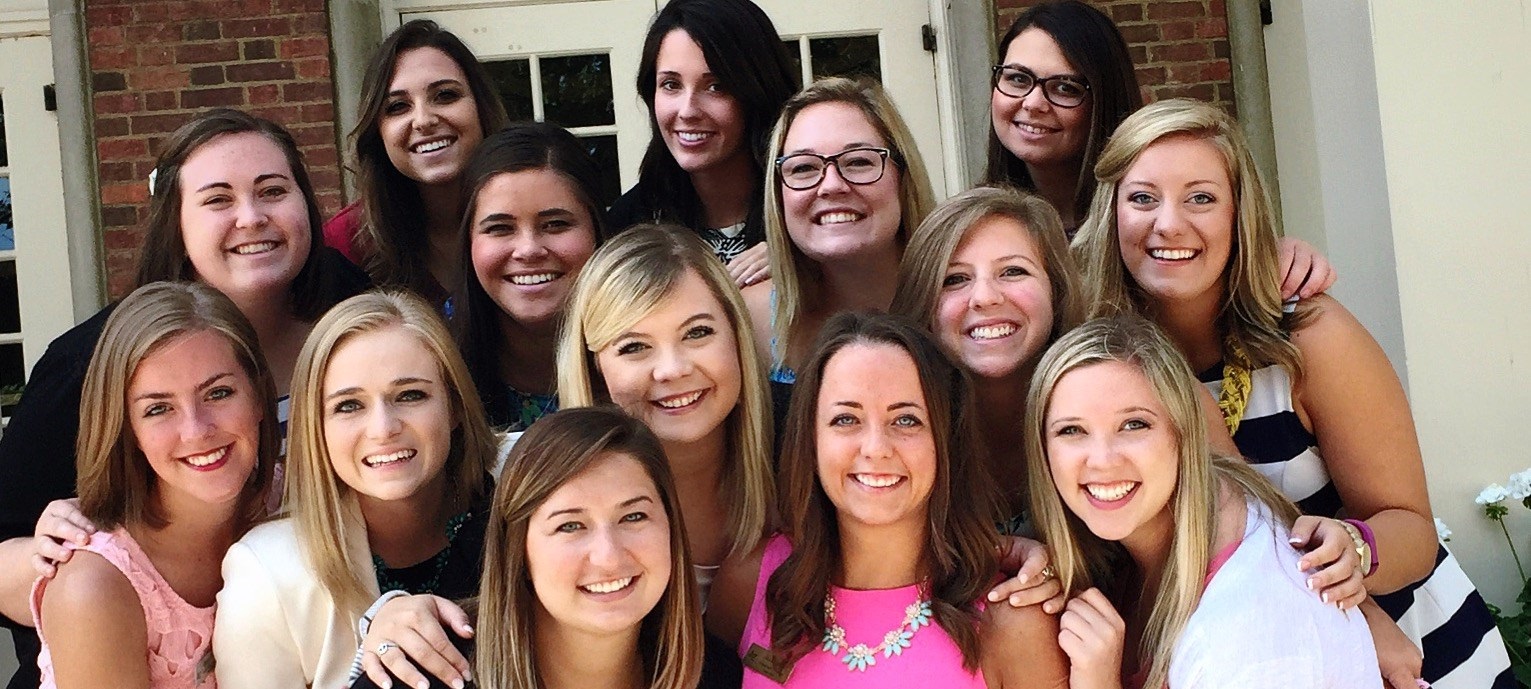 Delta Zeta knows a woman's potential to lead and serve. Our chapter leadership model provides many women with their first real opportunity to work alongside or to lead a group of others toward a goal. While chapter advisors provide mentoring, our collegiate women are truly empowered to try their ideas, bring others along and learn how to get things done.
Whether or not she holds an executive role in her collegiate chapter, each member is working toward the chapter's success.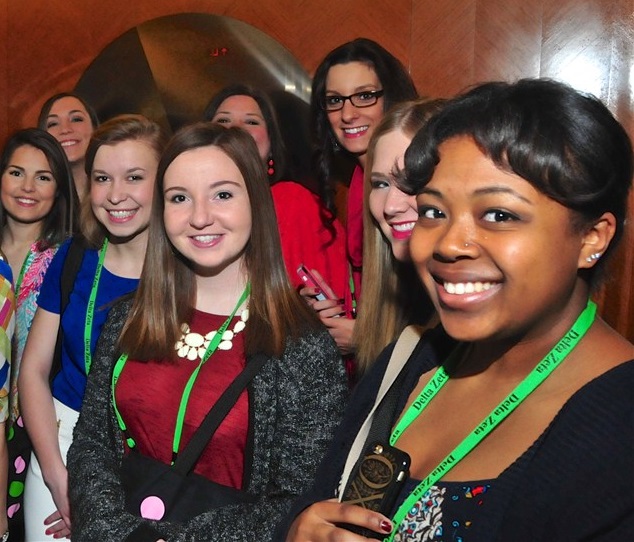 Collegiate Officer Training
There are several leadership roles in each of our 170 chapters, and each member is part of an important committee working toward the success of her chapter. It's a chapter leadership and volunteer model that has proven transferable to life after college.
Alumnae Volunteers Lead & Serve
The highest reward for alumnae membership is not what you get from it, but what you become by it.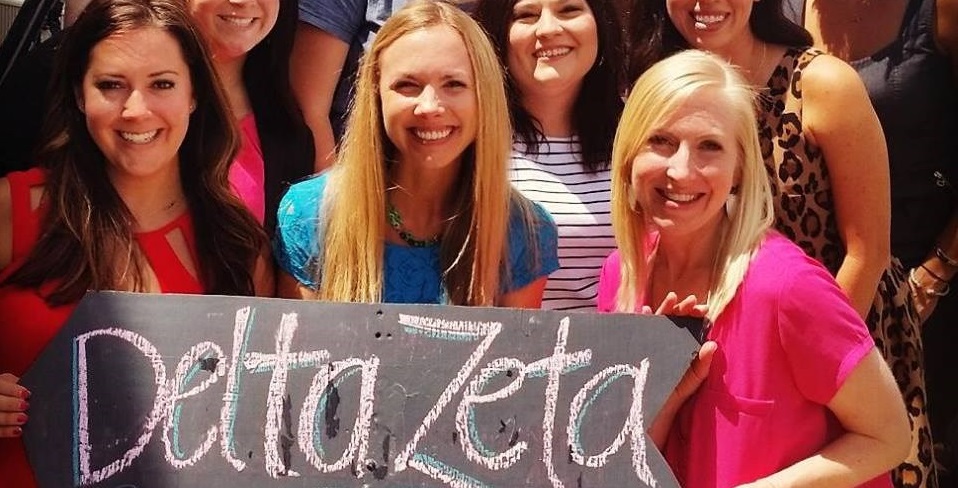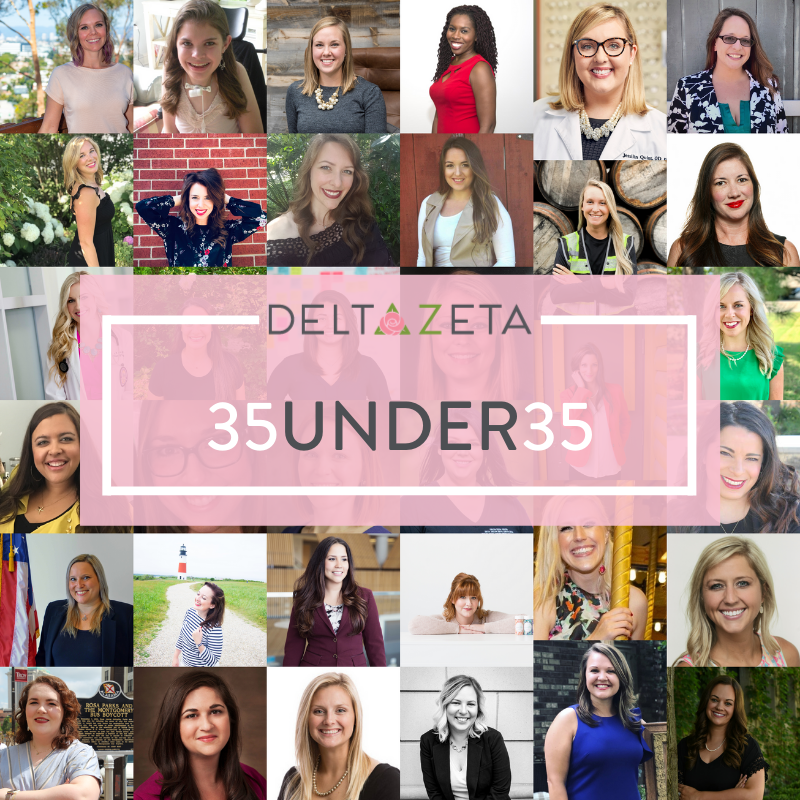 35 Under 35

Highlighting outstanding members who have achieved success by making a significant impact in their industry before the age of 35.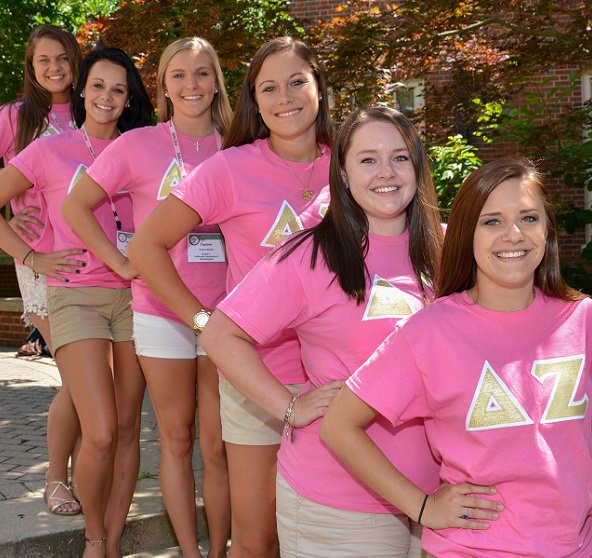 Norma Minch Andrisek Leadership Conference
Over 500 members attend the Norma Minch Andrisek Leadership Conference bi-annually which presents topics relevant to the challenges that collegians face on today's campuses.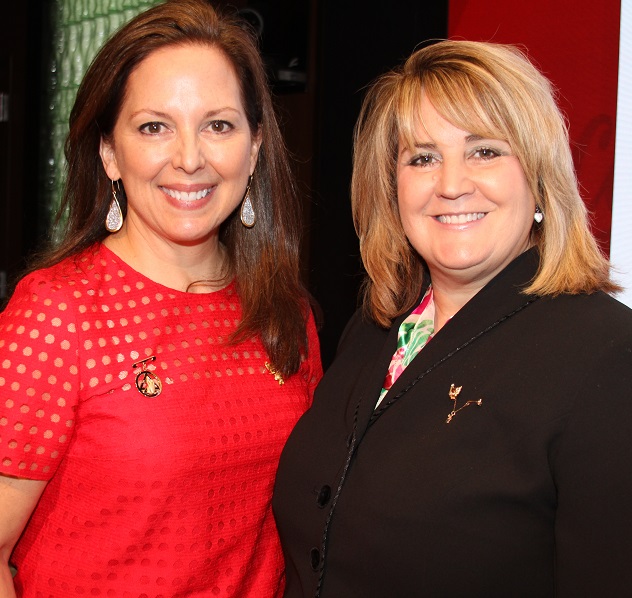 Women of Achievement
A woman of achievement will likely identify a number of variables that led to her success. We honor some of the more prominent women we know who point to the Delta Zeta experience as a key factor in their development.
Awards
The Grace Mason Lundy, Florence Hood Miner, and Woman of the Year Awards are three of Delta Zeta's most prestigious awards given in recognition of outstanding women.