Donor Profile – Nancy Russell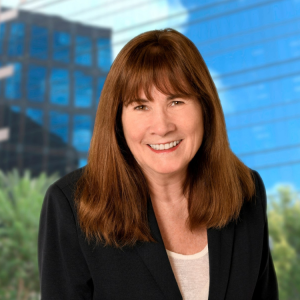 When Nancy Russell (Iota Upsilon, California State/Fullerton) graduated, she didn't even know what an alumnae chapter was. It wasn't until one of her closest friends became president of the Orange County Alumnae Chapter that she began attending monthly meetings.
One of Nancy's first gifts to the Delta Zeta Foundation was purchasing a rose for the Rose Garden, in honor of Sandy Shaddix Bartlett (Iota Upsilon, California State/Fullerton) who "brought her back into the fold." That gift turned into a lifetime of giving graciously and ultimately joining the Oxford Society, Delta Zeta's planned giving society.
"The experience was smooth, and there was no pressure," Nancy said about joining the Oxford Society. "The timing was on my terms to listen, understand, review with others and decide."
Joining a local alumnae chapter began Nancy's volunteering with Delta Zeta. She served as a scholarship reviewer for several years and served as the Orange County Alumnae Chapter President from 2004–2008. Nancy joined the Delta Zeta Foundation Board in 2008 – serving as Secretary-Treasurer for four years and retiring from the board in 2020. She now continues her involvement as Chair of the Elizabeth Coulter Stephenson grants committee. She has also enjoyed a long and successful career in the banking industry, currently serving as Senior Vice President & Senior Business Development Officer at EH Private Bank.
Nancy believes in the power of Delta Zeta.
"As a community of Delta Zetas, we can assist one another in having an abundance of inner strength; both individually and as a group . . . our sisterhood gives us added strength."
Did you know? The Delta Zeta Foundation just launched a new planned giving website! Click here to learn more about the Oxford Society and ways to help inspire others sisters like Nancy does.