2022 - Summer Newsletter
August 2022
Walking where our Founders Walk – Norma Minch Andrisek Leadership Conference 2022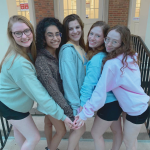 NMALC impacts members' Delta Zeta experiences and encourages curiosity and belonging!
On July 14–17, more than 300 Delta Zetas gathered at Miami University (OH) for Delta Zeta's first in-person leadership conference in over two years. Named for Past National President and Order of the Laurel recipient Norma Minch Andrisek, Gamma Alpha, Baldwin-Wallace (OH), this leadership experience was the first of its kind in the fraternal world beginning in 1980 as a regional leadership conference. READ MORE.
Donor Profile – Nancy Russell, Delta Zeta Foundation Trustee 2008-2020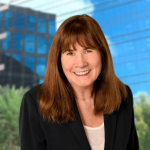 Our sisterhood gives us strength.
When Nancy Russell (Iota Upsilon, California State/Fullerton) graduated, she didn't even know what an alumnae chapter was. It wasn't until one of her closest friends became president of the Orange County Alumnae Chapter that she began attending monthly meetings.
One of Nancy's first gifts to the Delta Zeta Foundation was purchasing a rose for the Rose Garden, in honor of Sandy Shaddix Bartlett (Iota Upsilon, California State/Fullerton) who "brought her back into the fold." That gift turned into a lifetime of giving graciously and ultimately joining the Oxford Society, Delta Zeta's planned giving society. READ MORE.
Delta Zeta Foundation has first $1 million year!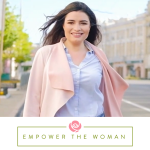 Through your generous support, Delta Zeta raised more than one million dollars in 2021–2022. This is the first time in the Delta Zeta Foundation's history that this milestone has occurred in a single fiscal year.
For the upcoming academic year, the Delta Zeta Foundation awarded more than $400,000 in scholarships and continues to provide leadership development programming, professional networking opportunities and important mental health resources to all of our members through a grant to the sorority. READ MORE.