Donor Profile: Jenny Bogen Morrison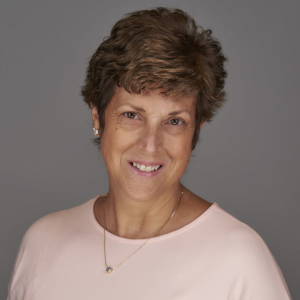 Jennifer Bogen Morrison (Theta – The Ohio State University) has fond memories of her Delta Zeta experience and has understood the impact of the Delta Zeta Foundation since her time as an undergraduate. Although, she and her husband, Vernon, have slightly different stories on her favorite Delta Zeta memory.
"My husband would say it was meeting him at a football game," Jenny shared. "And while we did start dating after a fraternity rush party, my own favorite memory is riding in the Homecoming parade as a member of the planning committee."
While their Delta Zeta memories may slightly differ, Delta Zeta made an impact on their lives, especially Jenny. As a recipient of a Delta Zeta scholarship, both as an undergraduate and graduate student, and as a recipient of an Elizabeth Coulter Stephenson grant, Jenny vowed to pay it forward as soon as she could.
This year, Jenny decided to empower other Delta Zetas through a scholarship in her and her husband's name – inspired by her own experience, as well as by her time as a Trustee on the Delta Zeta Foundation and her work with the Scholarship Committee.
"I saw a need for a scholarship targeting business majors," Jenny said. "There are many of our sisters who face financial choices every day, and so I am passionate about Delta Zeta scholarships as I am an example of their positive impact."
Jenny believes that women can do great things if just given the opportunity, which means access to education and preparation, and positioning themselves for success.
"I believe in Delta Zeta and the Foundation," Jenny said. "They both are means through which women can be given access to not only extending their education but also simultaneously giving women opportunities to grow and thrive in leadership positions of all sorts.
Jenny graduated from The Ohio State University with a bachelor's degree in Finance and International Business and a master's degree in Business Administration. She has served for more than 20 years as Vice President, Senior Risk Manager for a corporate credit union. She is also involved in compliance and is certified in anti-money laundering (AML) compliance.
Jenny is a mom, involved in her church and has donated more than 10.5 gallons of blood to the American Red Cross. She is also a proud member of the Oxford Society and a recipient of the Achoth Award. Jenny and her husband, a Phi Gamma Delta, reside in Columbus, OH.