Young Alumna Inspires All to Give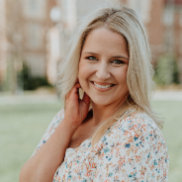 Elizabeth Longmire (Beta Lambda, University of Tennessee/Knoxville) gave her first gift in 2016 to the Delta Zeta Foundation when she was a student.
"When I first began to see just how much the Delta Zeta Foundation played a role in the enrichment of the member experience, both locally and nationally, I knew I wanted to do my part by contributing," Elizabeth said.
Elizabeth said her collegiate experience was transformed by member experiences supported by the Foundation – educational workshops, attending the Norma Minch Andrisek Leadership Conference and using Clutch, our member safety app. Elizabeth also served the Foundation as a member of the 2018-2019 1902 Loyalty Advisory Committee and as the 2019 Phonathon Chair. Her additional Delta Zeta and campus involvement included serving as Fall Philanthropy Chairman, Vice President of Philanthropy, 2018 Panhellenic President and as a lobbyist for Delta Zeta on the Fraternal Relations Government Coalition.
As a member of the 1902 Loyalty Society Advisory Committee, Elizabeth encouraged Delta Zetas across the nation to support the Foundation during their collegiate years. She gave them personal examples of what giving to the Foundation means to collegians, their chapter and the entire organization.
"I encouraged them to reflect upon their experiences that have been defining in their member experience and how they were made possible," Elizabeth said. "Those experiences of bonding, leadership development and adventures with your sisters are supported by the Foundation."
Beginning in Fall 2019, Elizabeth will pursue a Master of Education in Higher Education and Student Affairs from the University of South Carolina.