2019 - Summer Newsletter
July 2019
116 years of Delta Zeta Preserved in One Place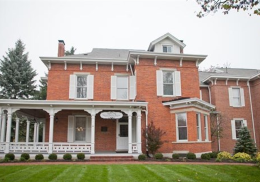 Visit the place where it all began! Whether you make a special trip to Oxford, Ohio to tour the Delta Zeta National Museum and Headquarters in person or virtually walk through the Museum from the comfort of your own home at dzmuseum.deltazeta.org, the experience is unforgettable and unique either way. READ MORE.
Young Alumna Inspires All to Give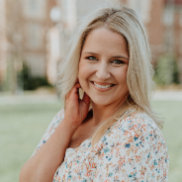 Meet 2019 graduate and Foundation Donor, Elizabeth Longmire (Beta Lambda, University of Tennessee/Knoxville). Elizabeth has seen firsthand how a gift of any size impacts the member experience.
"When I first began to see just how much the Delta Zeta Foundation played a role in the enrichment of the member experience, both locally and nationally, I knew I wanted to do my part by contributing," Elizabeth said. READ MORE.
Delta Zeta Needs You!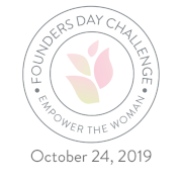 We are recruiting Delta Zeta sisters and friends to serve as 2019 Founders Day Challenge (formerly known as Day of Giving) Ambassadors! We need your passion, excitement and love for Delta Zeta on October 24, 2019 to help spread the word about the Founders Day Challenge (FDC) to help us reach our goal of raising $100,000 for Delta Zeta educational programs and scholarships. Ambassadors will receive awesome Delta Zeta swag and will receive training and resources leading up to the Founders Day Challenge. Visit HTTP://DZ.TRULYGIVING.ORG for more information and to sign up!