2019 - Fall Newsletter
October 2019
Norma Minch Andrisek Leadership Conference ignites passion for leadership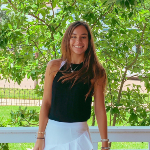 "Delta Zeta's shared values (Friendship, Curiosity, Generosity, Citizenship, Belonging and Empowerment) will help me guide my leadership skills by making me more understanding and assertive," said Megan Rojas (Sigma, Louisiana State University). "Friendship, belonging, curiosity and generosity taught me that leadership is about listening and understanding the situation before acting." READ MORE.
A Collegian's First Gift to the Delta Zeta Foundation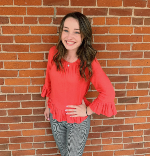 Meet first-time Delta Zeta Foundation donor, Emma Pearson, a 2019 Norma Minch Andrisek Leadership Conference attendee.
"I will forever be grateful for the women that gave back to Delta Zeta to help continue the beautiful tradition of the Norma Minch Andrisek Leadership Conference, and I really wanted to be part of ensuring that it would continue to happen for other sisters," Emma said. READ MORE.
Don't miss out!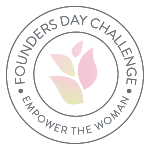 The countdown to the Founders Day Challenge is on! The FOUNDERS DAY CHALLENGE is October 24, 2019, and we need your help. Last year, you helped us raise more than $78,000 and reach more than 1,000 donors – let's do more this year!
An additional gift from you during the 24-hour giving event will ensure the lamp of Delta Zeta continues to burn brightly. Follow along and support on October 24 at HTTP://DZ.TRULYGIVING.ORG and by using #TrulyGiving and #EmpowerTheWoman.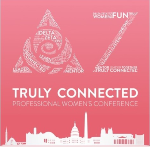 Truly Connected: Washington, D.C. – last day to register is October 18!
Join us in Washington, D.C. on November 9, 2019, at Nationals Park for a day of networking and professional development! REGISTRATION is open through October 18, 2019 to the first 200 registrants.