Donor Profile – Margaret Purcell: Any gift, no matter how small or large, is the best gift.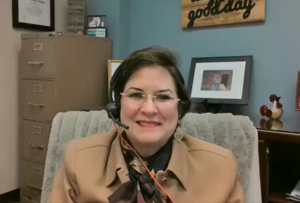 Margaret A. Purcell, Alpha Gamma, University of Alabama, grew up surrounded by empowered women and believes in passing that empowerment on. Her mother and grandmother influenced her very early on.
"My grandmother said 'make a difference where your shadow falls, and you will change your world,'" Margaret said. "I may not be able to change the world . . . but I certainly can be a good person and try to be kind to others in my circle. And one of my most important circles is Delta Zeta."
Margaret, Foundation Vice President, also influences her Delta Zeta circle through the establishment of the Margaret A. Purcell Scholarship that seeks to recognize collegians who have chosen to: change their mindset, change their behaviors and change their academic performance for the better.
Margaret's first gift to the Delta Zeta Foundation was during Convention in July of 1983. Once she gave that first gift, she kept on giving.
"I encourage people to examine their personal motivations," Margaret said. "If they want to be a regular donor, they will be a regular donor. Where there is a will, there is a way . . . do what you can when you can as frequently as you can."
Margaret received a Bachelor of Science degree with a major in communication arts and a minor in English. She has a Doctor of Philosophy degree in public policy and administration and her career spans the non-profit, higher education and corporate sectors. She currently serves as the Director of Grants at Shelton State Community College in Tuscaloosa, Alabama.
"There is a place for everyone in the Foundation whether it's as a volunteer or donor," Margaret said. "Any gift, no matter how small or large, is the best gift."
Your generous support inspires donors like Margaret. To hear more of her Donor Profile interview and more about Margaret, please watch the video below.