Introducing the Delta Zeta Foundation 2023 Development and Engagement Interns
Since 2019, the Delta Zeta Foundation has hosted Development and Engagement undergraduate and graduate interns to help connect sisters and share their passion for Delta Zeta and the work of the Foundation. The internship helps interns gain meaningful skills in fundraising, relationship management, consultative sales, events and marketing. It also provides an inside look into the operations of a non-profit organization. For 2023, the Foundation has four interns on the team.
Sydney Benson, Pi Xi, University of Central Florida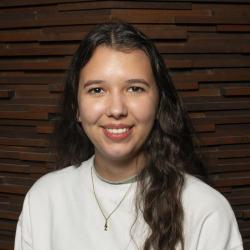 Sydney is a public administration major with a minor in urban and regional planning and hospitality. Sydney wants to one day work for Disney as a master planner for the theme parks.
"I applied to be a Foundation intern to help spread my love for our sisterhood by learning about our Foundation and sharing what I learn with our sisters," Sydney said.
Through this internship, she is most looking forward to meeting sisters from around the country and hearing how Delta Zeta impacts their lives.
Sydney chooses to give graciously though the 1902 Loyalty Society to support her community and to help sisters achieve their goals through scholarship and educational programming.
Emily Boden, Alpha Sigma, Florida State University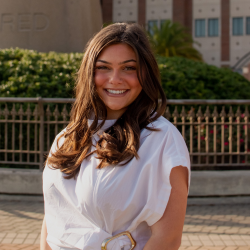 This is the second year Emily is joining the National Intern team. In 2022 Emily served as a Delta Zeta Global Marketing & Philanthropy Intern.
Emily is a senior Information, Communication and Technology major with minors in Spanish, mathematics and general business. One day Emily hopes to work at a university as a Vice President.
When asked why Emily wanted to be a Foundation intern, she said, "I have a love for non-profit work and want to give back to Delta Zeta! I have been lucky enough to benefit from what the foundation provides, and I hope to have a hand in keeping the foundation strong for Delta Zeta generations to come."
As a collegiate member, Emily gives to the 1902 Loyalty Society to help provide scholarships and programs for Delta Zeta members to flourish.
Kathryn Duncan, Zeta Psi, Stephen F. Austin State University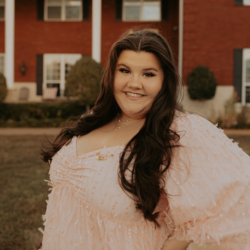 Kathryn has a Bachelor of Business Administration degree with a focus in Management and is currently pursuing her Masters of Business Administration at her alma mater.
Kathryn hopes to one day work for a non-profit organization as a Director of Development or Event Coordinator.
"I am lucky enough to serve as a Development and Engagement intern for a second year," Kathryn said. "During my first year, I absolutely fell in love with Delta Zeta more than I imagined possible. The work that the Foundation does is life changing."
Kathryn is most looking forward to connecting with the incredible individuals that make Delta Zeta what it is and growing as a leader by teaching others about what the Delta Zeta Foundation does.
Kathryn joined the 1902 Loyalty Society all four years of her collegiate career because she loves the mission of sisters helping sisters by providing scholarships and programs for members. Kathryn wants to give back to the organization that has given her so much.
Meghan Pierce, Pi Chi, Western Kentucky University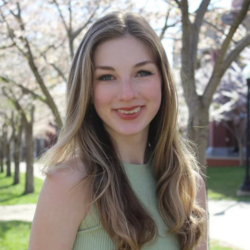 Meghan is a double major in international affairs and Arabic. Her dream job is to work for the State Department in either the Bureau of Near Eastern Affairs or in the Office of Global Women's Issues.
Meghan applied to be a Foundation intern to better connect with Delta Zeta as an organization who empowers women. Meghan chooses to give graciously to the 1902 Loyalty Society because she believes in investing in the future of Delta Zeta.
"My $19.02 might be going to fund a scholarship or program for a future legislator, doctor or even a future Delta Zeta National President," said Meghan.
When reflecting on her time in Delta Zeta, Meghan said her favorite Delta Zeta memory was attending Presidents Academy in Dallas this January.
"I got to meet so many inspiring young women as they prepared to lead their chapters into a successful 2023," she said.