Representation Matters: Alumna is first person of color on University Board of Governors
February 23, 2023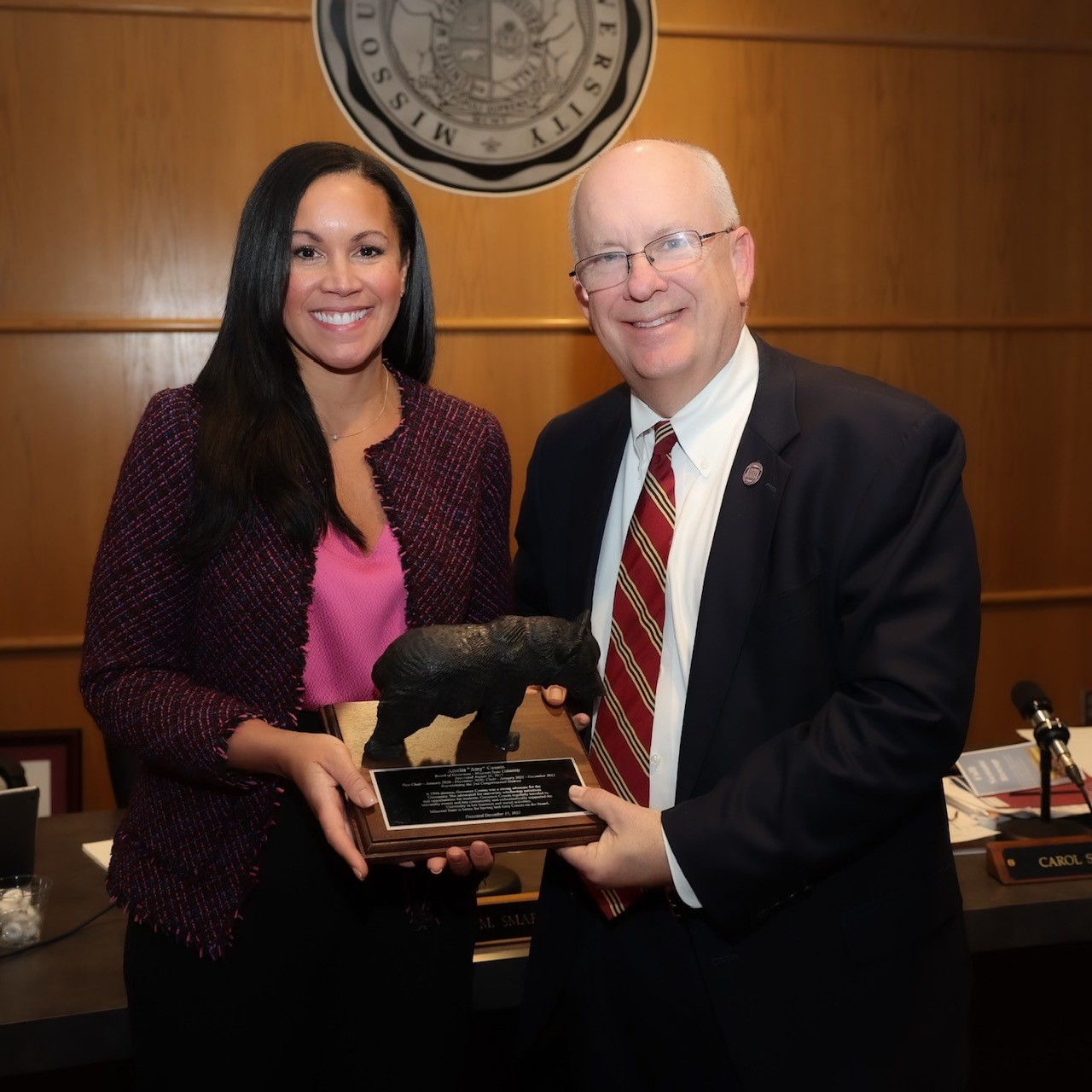 Written by: Abby Hanlon, Delta Upsilon-Marshall (WV), Communications Intern
Amelia (Amy) Bailey Counts, would have never imagined while she was a collegiate member at the Epsilon Nu Chapter at Missouri State University that she would eventually be the first woman of color Board Chair on the University's Board of Governors. Amy joined the chapter when it was reestablished in 1990 and began a long tradition of giving back to the campus and community which shaped her future. Amy was first appointed to the Board in 2017 by the Governor of Missouri. Though her term as Board Chair ended last month, she will fill in until her replacement is appointed. She has applied to be re-appointed and is hoping to extend the journey.
"It is truly an honor to have been the first woman of color Board Chair at my alma mater. I can honestly say I didn't know I was the first until another board member raised the question and had the university verify," said Amy. "My passion for the University and the public affairs mission is unwavering. And to be a part of history, makes the experience even more surreal. I hope the state continues to embrace diversity for all board appointments."
Now, she reflects on how her experience in Delta Zeta prepared her for these roles. As a first-generation college student, Amy did not really know about Greek life and what the process was like to join a chapter. She went through recruitment because her close friends from high school had signed up. "The experience was a whirlwind as there was over 750 women vying for six sororities. Everyone at Delta Zeta was welcoming and gave off such positive energy," Amy recalls.
"As the first group of new members as the chapter was reestablished, we were able to start our own set of traditions. It's amazing to see that some are still in place today, such as the Big Man on Campus annual fundraiser," said Amy.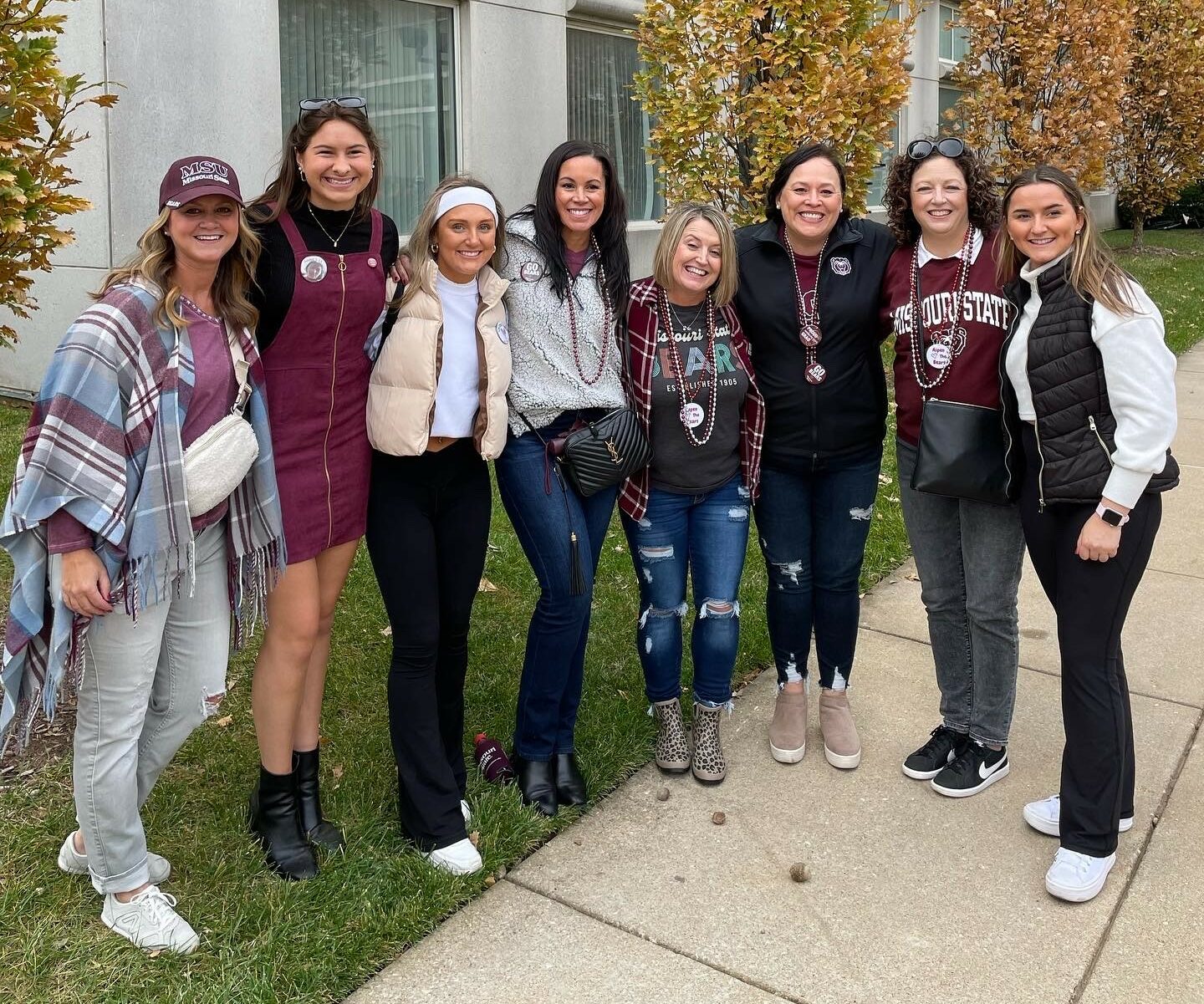 Amy was empowered through her Delta Zeta experience having established many of the chapter's "firsts." She served as the first, for her chapter, Vice-Chair of Panhellenic, the first Delta Zeta Panhellenic Sister of the Year and the first woman of color in all these positions, including serving as her chapter's president in 1994. "Being involved with the chapter and working with other sororities provided a lot of experience and learning opportunities that helped shaped me after college and why I'm still involved today," said Amy. She is the current Alumnae Relations Advisor for the chapter.
Some of her favorite chapter memories are from weekly dinners with chapter sister Tricia Estrada, watching videos on MTV, or when her chapter first hosted State Day in 1992 where they had 1990 Miss America Debbye Turner as a guest speaker. "I was honored to spend one on one time to discuss her experiences as she was the first Miss Missouri to win the Miss America title and who is also a woman of color," said Amy.
Today, Amy speaks about how she stays in touch with her sisters around the country and how they have shown up to support her. She had sisters that joined her for Missouri State University's big event concluding a fundraising campaign and others who had donated to the campaign. "Some of the best texts and calls I do get are when one of my sisters' children, or niece or nephew, is graduating, and they want to make sure that I'm there to give them their diploma on graduation day," she shared.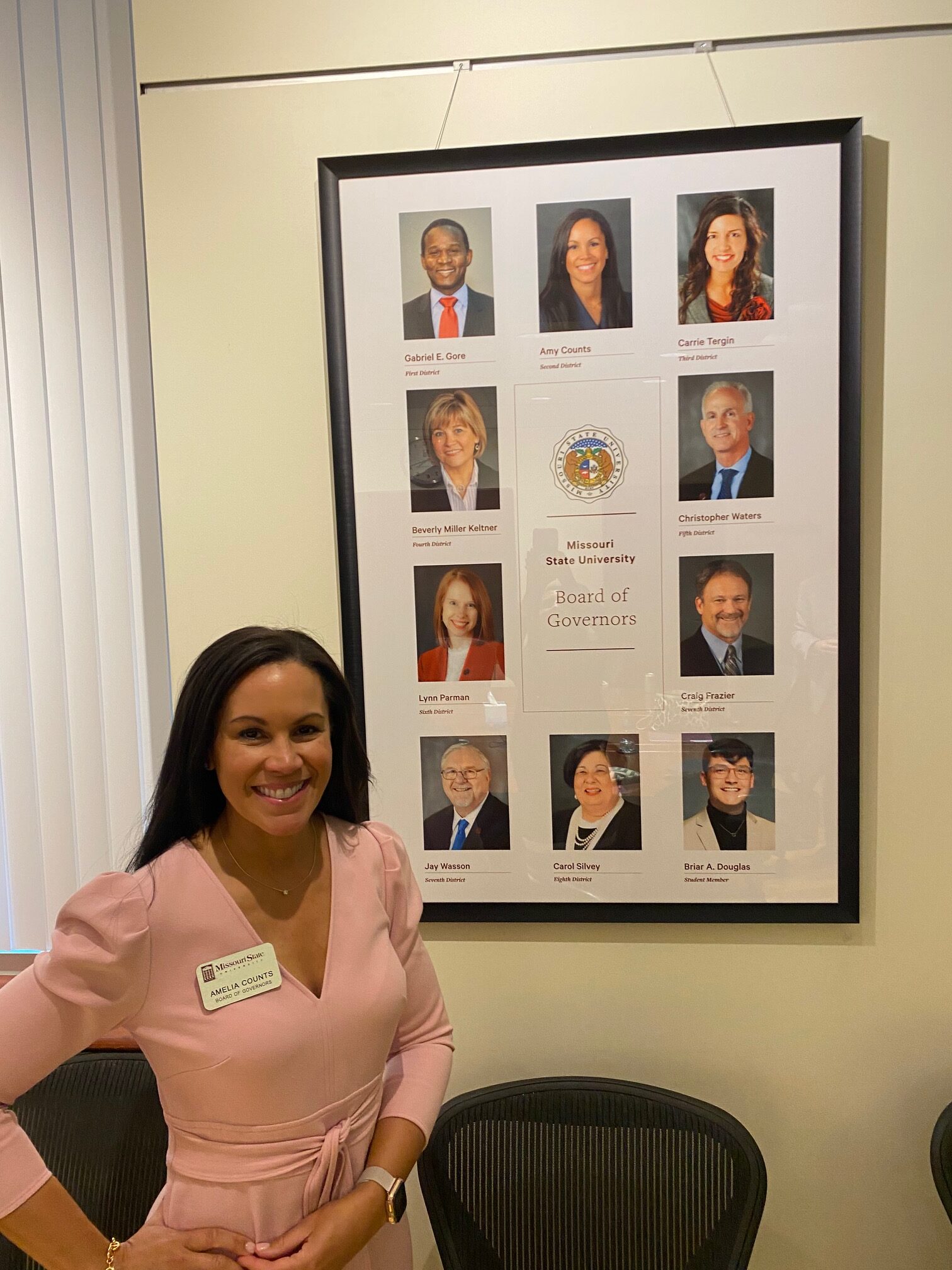 Next in her volunteering journey, Amy has been selected as a co-chair for the Women in Philanthropy Council and will continue serving on the board for St. Louis Artworks as she has been for over the last thirteen years. St. Louis Artworks is an organization that provides St. Louis youth with art education, essential job skills training and paid apprentices for exposure and career opportunities in the arts.
Her drive to volunteer and help those around her led her to establish a scholarship at Missouri State in her name and setting up an estate planning gift that will put money towards an endowed fellowship in the College of Natural and Applied Sciences at MSU. "My focus as an alumna has shifted towards making college more accessible to those that are first-generation and those that are in need of financial assistance.  As Board Chair, my mission was to expand and revamp student scholarships," said Amy. "I would also like to set something up with the Epsilon Nu Chapter to help sisters in either leadership training skills or to help with academic completion."
From serving on the MSU Board of Governors to the St. Louis Artworks, Amy's motivation to help others and lend her skills to causes she is passionate about is exemplary of Delta Zeta's values, from her curiosity and continuous learning to her genoristy to give back to her community. Wherever Amy's volunteer journey takes her next, we are sure she will continue to empower others.