The Strongest Sister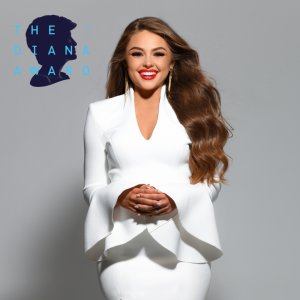 Emmabella Rudd, Alpha Sigma – Florida State was one of 400 individuals from around the world to receive a Diana Award! This award, established in memory of the late Princess of Wales, is the most prestigious accolade a young person can achieve for social action or humanitarian efforts.
At age five, she was diagnosed with Type I diabetes, but that has never limited her. Emmabella's passion for advocacy began at a young age when, about a year after her diagnosis, her family began an organization known at Emmabella's Believers, which raises awareness and funds for Juvenile Diabetes Research. Over the past ten years, they have raised over $350,000 for the cause.
At 11 years old, Emabella was advocating to her state legislators for a change in insulin policy. Now at 19, she has become an active advocate for T1International and JDRF International, whose missions are to lower insulin prices for all. She is the Florida State Lead advocate for FLInsulin2All. Majoring in Public Health and International Affairs, Emmabella is set to change the world and she's already changing her campus community. As a freshman at Florida State Emmabella was a Student Senator for SGA on campus, now as a sophomore, she was recently elected as the University's Director for the FSU Office of Governmental Affairs.
Read more about how Emmabella sets out to stand as the woman who can and continues to make a strong impact within Delta Zeta on the Truly Blog!