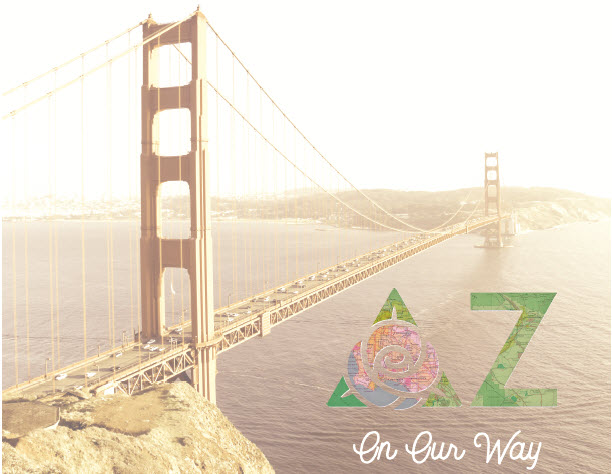 Delta Zeta Convention Attendees Raise Awareness About Hearing Loss
This week, Delta Zeta members of all ages will be converging on the wonderful city of San Francisco for our 53rd National Convention. This is a special event at which Delta Zetas, from all over the United States, Canada and the world, make new friends, reconnect with others and strengthen the bonds of sisterhood.
On Thursday, July 5th, from noon to 4 p.m. our Convention body of more than 550 attendees will be participating in a Day of Awareness at Fisherman's Wharf in support of our national philanthropy, speech and hearing. According to the World Health Organization, there are 466 million people in the world with hearing loss. We want them to know that they are not alone. Our members will spend time at Fisherman's Wharf dressed in facts about hearing loss and prepared to speak to anyone who would like more information.
Delta Zeta Sorority is a premier global network of inspired women who share a vision to truly change the world through leadership, service and philanthropy. Founded on Miami University's campus in Oxford, Ohio in 1902, the Sorority has more than 266,000 alumnae and collegiate members in the United States and Canada. The Delta Zeta Foundation, a non-profit organization, makes possible gifts and support for scholarships, leadership, philanthropy and education. Learn more about our mission at deltazeta.org. For more information about the Delta Zeta Foundation, visit deltazeta.org/give-graciously.
For further information, please contact Cindy Menges, Executive Director, at Press@deltazeta.org.