Delta Zeta Announces Communications Coordinator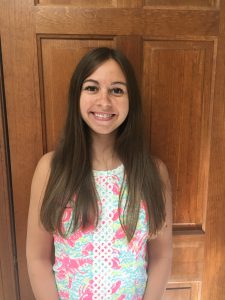 (Oxford, Ohio) Delta Zeta National Headquarters continues to support and work in partnership with our volunteer leaders to reach our organizational goals of growth, engagement and advancing organizational efficiencies. To fulfill this need, Kayla Ray, Theta Psi, Ashland University, has been appointed as Communications Coordinator.
Kayla joins Delta Zeta's staff from her most recent role as a Fund Officer for the Annual Fund with Culver Academies, a boarding high school located in Culver, Indiana. In her role at Culver, Kayla was responsible for young alumni communications and giving. Utilizing social media and other communications strategies, Kayla helped increase young alumni annual giving and engagement. Kayla graduated from Ashland University in May of 2014 with a bachelor of arts in strategic communication, public relations and sports communication and minors in marketing and speech communication. She was philanthropy chairman for the Theta Psi Chapter. "I loved my time with Delta Zeta as an undergrad at Ashland University," said Kayla, "and now I look forward to giving back to an organization that has meant so much to me. Joining Delta Zeta was one of the best decisions I have ever made, and it is truly where my heart is."
Delta Zeta Sorority is a premier global network of inspired women who share a vision to truly change the world through leadership, service and philanthropy. Founded on Miami University's campus in Oxford, Ohio in 1902, the Sorority has more than 266,000 alumnae and collegiate members in the United States and Canada. The Delta Zeta Foundation, a non-profit organization, makes possible gifts and support for scholarships, leadership, philanthropy and education. Learn more about our mission at deltazeta.org. For more information about the Delta Zeta Foundation, visit deltazeta.org/give-graciously.
For further information, please contact Cindy Menges, Executive Director, at Press@deltazeta.org.