Delta Zeta Announces Staff Appointments
FOR IMMEDIATE RELEASE
November 20, 2017
(Oxford, Ohio)  Delta Zeta National Headquarters is proud to support and work in partnership with our volunteer leaders. And, to fulfill our goals of growth, engagement and advancing organizational efficiencies, we are excited to announce the following staff appointments.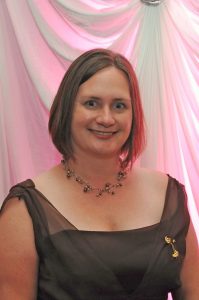 Allison Lynch St. Germain, Alpha Upsilon, University of Maine, was appointed as Chief Information Officer. She has most recently been Delta Zeta's Director of Technology and has been a part of the National Headquarters team since 2008. In her role as Director of Technology, she has led Delta Zeta's development and implementation of tools such as the Recruitment Toolkit and Chapter Voting sites, our online reporting site, Chapter Inc., and Delta Zeta's Member App. In her newly expanded role as Chief Information Officer, Allison will provide technological guidance for Delta Zeta Sorority, Foundation and National Housing Corporation and work as a partner to implement organizational communications efforts. Allison received her Bachelor of Arts in Economics and Political Science from the University of Maine and her Masters of Education in Higher Education Administration from the University of Massachusetts. Prior to joining Delta Zeta's staff, Allison was the Associate Executive Director and Editor for Alpha Epsilon Phi Sorority.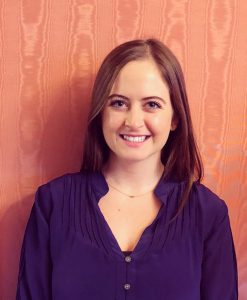 Abbie Rees has been appointed Director of Community Relations and Philanthropy. She joins our Delta Zeta team from the Starkey Hearing Foundation where she was most recently the International Program Manager. In that role, Abbie was the point of contact for teams from the Starkey Hearing Foundation's Asia Pacific Region. She worked closely with leadership to develop training and implementation for 10 Country Coordinators to fulfill Starkey's mission in the area. Prior to joining the Starkey team, Abbie held positions with the Special Olympics and the Peace Corps. A graduate of the University of North Carolina at Charlotte with a degree in Psychology, Abbie has traveled the world in her work and embraces Delta Zeta's goal of global citizenship. As Director of Community Relations and Philanthropy, Abbie will provide support and expertise to Delta Zeta's current philanthropic goals and partnerships.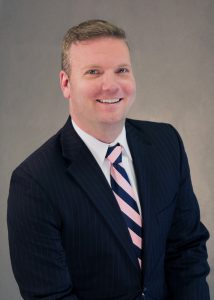 Neil Stanglein has been a friend of Delta Zeta (FODZ) since 2009 when he first facilitated at the Norma Minch Andrisek Leadership Conference. He joins the Delta Zeta Foundation as the Associate Director of Development and will work collaboratively with staff and volunteers to accomplish the strategic goals of the organization. Neil comes to Delta Zeta with a unique blend of both campus fraternity/sorority advising experience and organizational fundraising. He is a sought-after facilitator and presenter who has worked with groups such as Sigma Kappa, Alpha Sigma Tau and Campuspeak. With over 11 years of higher education and fundraising experience, Neil currently serves on the Association of Fraternity/Sorority Advisors (AFA) Foundation Board and was honored by AFA in 2010 as Volunteer of the Year. Neil earned both a Master of Education and a Bachelor of Journalism from the University of Missouri where he joined Lambda Chi Alpha.
Delta Zeta Sorority is a premier global network of inspired women who share a vision to truly change the world through leadership, service and philanthropy. Founded on Miami University's campus in Oxford, Ohio in 1902, the Sorority has more than 261,000 alumnae and collegiate members in the United States and Canada. The Delta Zeta Foundation, a non-profit organization, makes possible gifts and support for scholarships, leadership, philanthropy and education. Learn more about our mission at deltazeta.org. For more information about the Delta Zeta Foundation, visit deltazeta.org/give-graciously.
For further information, please contact Cindy Menges, Executive Director at press@deltazeta.org.