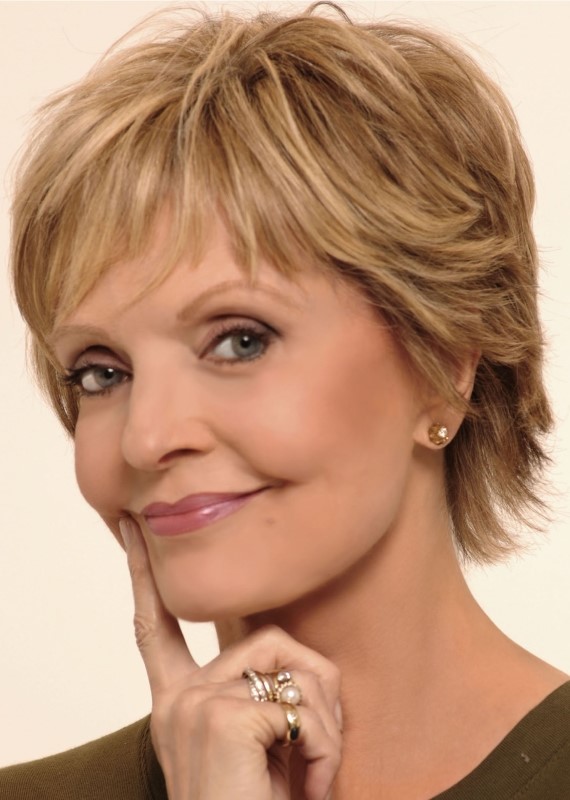 Remembering Florence Henderson, Delta Zeta Woman of Achievement
It was with great sadness that the National Council and many members of Delta Zeta learned that Florence Henderson, Delta Zeta Woman of Achievement, passed away on November 24, 2016.
Florence was an alumna initiate of the Alpha Chi Chapter at the University of California/Los Angeles. She was a talented, beautiful woman who truly exemplified the values of Delta Zeta.
Joan Dondrea Lowry, Baldwin Wallace – Gamma Alpha, 1995 Woman of the Year, was National Philanthropy Chairman in 1986, and knew of Florence's work fundraising and volunteering for the House Ear Institute in Los Angeles, California. Florence had experienced hearing loss through a genetic condition that was corrected by surgery at the Institute. Joan knew that Florence's commitment of service to others, especially through her work for speech and hearing, was very important to her, so Delta Zeta's philanthropy was close to her heart.
After her initiation into the Alpha Chi Chapter in 1986, Florence made a public service announcement with the Delta Zetas from UCLA. We were grateful for her commitment and the work that she did for our national philanthropy.
Her talents were evident at an early age. Florence entered the prestigious Academy of Dramatic Arts in New York City at seventeen and attracted the interest of Josh Logan and Rodgers and Hammerstein. She had the lead in the national company of "Oklahoma," the role of Maria in "The Sound of Music" and of Nellie Forbush in "South Pacific."
After conquering Broadway, Florence moved on to television. She was the first woman to host "The Tonight Show," and then went on to star in the comedy series, "The Brady Bunch," becoming one of the most beloved television mothers to audiences everywhere. "We brought the spirit of family not just to the characters we played but also to how we related to each other in real life," Florence would later say in her autobiography.
Florence remained active in her later years, including competing on "Dancing with the Stars" in 2010. A native of Indiana, she sang "America the Beautiful," "God Bless America" or "The Star-Spangled Banner" 23 times during Indianapolis 500 pre-race festivities from 1991 to 2015. In 2016, she was the Grand Marshall of the 100th running of the race.
Florence represented in her personal and professional life the ideals significant to the Sorority, and she will be greatly missed.
In Delta Zeta,
Diane M. Stecher
National President
on behalf of National Council