Truly Connected: DC, 2019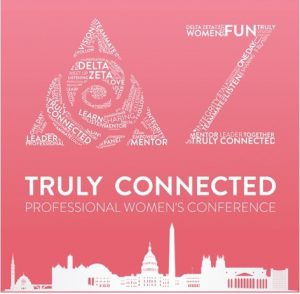 Join us for Truly Connected in Washington, D.C. on November 9, 2019!
Registration opens this summer.
Truly Connected is an exciting day of personal and professional development with the opportunity to connect with Delta Zeta alumnae and collegiate leaders to help build your network. Dynamic speakers who are leaders in their industry as well as roundtable discussions to allow opportunities for personal connections and discussions. Join us to learn from and connect with other leaders and make authentic connections with Delta Zeta sisters.
Attendees will:
Gain insights and inspiration from our Keynote Speaker and our Women of Achievement Panel discussion.
Build professional and personal skills by participating in roundtable discussions led by prominent alumnae leaders.
Build your professional network by making authentic connections with peers and leaders throughout the event.