Convention 2016
We welcome you to the 2016 Delta Zeta National Convention at the Orlando World Center Marriott in Orlando, Florida July 6-9, 2016.
Here you will find helpful information for preparing and planning for your time in Orlando.
If you have additional questions, please feel free to email us at DZConvention@dzshq.com.
The National Council encourages you to attend this special event at which Delta Zetas, from all over the United States, Canada and the world, make new friends, reconnect with others and strengthen the bonds of sisterhood.
General Information
The Orlando World Center Marriott is pleased to welcome Delta Zeta National Convention attendees. You will be housed in double-occupancy rooms at this centrally located resort just minutes from Orlando area theme parks. The resort offers ample family-friendly recreation, an incredible array of dining options, spa and world class golf course. The property includes the Falls Pool Oasis, featuring two 200-foot winding waterslides, a 90-foot speed slide, kid's splash park and multiple pools, guaranteeing fun for all ages.
Delta Zeta National Headquarters will make rooming arrangements for all Official Delegates and for all Non-Delegate members who have paid for the resort's four-night or daily room package. A credit card must be presented when checking into the hotel. At the time of guest checkout, incidentals charged to the room are the responsibility of the individual.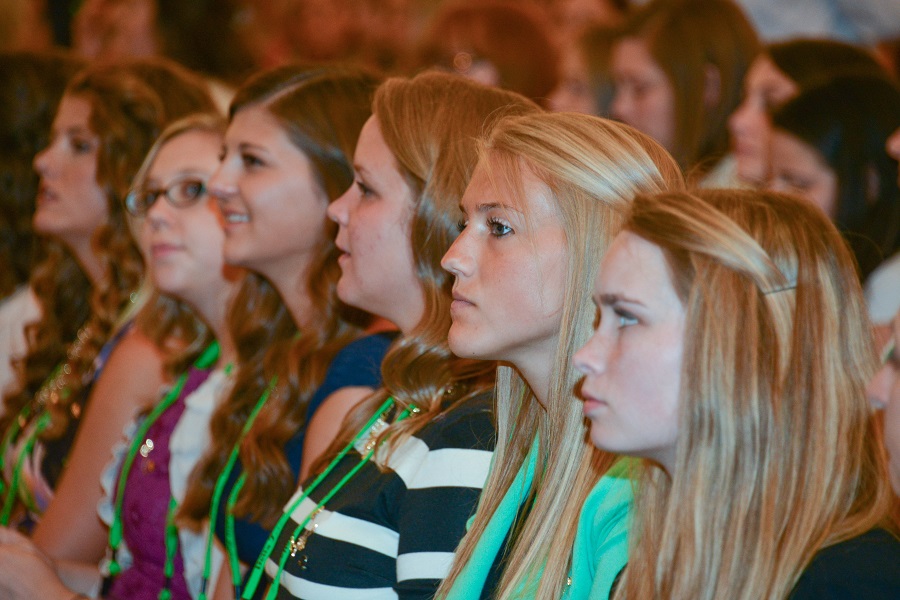 Convention Agenda
Wednesday, July 6
3:00 p.m.  Convention Delegate Orientation
5:00 p.m.  Buffet Dinner
7:00 p.m.  Opening Program:  Carolyn Barnes Gullatt Symposium – Keynote: Dr. Lori Hart
Thursday, July 7
8:00 a.m. Plated Breakfast
8:30 a.m. Program: DZ Foundation Donor Recognition & Celebration
General Session: Financial Seminar
10:00 a.m. Business Meeting:  State of Sorority
11:00 a.m. General Session: Leadership Perspectives Panel: Navigating the Campus Climate
12:30 p.m. Box Lunch – Officer/Position Roundtables
2:00 p.m. Collegiate Seminar – Navigating Campus Climate
Alumnae Seminar – Truly Relevant: There is "Sorority" life after college.
6:00 p.m. Plated Dinner
7:00 p.m. Special Event: Celebrate Philanthropy and Service:
Hike for Hearing, Painted Turtle Race and Pool Party
Friday, July 8
7:00 a.m. Continental Breakfast
8:30 a.m. Memorial Service
9:00 a.m. Business Meeting
11:30 a.m. Leadership Achievement Luncheon
Program: Member Recognition & Awards
3:30 p.m. Initiation Service
7:00 p.m. Plated Dinner
Saturday, July 9
7:00 a.m. Continental Breakfast
8:30 a.m. Convention Photo
9:00 a.m. Business Meeting
11:00 a.m. Installation of National Council
12:00 p.m. Boxed Lunch – Officer/Position Roundtables
1:30 p.m. Collegian Seminar
Alumnae Seminar
6:00 p.m.  Procession and Closing Banquet
Program: National Awards
8:30 p.m. Dessert Reception
National Council Meet & Greet
Sunday, July 10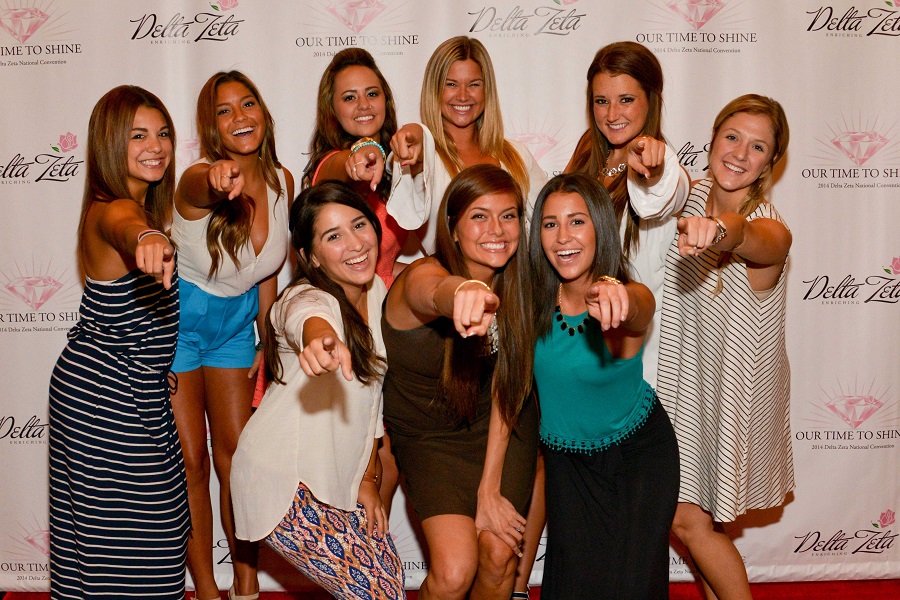 Attire
Arrival and Departure: Please arrive and depart in suitable attire because first impressions are important. Casual summer outfits are appropriate. Let's look our Delta Zeta best!
Opening Session: Casual summer outfits, dresses, slacks or Capri pants, but no jeans or shorts. Some of you may be just arriving from your travels, so dress appropriately.
Business Meetings: A dress, suit, business pantsuit or skirt and blouse. Suits with shorts are not allowed nor are jeans and slacks. Guards will be instructed to turn away anyone inappropriately dressed.
Initiation: ALL WHITE DRESS/SUIT (no pants) without colored trim or colored buttons (no bone or off-white). Purse and shoes must also be white. No jewelry is permitted except badge and wedding and engagement rings on same finger. Pantyhose are required for initiation.
Fun Night: Resort casual clothes, slacks, Capri pants or nice walking shorts.
Closing Banquet: Formal, tea length or semi-formal attire.
Delegate Reminders
REMINDER OF MANDATORY ATTENDANCE
All delegates for whom the Sorority incurs any expenses (Chapter Presidents, College Chapter Directors, Regional Collegiate Directors, Area Alumnae Directors and National Committee Chairmen) are reminded that attendance at Convention is MANDATORY from Thursday morning, July 7 at 8:00 a.m. through the close of the business meeting on
Saturday, July 9. If you are departing after the business meeting, we recommend departures late on Saturday evening. For those delegates staying for the closing banquet, departures can be any time on Sunday, July 10. All delegates for whom Delta Zeta Sorority incurred any hotel or travel expense will be required to reimburse the Sorority should they arrive later than the above timeline or depart earlier. The National Council is making an exception for both the Opening Event and Closing Banquets for any delegates needing that time to travel due to job, family or personal commitments.