35 Under 35
Delta Zeta's 35 under 35 recognition program highlights outstanding young professionals who have achieved success by making a significant impact in their industry, before the age of 35. Candidates of this national recognition are women who have demonstrated leadership, initiative, and dedication to their careers, are motivated by challenges, serve as volunteers in their communities, and are role models for their peers. For more information on the nomination process, click here.
The following members are our 2018 honorees: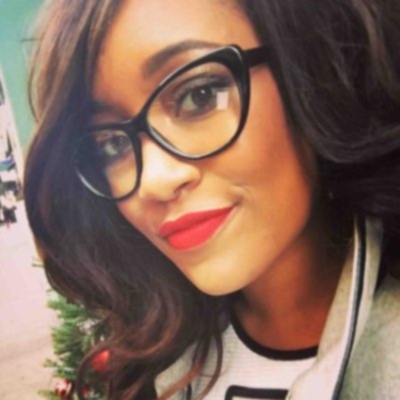 Ashlee Ammons
Ashlee Ammons
Gamma Alpha, Baldwin Wallace College
Founder, Mixtroz
Recognized for her work as an entrepreneur in the tech and startup industry and for changing the industry for future entrepreneurs. Featured twice in Forbes Magazine.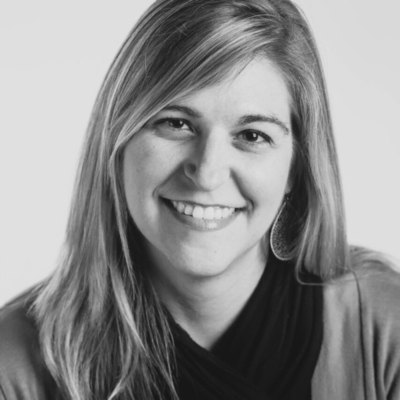 Stacey Baisden
Xi Psi, Grand Valley State University
Graduate Coordinator, Purdue University
Recognized for her outstanding service on the Board of Directors of Tippecanoe Arts Federation.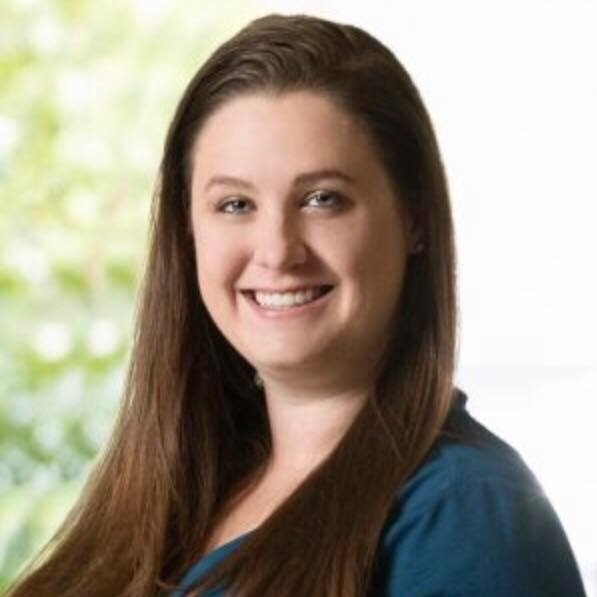 Lauren Bellflower
Zeta Kappa, Ohio Northern University
Director of Marketing & Branding, Capital Financial Group
Recognized for her career in a male dominated Fortune 500 company, revolutionizing the Capital Financial Brand. Also recognized for her philanthropic work with the Martha O'Bryan Center to raise awareness of poverty as well as Camp Oasis, a camp for children with Crohn's disease and Ulcerative Colitis.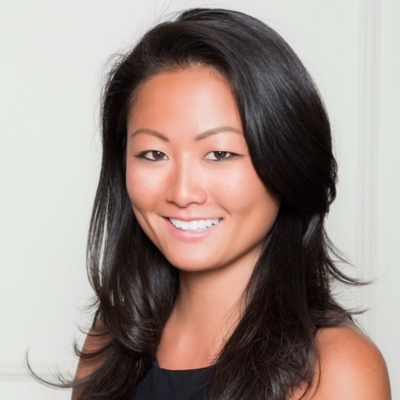 Megan Berg
Gamma Beta, University of Connecticut
Compliance Lawyer, Takeda Pharmaceuticals
Recognized for her passion in her career of furthering the safe production of medication as well as making them accessible to patients.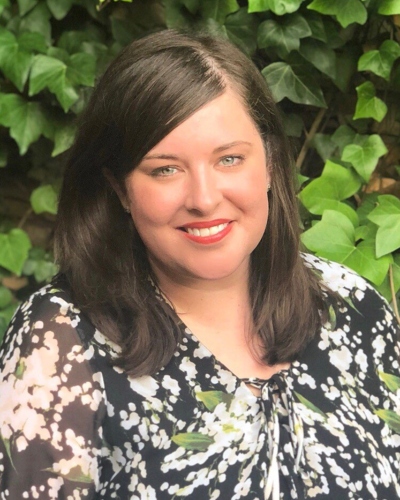 Patty Ann Green Bogue
Alpha Gamma, University of Alabama
Faculty – College of Business, Mississippi State University
As a current faculty member in the College of Business at Mississippi State University, Patty Ann teaches, researches, and serves with a common purpose— to mentor and inspire the next generation to succeed as lifelong servant leaders in their own careers and communities.  Furthermore, Dr. Bogue's area of professional expertise is at the intersection of organizational communication and leadership studies.
Also recognized for her extensive community engagement.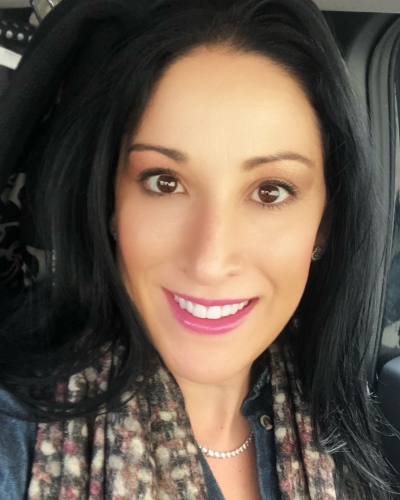 Nicole Braddock
Gamma Psi, Central Michigan University
Store Director, Tappers Diamonds and Fine Jewelry
Recognized for her extensive career in the hospitality/retail industry as well as her community involvement and leadership through the Junior League of Birmingham, the Michigan Opera Theatre, and the CARE House of Oakland Country, a child advocacy center that provides services to victims of child abuse and neglect.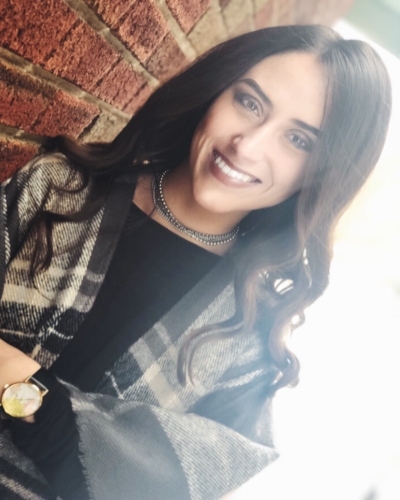 Mariah Carna
Kappa Chi, Youngstown State University
Export Compliance Specialist
May 2018 Graduate, Alumnae Status
A Certified Global Business Professional, recognized for her work with the Ohio Export Internship Program and the Ohio Small Business Development Center, Export Assistance Network, where she helps local companies in a 10 county reach with their exporting efforts.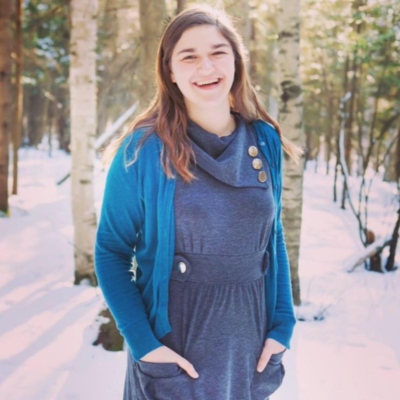 Maya Clifford
Alpha Upsilon, University of Maine
Chemist/Lab Technician, Maine Water Company
By managing the laboratory that supports public samples from different locations in the state of Maine to ensure water is in accordance with the Safe Drinking Water Act, Maya is ensuring the health and safety of Maine's citizens.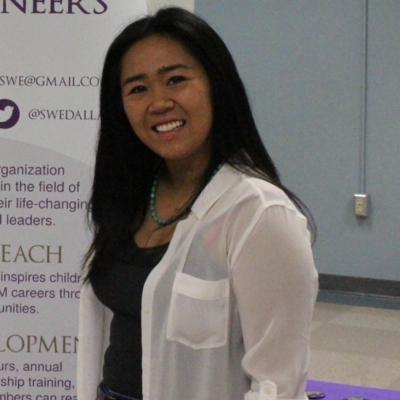 Kim Concillado
Theta, The Ohio State University
Controls Engineer, Wynright Robotics
Within the DFW metroplex, Kim actively advocates for STEM outreach by staffing engineering panels and sharing her experiences as an engineer with students from kindergarten to college. As a member of Dallas Society of Women Engineers, she has also taken part in their biannual student STEM conference, Design Your World, from the STEM fashion shows to designing circuits.
Additionally, she is recognized for her volunteerism with Dallas CASA, as a court appointed special advocate for neglected children as well as her work in ensuring the health and safety of exotic animals, working towards lowering the amount of illegally owned exotic animals in the community.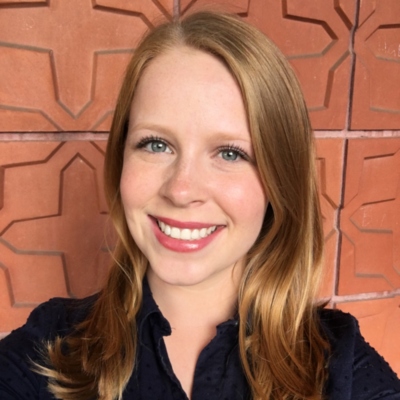 Jenna Franke
Alpha Alpha, Northwestern University
Doctorate Student, UC Berkeley
Recognized for her contributions to the STEM field, specifically as a mentor to youth in the community. Jenna designs and synthesizes voltage-sensitive fluorescent probes for neuroscience and pharmacology applications. Her current research has been both grueling, complex, and highly influential to the biochemical sciences.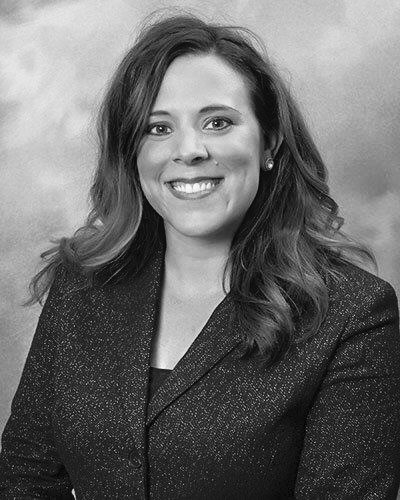 Abbie Gilbert
Beta Gamma, University of Louisville
Public Affairs & Operations Consultant, Humana
Recognized for her community involvement with the Young Professionals Association (YPAL). Her leadership helped provide young professionals with opportunities to grow and network with members of Louisville Metro Government, the Arts, etc. Through YPAL, Abbie was able to meet many of the most active members of the Louisville community and she's able to connect those various organizations, businesses, and individuals to better Louisville.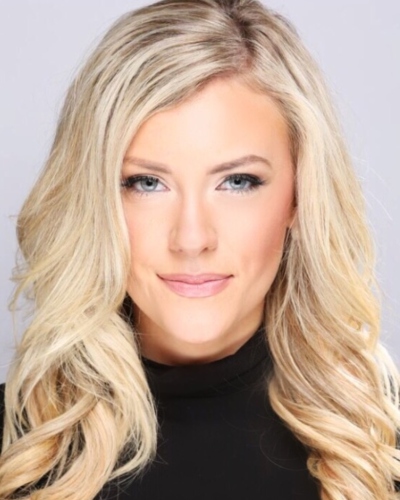 Meredith Gorman
Xi Upsilon, Northeastern University
Sports Reporter, New England Patriots/NESN/Fox Sports
Meredith is currently the team reporter for the New England Patriots. She covers the team on a beat basis during the season. This past season was her second year covering the team, as well as her second season covering a Super Bowl. She also hosts "Golf Destination," on NESN and Fox Sports Sun.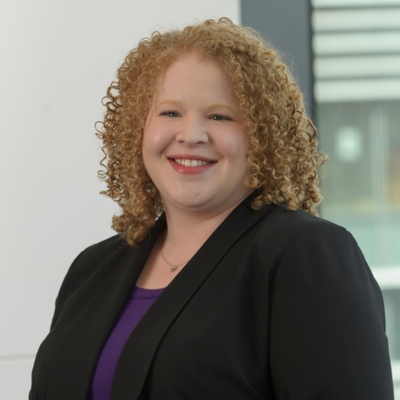 Jada Hamilton
Alpha Rho, Ohio Wesleyan University
Assistant Attending Psychologist, Memorial Sloan Kettering Cancer Center
Recognized for her work in leading a five-year study to assess how cancer patients and their families respond to inherited risk information that is revealed as part of tumor sequencing (funded through a Mentored Research Scholar Grant from the American Cancer Society), as well as studies to evaluate alternative models for offering genetic counseling and testing to patients with cancer, and to examine the effects of novel breast cancer genetic risk feedback on patients' decision-making, psychological, and behavioral outcomes.  Her research has resulted in 33 publications in peer-reviewed academic journals and several book chapters.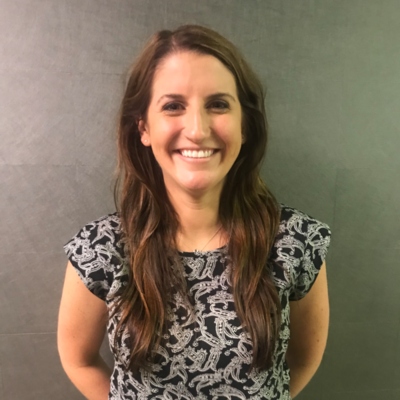 Lauren Hanna
Gamma Alpha, Baldwin Wallace College
Sales Manager, Blue Technologies
Recognized for her professional achievement in her field as well as her work in creating the Harvest for Hunger and the Generational Growth Committee in her company, a group committed to making improvements in generational collaboration as the workforce evolves.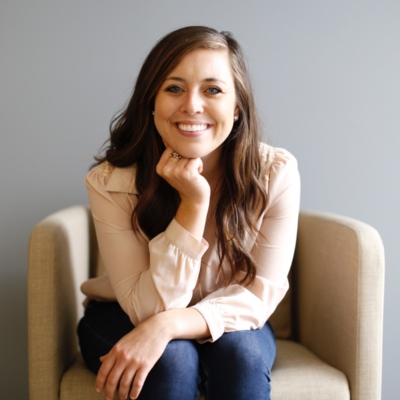 Hannah Husmann
Beta Tau, Nebraska Wesleyan University
Engagement Manager/Border Monitoring Analyst, Love Justice International
Recognized for her work within an international anti-trafficking organization. Her success within her role as a Border Monitoring Analyst led to the creation of another title, Engagement Manager. Now, she has been able to maintain her high level of research productivity while also creating new marketing campaigns, establishing relationships with donors, organizing international excursions, and collaborating with other organizations to ensure a long-lasting global impact.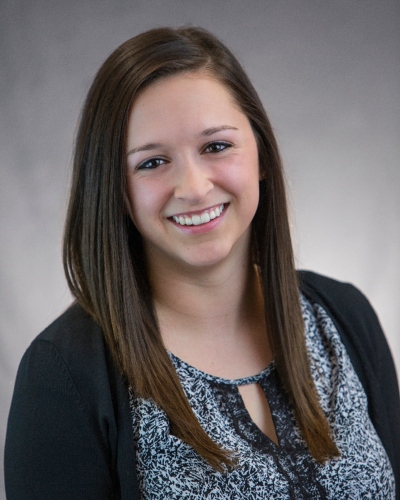 Lauren Imola
Xi Omega, Purdue University
eCommerce Category Manager, Kellogg Company
Recognized for her development of Kellogg's eCommerce category management strategies, bringing an important Brick-and-Mortar job function into a completely new channel. At Kellogg, Lauren was recently appointed a National Co-Chair for the Young Professionals Business Resource Group. YP's objective is to empower Kellogg to collaborate cross-generationally and embrace entrepreneurship, thereby creating the new status quo. Her long-term vision for Young Professionals is breaking down membership barriers, increasing connectivity between field and HQ efforts, and enhancing communication across generations/job levels.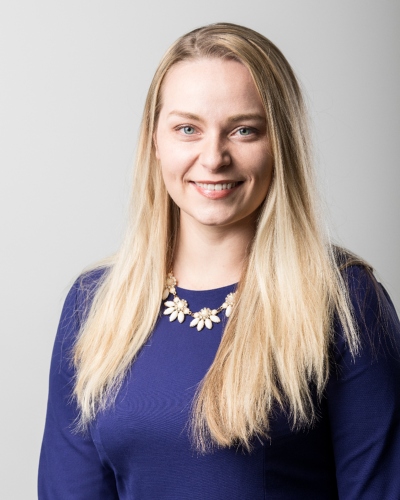 Tanya Johnson
Lambda Theta, Michigan Technological University
Ph.D. Student, University of Texas Austin
In her role as Senior Scientist at Macromoltek, Tanya is researching new ways to improve the development of antibody-based pharmaceuticals.  This work will fundamentally change the way that antibodies come to market by simplifying the research process and resulting in more effective, safer antibody drugs.
Additionally, Tanya co-founded the first Women in Bio (WIB) chapter in Texas with a mission to support women and girls in STEM fields by providing opportunities for networking, career development, and community outreach. She established and nurtured a social media presence for the chapter, building successful Twitter, Facebook, and LinkedIn platforms from scratch.  These marketing efforts enabled the organization to recruit over 85 members in a year, far surpassing all goals.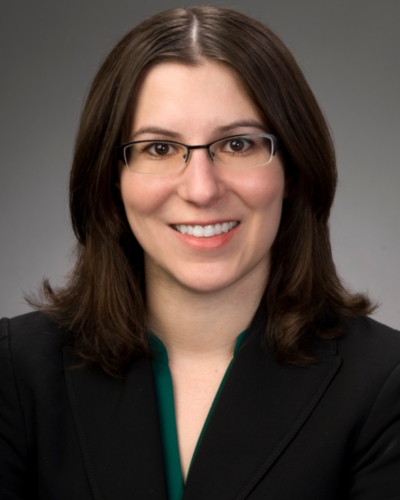 Caitlyn Nestleroth Johnson
Alpha Rho, Ohio Wesleyan University
Attorney, Office of the Ohio Attorney General
Recognized for her work with the Columbus Bar Association and the Ohio State Bar Association. Caitlyn was recognized in Columbus Business First as one of 15 Central Ohio Young Lawyers to Know, and was recently published in the Columbus Bar Lawyers Quarterly Magazine offering networking tips for young lawyers.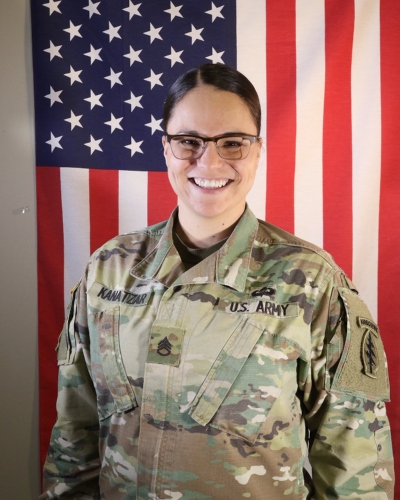 Samantha Stiles Kanatzar
Epsilon Nu, Missouri State University
Budget Analyst, US Army
Samantha currently serves as the only female finance soldier in 5th Special Forces Group (Airborne) as the Non Comissioned Officer in charge. She has been recognized for her work in the Middle East (Kuwait, Qatar, Egypt, Turkey, Syria) in funding the fight against Isis.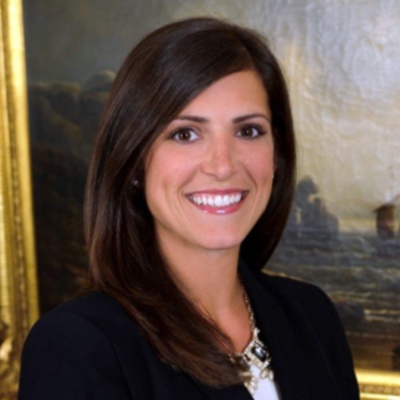 Katie Kiihnl Leonard
Beta Lambda, University of Tennessee
Attorney, Boyd, Collar, Nolen & Tuggle
Recognized for her work in child custody cases, building her career on helping families going through tumultuous custody battles. A member of the National Hague Convention Attorney Network, Katie takes pro bono or reduced rate custody cases involving international custody disputes. Additionally, Katie serves her community in several capacities through her involvement in the Young Lawyers' Division, the YLD Family Law Committee, the State Bar's Public Interest Committee and Attorney Wellness Committee, and the Cobb County Bar Association.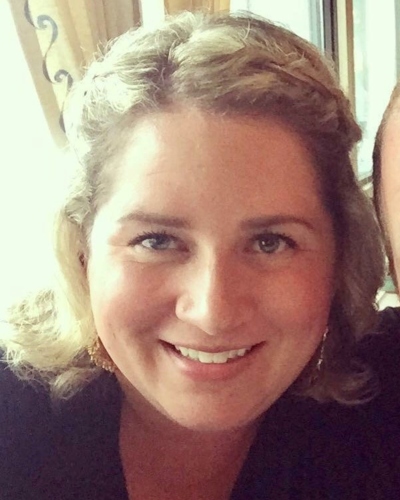 Aymsley Brien Mahoney
Pi Beta, University of Hartford
Executive Director, Alliance Health at Braintree
Recognized for her career in caring for one of our nation's most vulnerable populations; the frail elderly. She has a particular interest and talent for managing those with exceptional memory loss and behavioral symptoms and carries that social work experience through her every day actions in managing Alliance Health at Braintree. She is regularly educating anyone that will listen about the impacts of health care reform on her patients and the impacts of Medicaid regulations to the quality of direct care; including speaking with local legislators at the MA State House.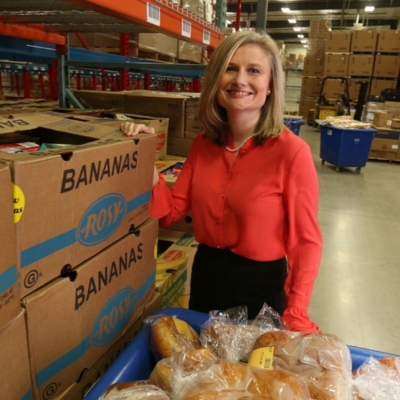 Virginia Merritt
Iota, University of Iowa
Executive Director, Channel One Regional Food Bank
Recognized for her impact on the lives of those individuals in Olmstead County through her role as the Executive Director of the Channel One Food Bank as well as her prior role as the Executive Director of Legal Aid of Olmstead County.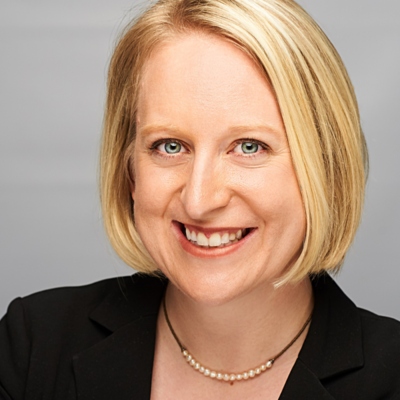 Shay Kirwan Moore
Alpha Alpha, Northwestern University
Physician/Air Force Officer, US Air Force
Dr. C. Shay Moore, Maj, USAF is a Board Certified Family Medicine physician currently serving as the Chief of Medical Staff at Peterson Air Force Base, Colorado Springs, CO. In this role as the lead physician overseeing the medical care of 25K active duty, family members and retirees, Shay is the most junior member of the 21st Medical Group Executive Staff.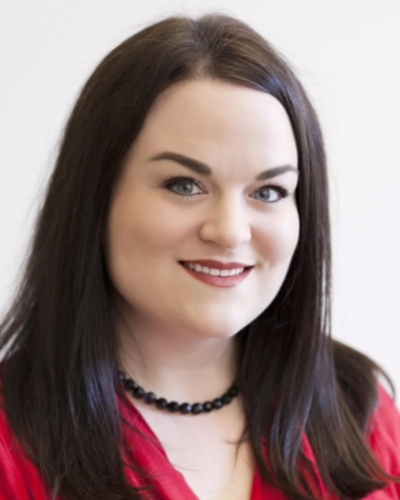 Chelsey Donegan Pendock
Epsilon Theta, Clarion University
Managing Partner, Innovision Advertising
Recognized for launching her own advertising agency, Innovision Advertising (a certified Woman Owned Business Enterprise) as well as founding the NYC Marketing Resource Group. This is a networking group of twenty entrepreneurs in the marketing field, each representing their own niche of services.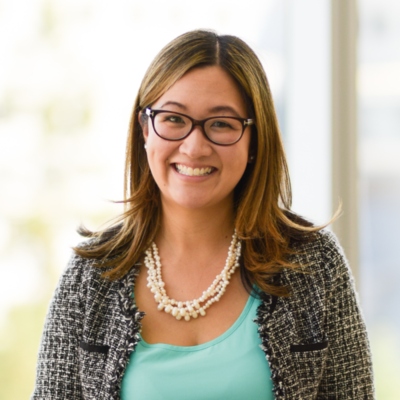 Tina Penman
Xi Upsilon, Northeastern University
Audiologist, Department of Veterans Affairs
Tina embraces the field of science communication, that is, the ability for scientists to connect with their audience and to explain their research in a way that is accessible and meaningful. She completed an Oregon Museum of Science and Industry (OMSI) Communication Fellowship during Summer 2017 in which she developed a demonstration to help museum guests learn about hearing loss prevention.
Tina also leads the Department of Veterans Affairs (VA) and Department of Defense (DoD) Tinnitus Working Group, a group of experts dedicated to improving the quality of life for patients with tinnitus.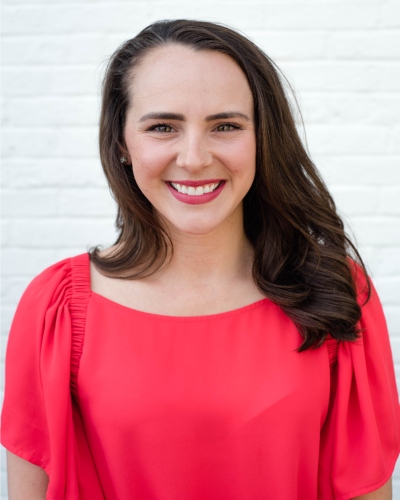 Megan Reeves
Beta Gamma, University of Louisville
Manager/Customer Success, Stratasan
Recognized for her career success at Stratasan as the manager of Customer Success. She works to grow access to healthcare and business development for hospitals. Though she has been at the company for less than a year, she has skyrocketed in position advancement. She is part of the first Customer Success team, and was promoted within that team after only 4 months.
Additionally is recognized for her volunteer work with the Boys and Girls Club and her community involvement in Louisville.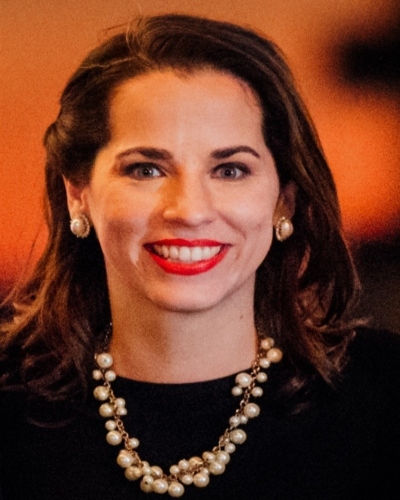 Ani Rodriguez-Newbern
Alpha Sigma, Florida State University
Lawyer, Tangel-Rodriguez & Associates
Recognized for her leadership with the Hispanic Bar Association of Central Florida and the Orange County Bar Association Foundation. The objectives of the Orange County Bar Association Foundation are those of mentoring, outreach and understanding.   Ani has led activities with students and other community organizations to share knowledge of the judicial system and the consequences of one's actions.   The community groups represent diverse segments of the area population to make sure that all segments of the population understand how the judicial system works. Through her leadership roles with the HBACF, she promotes civics and professionalism and informs the general public about relevant legal issues and their rights.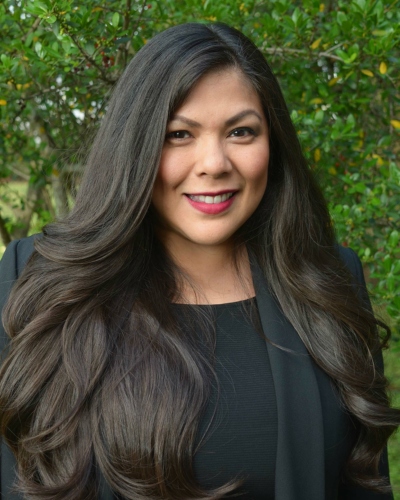 Summer Hernandez Salazar
Omicron Alpha, St. Mary's University
Assistant Director, Texas State University Career Services
Recognized for leading the Employer Relations team through developing strategies to help connect students with internship and future career opportunities at the 4th largest institution in Texas, and a Hispanic Serving Institution, with the goal of developing our future workforce.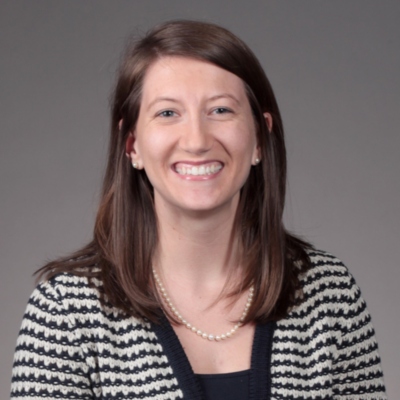 Rachael Renken Simmons
Beta Delta, University of South Carolina
International Communications Manager, FedEx
Rachael has rapidly proven her expertise in Executive and Corporate Communications, rising through the ranks of FedEx; She currently manages Corporate communications FedEx services and their CEO, CFO and other executives. Rachael is actively involved in a wide range of non-profit organizations, serving in leadership & committee chair positions; Junior League of Memphis; Ronald McDonald House; St Jude's; University of South Carolina Memphis Alumni Chapter; St Luke's Episcopal Church Youth Advisor.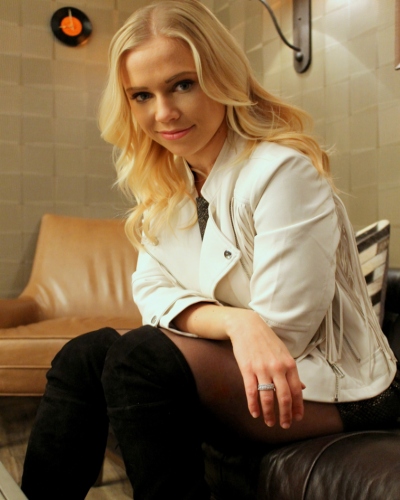 Emily Minor Speight
Zeta Lambda, East Carolina University
Country Music Recording Artist
Emily has planted her roots as a sought-after entertainer including finding herself on stage opening for Lee Brice, Dustin Lynch, Cole Swindell, Maddie & Tae, and more. She was a Top 50 finalist in the FOX hit series, American Idol and named Nashville's Delta Zeta Woman of the Year 2016.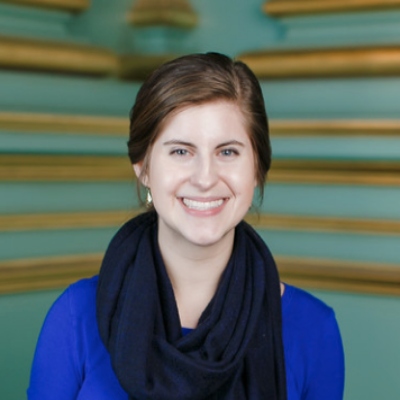 Alexis Taylor
Theta Eta, Creighton University
Director, 3 Day Startup
Alexis builds bridges of innovation through collaborative economic development as the Director of New Projects at 3 Day Startup. She also creates local solutions to global problems as the Vice President of the World Economic Forum Austin Hub of the Global Shapers. She is also currently Vice President of the World Economic Forum Austin Hub of the Global Shapers, an organization that amplifies the voice of millennials to create a meaningful impact in the local Austin community by seeking best practices and support from the global network.  Alexis has received recognition from the State Department, White House, and influential leaders such as Warren Buffett. She has also received various academic and entrepreneurship awards such as Austin Young Chamber Changemaker Finalist, Heider Student of the Year, Outstanding Entrepreneurship Graduate Awards.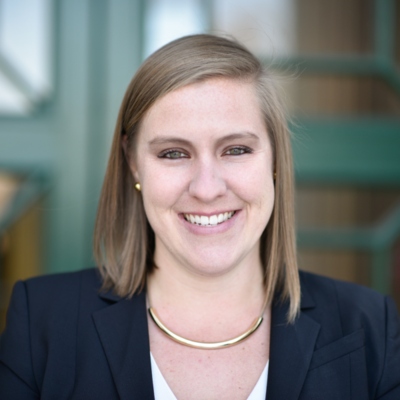 Megan Trout
Alpha Alpha, Northwestern University
Associate, McKinsey & Company
Recognized for her performance in her career at Target Corporation, managing the growth of private label housewares portfolio across three categories, including product innovation, supplier and vendor relationship development, and competitive negotiation, to outperform financial goals and sales metrics. Additionally, recognized for her work in the Peace Corps, teaching English to secondary school students in Ukraine as well as working as an advocate for HIV education and awareness.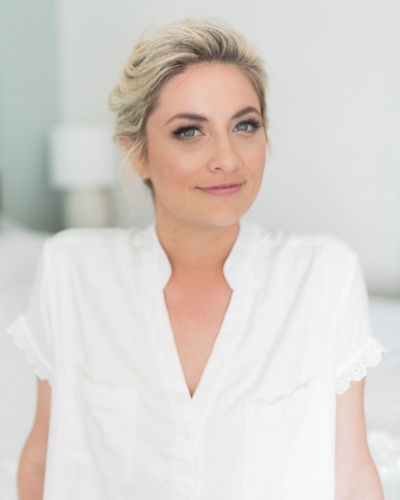 Alissa Urbano
Delta Alpha, California State University Long Beach
On Premise Manager & Special Projects, Moet Hennessy
Recognized for her work as a philanthropy committee member of Moet Hennessy. Most notably Alissa headed a volunteer initiative at work where she selected hunger as the national philanthropy. By researching non-profits in the local area, petitioning for the cause and influencing team members throughout the company; Alissa was able to build a culture of caring and headed a volunteer event that supported the Second Harvest Food Bank.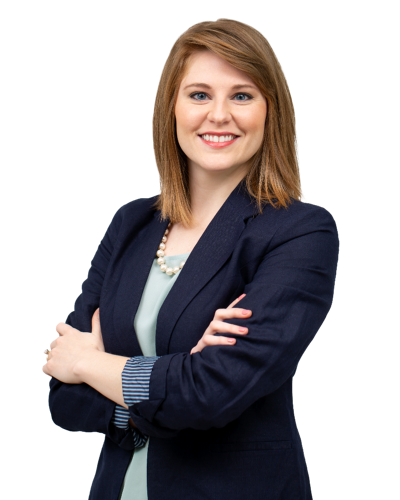 April Vaughn
Delta Phi, Northeastern State University
Realtor/Broker-Associate, Century 21 First Choice Realty
April Vaughn is a licensed realtor affiliated with Century 21 First Choice Realty in Coweta, OK and has been a Multi-Million Dollar Producer for 3 consecutive years. During the 2017 year, she was the top sales associate for her branch office and was ranked #34 in the Region (OK, AR, LA) for Individual Production and ranked #44 in the Region for Individual Units.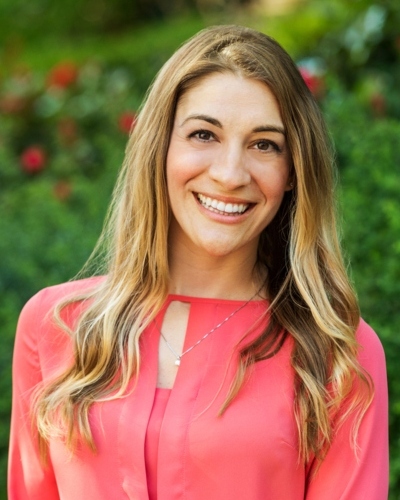 Amanda Zullo
Kappa Phi, University of North Carolina/Charlotte
Founder and Executive Director, Pop Up Produce
Recognized for her entrepreneuralism in developing Pop Up Produce. The mission of Pop Up Produce (PUP) is to empower families and individuals to grow their own food. They are working to build relationships in the community to cultivate community planting hubs through education around food systems.