May 2019
2019 Presidents Academy prepares Delta Zeta leaders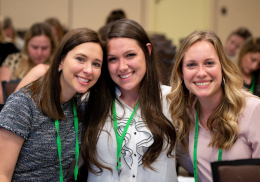 More than 300 collegiate chapter leaders left Presidents Academy this past February feeling empowered to tackle their roles with what they learned. Find out how friendship, curiosity, generosity, empowerment, citizenship and belonging tie us all together and what our Presidents and CCDs will do with that knowledge. Read More.
One Alumna's Giving is inspired by the Creed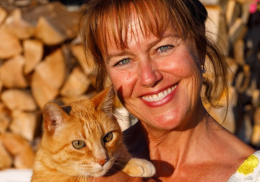 "To crusade for justice, To seek the truth and Defend it always" is Lisa Rullman Craighead's (Xi Beta – Eastern Kentucky University) favorite line of the Creed. She may have joined Delta Zeta as part of the charter group at Xi Beta in the early 1990s, but Lisa has now returned as a donor to the Foundation with a gift on Delta Zeta's first ever Day of Giving in March 2018. Read More.
Delta Zetas connect and make a Global Impact in NYC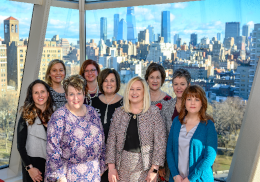 Keeping true to our promise to empower women, Delta Zeta co-sponsored a program at the United Nations in New York City where sorority women were poised to have conversations with global leaders addressing the very real, and sometimes dangerous, issues facing women in communities around the globe. Learn more. Read More.
Delta Zeta LAMP archives created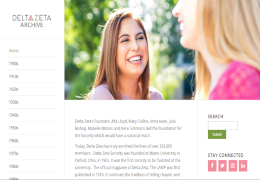 Have you ever been looking for a bit more history on your chapter? Or, remember an article that caught your eye in a past issue of The LAMP? Find out how you can read the LAMP archives online! Read More.
January 2019
Truly Connected: Philadelphia, where sisterhood and professional development meet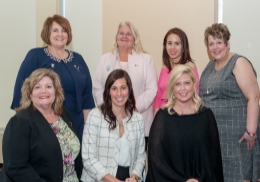 More than 70 Delta Zeta collegians and alumnae gathered at Sky Philadelphia on October 6, 2018 for Truly Connected: Philadelphia. This event brought sisters from around the country together for professional development and sisterhood, to learn from one another and create networking opportunities. Read More.
Cindy Tinny Kozil, Gamma Beta, University of Connecticut
"No gift is too small!"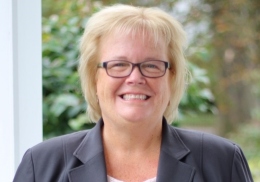 Cindy Tinny Kozil, Gamma Beta – University of Connecticut, was first encouraged to support the Delta Zeta Foundation as an undergraduate at a Region Weekend.
"Our Province Chapter Director [now Regional Chapter Director], encouraged us to buy roses to honor Delta Zetas," Cindy said. "I don't even know if I realized I was giving to the Foundation." Read More.
Founders Day Challenge – Thursday, October 24, 2019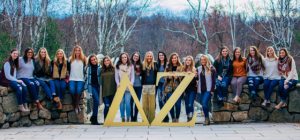 Delta Zeta is excited to announce Founders Day Challenge (formerly known as the Day of Giving) on October 24, 2019! Delta Zeta alumnae involvement is crucial to our success on this day – 24 hours of sisters and friends supporting Delta Zeta! Read More.
October 2018
Protect Your Shell – Delta Zeta's newest initiative surrounding mental health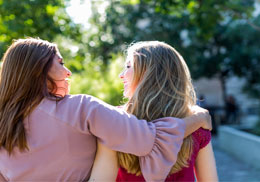 In today's ever-changing landscape of higher education, Delta Zeta continues to provide resources to our members that are timely, relevant and will keep our members safe. This fall, Delta Zeta is proud to introduce Protect Your Shell – a mental health and wellness toolbox available to all members. Read More.
Donor Spotlight: Deana Lewis Kaplan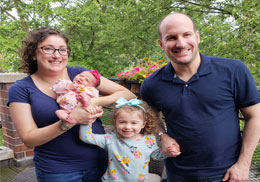 Deana Lewis Kaplan, Theta Iota – Western Carolina (NC), inadvertently supported Delta Zeta for the first time when she was Chapter President.
"While I'd like to say that it was made intentionally to support Delta Zeta, it was a bit more so made to get a dangle for my badge (that I still wear proudly today)," Deana said. Read More.
Save the Date … join the national #GivingTuesday movement!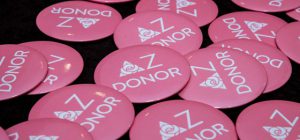 Held annually the Tuesday after Thanksgiving, join the world for #GivingTuesday on November 27, 2018 to support the Delta Zeta Foundation. By giving graciously to the Delta Zeta Foundation on
November 27, you are joining a global movement to increase exposure and build support for the future of our Sorority. We look forward to you joining us on Tuesday, November 27 to support Delta Zeta!