October 2018
Protect Your Shell – Delta Zeta's newest initiative surrounding mental health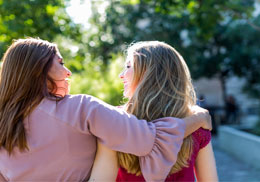 In today's ever-changing landscape of higher education, Delta Zeta continues to provide resources to our members that are timely, relevant and will keep our members safe. This fall, Delta Zeta is proud to introduce Protect Your Shell – a mental health and wellness toolbox available to all members. Read More.
Donor Spotlight: Deana Lewis Kaplan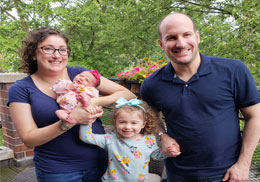 Deana Lewis Kaplan, Theta Iota – Western Carolina (NC), inadvertently supported Delta Zeta for the first time when she was Chapter President.
"While I'd like to say that it was made intentionally to support Delta Zeta, it was a bit more so made to get a dangle for my badge (that I still wear proudly today)," Deana said. Read More.
Save the Date … join the national #GivingTuesday movement!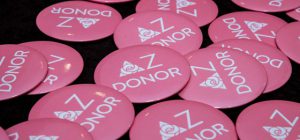 Held annually the Tuesday after Thanksgiving, join the world for #GivingTuesday on November 27, 2018 to support the Delta Zeta Foundation. By giving graciously to the Delta Zeta Foundation on
November 27, you are joining a global movement to increase exposure and build support for the future of our Sorority. We look forward to you joining us on Tuesday, November 27 to support Delta Zeta!
July 2018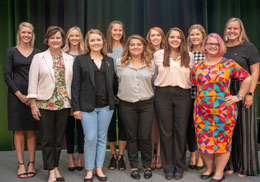 Donors help set another record-breaking year for scholarship dollars
Delta Zeta donors gave graciously to provide $233,500 in scholarship dollars awarded for the upcoming academic year. The Delta Zeta Foundation awarded 31 graduate scholarships and 41 undergraduate scholarships, with the winners representing members throughout the US and Canada. Read More.
Delta Zeta Consultants keep the lamp burning brightly across the US and Canada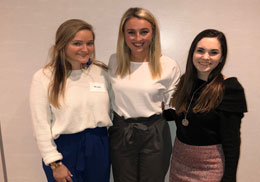 For the 2017-2018 academic year, three women served Delta Zeta as Colony Consultants – ensuring the recruitment of new members and providing guidance to recolonization efforts at our Omega colony at the University of Oregon and the Gamma Beta Chapter at the University of Connecticut. Read More.
May 2018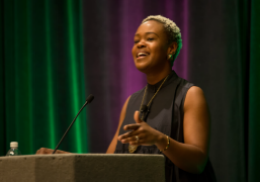 Building Connections at the 2018 Presidents Academy
"To the world, I promise temperance, insight and courage…" rang out as more than 270 unison Delta Zeta voices kicked off our 2018 Presidents Academy. Not only did the Presidents Academy provide leadership training, but also an opportunity for attendees to network with hundreds of Delta Zetas and share similar values and experience similar challenges. Read More.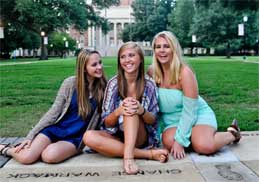 Donors Help Fund Lifelong Learning

Through generous gifts from donors like you, Delta Zeta is able to make lifelong learning a priority – ensuring that our members become their best self, prioritizing new experiences, academics and developing life skills. Read More.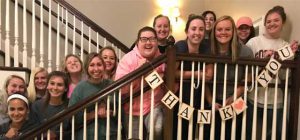 Phonathon
Sisters of the Beta Delta Chapter at the University of South Carolina made nearly 9,000 calls to Delta Zeta alumnae around the nation for the 2018 Delta Zeta Phonathon. Read More.
March 2018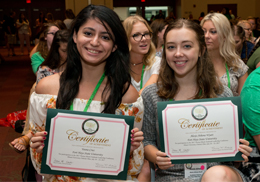 The 2017 Norma Minch Andrisek Leadership Conference
The 2017 Norma Minch Andrisek Leadership Conference gave more than 400 women the opportunity to learn, lead and live our rich history at the historic site of Delta Zeta Sorority's founding at Miami University in Oxford, Ohio.
DELTA ZETA'S HOME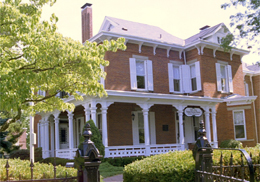 Delta Zeta is unique in that we live where we were founded – and not in a modern office building, but in a house built in 1884, just a few blocks from Alfa Lloyd's home.  In our National Historical Museum in Oxford, Ohio, just down the street from the campus of Miami University, each room and its furnishings have something special to tell about Delta Zeta's rich past and promising future.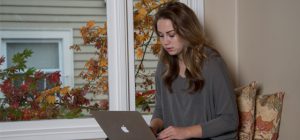 SISTERHOOD AND SAFETY
This fall, more than 4,700 new members received critical information to help them make safe and healthy choices through GreekLifeEdu, an online program that addresses important issues of alcohol awareness, sexual assault and hazing.
Thanks to donors like you, the Delta Zeta Foundation is able to make this program available to every new member of every Delta Zeta chapter.
July 2017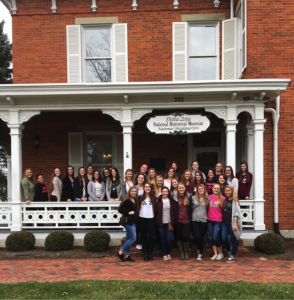 Preserving Delta Zeta History
On October 24, 1902 a group of six visionary young women – Alfa Lloyd, Mary Collins, Anna Louise Keen, Julia Bishop, Mabelle Minton and Anne Simmons – met and signed the State of Ohio Articles of Incorporation that certified the status of Delta Zeta as a secret society. To read more about the Museum, click here.
Donors Help Award Record Scholarship Dollars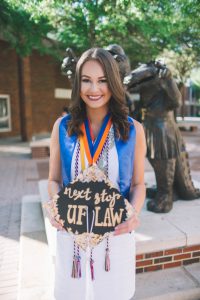 Delta Zeta donors helped the Foundation award 31 graduate scholarships and 41 undergraduate scholarships worth $232,000 for the upcoming academic year. This is more than has ever been awarded in Delta Zeta history. The scholarship winners represent 47 different chapters from around the US and Canada. To read more click here.
April 2017
Presidents Academy Grows With Help from Donors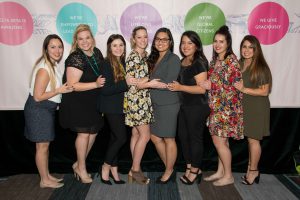 The excitement was palpable across the sea of pink and green as hundreds of Delta Zeta Chapter Presidents, Chapter College Directors (CCDs) and Regional Chapter Directors (RCDs) descended on Dallas in February for the 2017 Presidents Academy. Sisters came from around the nation, some battling winter storms and all ready to learn and grow. Click here to read more.
Donors help Fund a Professional Development Program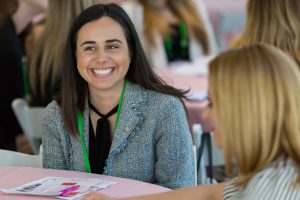 As Delta Zeta sisters from around the country gathered at Paramount Pictures Studios in Los Angeles for the first west coast Truly Connected professional development conference, it is unlikely that many knew the Delta Zeta and Paramount historical connections.Click here to read more.
January 2017
Keeping Sisters Safe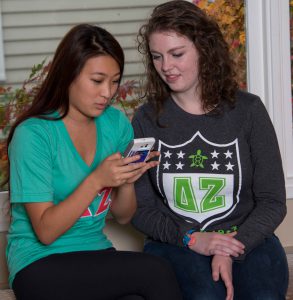 Delta Zeta is committed to keeping our sisters safe and educating our members on the critical issues they face on campus today. Unfortunately, this fall we saw just how well our risk prevention and management app, Clutch, works. Learn more…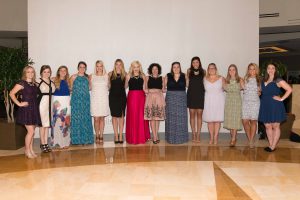 I've Been Everywhere…
Delta Zeta Educational Leadership Consultants (ELCs) can identify with the Johnny Cash song "I've Been Everywhere." These recent college graduates, who travel the country helping educate, train and support Delta Zeta chapters and chapter leaders, visited 29 states this fall. They traveled thousands of miles to make 115 visits to chapters and colonies. Learn more…