July 2017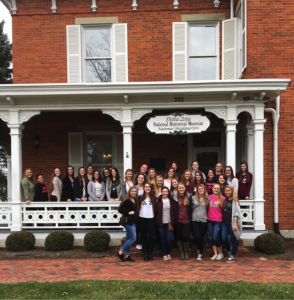 Preserving Delta Zeta History
On October 24, 1902 a group of six visionary young women – Alfa Lloyd, Mary Collins, Anna Louise Keen, Julia Bishop, Mabelle Minton and Anne Simmons – met and signed the State of Ohio Articles of Incorporation that certified the status of Delta Zeta as a secret society. To read more about the Museum, click here.
Donors Help Award Record Scholarship Dollars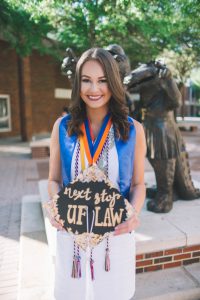 Delta Zeta donors helped the Foundation award 31 graduate scholarships and 41 undergraduate scholarships worth $232,000 for the upcoming academic year. This is more than has ever been awarded in Delta Zeta history. The scholarship winners represent 47 different chapters from around the US and Canada. To read more click here.
April 2017
Presidents Academy Grows With Help from Donors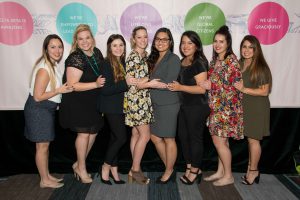 The excitement was palpable across the sea of pink and green as hundreds of Delta Zeta Chapter Presidents, Chapter College Directors (CCDs) and Regional Chapter Directors (RCDs) descended on Dallas in February for the 2017 Presidents Academy. Sisters came from around the nation, some battling winter storms and all ready to learn and grow. Click here to read more.
Donors help Fund a Professional Development Program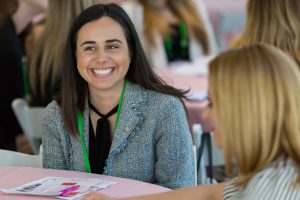 As Delta Zeta sisters from around the country gathered at Paramount Pictures Studios in Los Angeles for the first west coast Truly Connected professional development conference, it is unlikely that many knew the Delta Zeta and Paramount historical connections.Click here to read more.
January 2017
Keeping Sisters Safe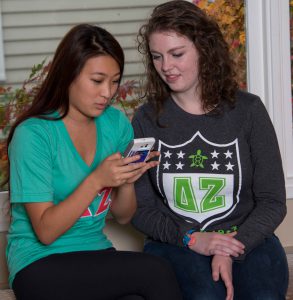 Delta Zeta is committed to keeping our sisters safe and educating our members on the critical issues they face on campus today. Unfortunately, this fall we saw just how well our risk prevention and management app, Clutch, works. Learn more…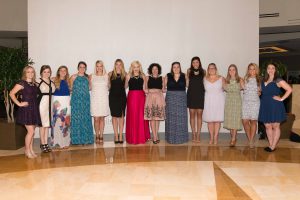 I've Been Everywhere…
Delta Zeta Educational Leadership Consultants (ELCs) can identify with the Johnny Cash song "I've Been Everywhere." These recent college graduates, who travel the country helping educate, train and support Delta Zeta chapters and chapter leaders, visited 29 states this fall. They traveled thousands of miles to make 115 visits to chapters and colonies. Learn more…