Truly Connected 2017
Supplement to The LAMP of Delta Zeta Spring/Summer 2017 Issue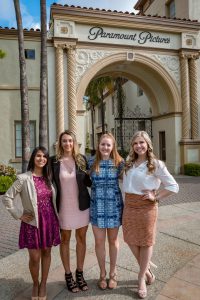 Truly Connected is a unique professional networking event. It is more than a way to connect with others to job hunt, or search for ways to succeed professionally.
Because the women gathered at Truly Connected are Delta Zetas, women who care about each other and are passionate about life and what they do, this is more than just job networking. This is life changing!
Listen to some of the stories from the 2017 Truly Connected event, held at Paramount Pictures Studios in Los Angeles, California, and you will see why this Delta Zeta professional networking event is like no other!