Special Guests
2018 National Convention Special Guests: Jenni Luke and Matt Nathanson.
We are proud to announce Jenni Luke as our Guest Speaker and the 2018 Convention Initiate, and Matt Nathanson as our Guest Performer for our Celebrate Service Dinner.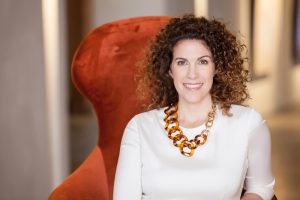 Jenni Luke is CEO of Step Up, the nonprofit membership organization inspiring women to inspire girls. In this role, she leads one of the nation's most sought-after mentorship organizations in its second decade of service.
Overseeing Step Up's offices in Atlanta, Chicago, Dallas, Los Angeles and New York, Jenni directs the organization's objective of propelling girls from under-resourced communities to fulfill their potential. Under her leadership, Step Up works with girls in after-school and weekend programs on becoming confident, college-bound, career-focused and ready to join the next generation of professional women.
A regular participant at Fortune's Most Powerful Women Summit, Jenni also is a member of the college and career readiness working group of Clinton Global Initiative America. She currently sits on Forbes' Nonprofit Council, an invitation-only organization for chief executives representing successful nonprofits. She also sat on the advisory board for the National Conference on Girls' Education, and frequently speaks on various topics affecting women and girls, mentorship, social capital and nonprofits. Jenni has served as a guest speaker for American Express, the American Marketing Association, the espnW Summit, and Los Angeles magazine's CityThink Series.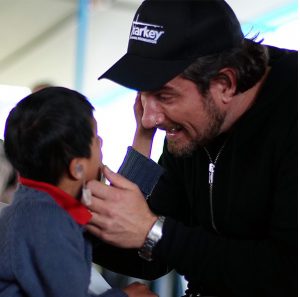 Matt Nathanson is a San Francisco based singer-songwriter whose work is a blend of folk and rock music. In addition to singing, he plays acoustic (sometimes a 12-string) and electric guitar, and has played both solo and with a full band. His work includes the platinum-selling song "Come On Get Higher" and his songs have been featured on a number of hit television shows, including NCIS, Private Practice and Vampire Diaries.
In 2014, Matt accompanied the Starkey Hearing Foundation on a mission to Peru. He worked helping to fit hearing aids for people in need, while shooting the music video for his song "Headphones," from which 100% of the artist and label proceeds benefit Starkey Hearing Foundation. In 2015, he was honored with the Universal Smile Award by Operation Smile, at the San Francisco Smile Gala, for the work he had done for Starkey. Check out the his music video for "Headphones," which highlights the mission trip he took to Peru with the Starkey Hearing Foundation to help raise awareness and funds for people struggling with hearing loss.