Delta Zeta Sorority Announces Associate Directors of Chapter Services
FOR IMMEDIATE RELEASE
JULY 18, 2017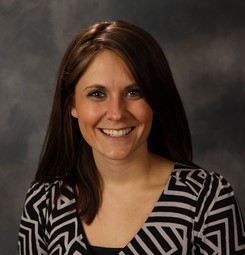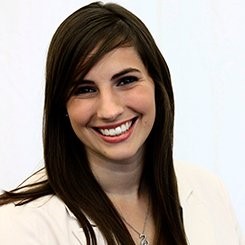 Ryan Manning                                           Kendall A. Niccum                                       Hallie Mast Rutt

(Oxford, Ohio) Delta Zeta Sorority is excited to announce the hiring of three staff members to its team, each in the role of Associate Director of Chapter Services:
Ryan Manning
Kendall A. Niccum
Hallie Mast Rutt
Each will supervise the operational aspects of assigned collegiate chapters; providing training, education and guidance of Delta Zeta policies; building relationships with campus personnel; providing support to collegiate chapter members, officers and advisors in all areas of chapter operations; and ensure overall compliance and success for collegiate chapters.
Diane Stecher, Delta Zeta National President, said, "We are thrilled to welcome Ryan, Kendall and Hallie to Delta Zeta's staff. Their leadership and advocacy in student involvement, leadership development and fraternal life, combined with their passion for Delta Zeta, bring energy and creativity to this important role and success to our chapters."
Cindy Menges, Delta Zeta Executive Director, added, ""The overall success of each college chapter is essential to grow the Sorority and to assure the member experience is premiere. This role demonstrates a continued investment in advancement of the Sorority and will also provide volunteer advisors more opportunity for member engagement and mentoring. "
Professionally, Ryan Manning was Assistant Director of Fraternity and Sorority Involvement for Student Development and Campus Vibrancy at Stetson University in DeLand, Florida, where he provided vision and leadership for all aspects of the university's fraternity and sorority community, which compromises approximately 30 percent of the undergraduate population. He obtained his Master of Education degree from the University of Missouri, and his Bachelor of Arts in Mass Communications: Public Relations from Southeast Missouri State University, where he became a member of Sigma Nu Fraternity.
Kendall Niccum's professional experience includes serving as the Regional Admissions Transfer Counselor in the Office of Undergraduate Admissions at Northern Illinois University, where she managed the university transfer service centers for two colleges and served as the primary point of contact for potential transfer students. Kendall obtained her Master of Science degree in Adult and Higher Education: Student Affairs at Northern Illinois University, and her Bachelor of Arts in Political Science from the University of Iowa.
Professionally, Hallie Mast was with 4-H Youth Development at The Ohio State University, organizing programming for nearly 500 youth and conducting volunteer training with 175 volunteers. She interned in the division of Fraternity and Sorority Affairs at Kent State University's Greek Life. Hallie holds a Master of Education degree in Higher Education Administration & Student Personnel from Kent State University and a Bachelor of Arts in History from Ashland University, where she became a member of the Theta Psi Chapter of Delta Zeta.
Delta Zeta Sorority is a premier global network of inspired women who share a vision to truly change the world through leadership, service and philanthropy. Founded on Miami University's campus in Oxford, Ohio in 1902, the Sorority has more than 261,000 alumnae and collegiate members in the United States and Canada. The Delta Zeta Foundation, a non-profit organization, makes possible gifts and support for scholarships, leadership, philanthropy and education. Learn more about our mission at http://www.deltazeta.org.
For further information, please contact Cindy Menges, Executive Director, Delta Zeta Sorority, 202 East Church Street, Oxford, Ohio 45056, (513) 523-7597, Press@deltazeta.org.